Most Likely to Succeed
Ann Huckstep's old-fashioned principles earn her modern honors
Published in 2009 Alabama Super Lawyers Magazine — May 2009

on May 25, 2016
In 1971, Ann Huckstep's senior high school class in Clarksdale, Miss., voted her "Most Likely to Succeed." The next morning, a teacher informed her that the award was only for boys, and the class would have to vote again.
"I found it to be funny and odd," says Huckstep, now a partner at Adams and Reese in Birmingham. "It wasn't until much later, when I experienced some of those limiting circumstances or bias or whatnot, that I began to be a little bit indignant about it."
A decade later, for example, she sat down with a client for a half-hour discussing real estate matters before he asked to see an attorney. "He just presumed that I was not a lawyer," she says. "That was probably in my first year of practice and that's when I decided to hang my diplomas on the wall." (The client decided to work with Huckstep.)
Such occurrences inspired her to work even harder. "When I was growing up, my parents always told me I could do whatever I wanted to do," she says. "The sky was the limit."
After graduating near the top of her class from Vanderbilt University Law School in 1978, she joined Lange, Simpson, Robinson & Somerville, where she became its first female partner and executive committee chair. As managing partner, she oversaw Lange's merger with Adams and Reese in 2003. Today she's recognized as one of the top health care attorneys in the nation. "I've tried to get along in the world by earning respect, not by drawing lines in the sand," she says.
That attitude has served her well in navigating some of the stickiest red tape in the country. "Alabama is a certificate-of-needs state, which means that any time a health care provider, particularly hospitals, wants to add beds, obstetrical services, an MRI machine or move to a different location, you have to get approval from the state," she says.
Approval often requires working all angles for her health provider clients—negotiating with other hospitals, gaining approval from the community, appealing to the local media. In rare instances, she has taken cases to the Alabama Supreme Court.
Her most complex challenge came in 2004 when her team represented the 11-hospital nonprofit Baptist Health System in its joint venture with the for-profit, publicly traded Triad Hospitals Inc. "For a period of time, we were among the nation's leading experts on how to do one of these [joint ventures]," she says. "We had to get up to speed on every aspect of the law in a very highly regulated industry."
Maneuvering the political minefield of antitrust, tax and insurance matters was "like a chess game," she says. "You don't want to be in a checkmate situation where all of a sudden you can't do what you were trying to do because you violated a law you didn't intend to violate."
She's ready for the new challenges and opportunities that will arise as the new administration addresses health care reform. "I need to help my clients adapt to change," she says. "A good health care lawyer will do more than say, 'This is the new law.' [Rather], I have to say, 'Based on your business plan, this is how your company can best take advantage of the reforms.'"
But some things never change, including the principles Huckstep has held since high school. "I try to show people, demonstrate, that there shouldn't be a barrier, take the high road," she says. "And that has served me pretty well."
Other Featured Articles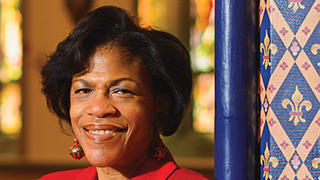 Uncommon Conviction
Karol Corbin Walker's faith-forward approach to life and the law began at homeFeaturing Karol Corbin Walker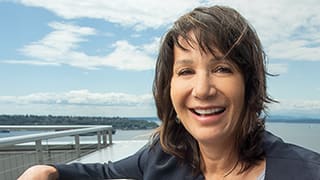 The Big Picture
She prosecuted the Green River Killer. There's not much that can unnerve Patty EakesFeaturing Patricia A. Eakes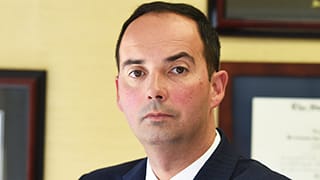 'A Massive Wave of Death'
Paul da Costa represents victims from the facilities ranking first and second in the country for …Featuring Paul M. da Costa