The Cheerleader's Mom Murder Case and other Tales
Terri Zimmermann learned her chops in the Military
Published in 2007 Texas Rising Stars magazine on March 15, 2007
Updated on October 2, 2019
It's late afternoon and former prosecutor Terri R. Zimmermann feels invigorated by a positive outcome she secured for a client only hours earlier. Her client, a soldier deployed to Iraq, returned home for R&R leave, failed to go back and was charged with desertion. Facing a possible 12 months of confinement, he wound up being sentenced to only 145 days.
"That was a victory for me," says Zimmermann, 39, who has already had her share of victories and famous cases. She was new to Zimmermann Lavine Zimmermann & Sampson, the Houston firm where she practices with her father, Jack Zimmermann, when in 1996, she served as co-counsel in the nationally renowned "Cheerleader's Mom Case." In this case, she defended a mother accused of hiring a hit man to kill the mother of her daughter's cheerleading rival.
Wanda Holloway had been convicted and given 15 years for solicitation and capital murder. Then it was discovered that one of the jurors sitting on her case was on deferred adjudication, which made him ineligible to sit on a jury. Holloway's then-defense counsel discovered it and filed a motion for a new trial. Zimmermann's firm was retained to handle the retrial. Ultimately, Holloway pleaded no contest to the charges. She accepted a 10-year prison term, which the judge converted to probation after six months, a so-called "shock probation," which enabled Holloway to leave prison after six months, though she remained on probation for several years.
Not long afterward, Zimmermann served as co-counsel in the notorious "Border Shooting Case," successfully defending a Marine who, while on a drug patrol detail, killed a Texas teenager of Mexican descent.
"It's frustrating when there's community outrage about something and the community doesn't have all the information," says Zimmermann. "We are ethically not permitted to try our cases in the media. We are, however, permitted to respond to inaccuracies." Thus, in the "Border Shooting Case," Zimmermann and her team made a list of inaccuracies contained in press releases issued by the family of the deceased-she recalls nearly a dozen-and held a press conference to set the record straight.
"It was a high-profile case because the indictment of an active-duty Marine for murder while he was executing his duties would have been extraordinary," says Jack Zimmermann, who served as lead counsel. "The case involved sensitive negotiations with the rural D.A. and required a combination of having to use military law and civilian law because there were ongoing military investigations at the same time, so Terri's recent experience on active duty was invaluable," he says.
Calling his daughter the "brains of the firm," Jack Zimmermann says, "She's an excellent writer and researcher. No brief, no trial motion goes out of here without her looking at it and making changes. She even changes mine without hesitation."
"My dad is unbiased and neutral," says Terri Zimmermann.
Zimmermann was born in 1967 in Albuquerque, where her father, an active-duty Marine, was stationed. In 1978, as a sixth-grader, Terri moved with her family to Houston when her father went to work for legendary trial attorney Richard "Racehorse" Haynes.
After high school, Zimmermann headed to the University of Texas, where she majored in government. But despite the government major, Zimmermann has little interest in politics. She learned this only after interning for two sessions with the Texas State Legislature, and interning for one semester in Washington for J.J. Pickle, a former U.S. congressman. Zimmermann "fell in love" with the Washington metro area, but fell "out of love" with politics, deciding it was not for her.
Zimmermann became a lawyer and joined the military, much to the amazement of her family and friends-mainly because she had repeatedly said, while growing up, that she would do neither of these things.
"I thought I could do anything with a law degree, so I applied to law school," says Zimmermann, "but I hadn't thought about the military at that point." The military perquisites sounded appealing; it would potentially pay for tuition and books, pay her a monthly stipend and guarantee a job. "I thought, 'That sounds pretty darn good.' I went and talked to the Navy and Marine Corps and wound up getting hooked on the propaganda. And I ended up with not one cent toward law school," she says with a laugh, "but I got so jazzed about the program that I joined the Marine Corps."
Zimmermann applied and was accepted to Georgetown University Law Center, from which she graduated in 1992.
After her first year of law school, she spent part of the summer at officer candidate school, which she describes as a "boot camp for officers-a screening and evaluation process-whereby they test you to see if you can hack it." One part of the Marine philosophy appeals to her: "You're a Marine first, and a lawyer after," she says. In other words, even lawyers had to crawl on their bellies under barbed wire, shoot rifles and go to six months of basic infantry training.
She says that this was a period of tremendous personal growth for her.
After basic training, she attended nine weeks of Naval Justice School, a mini-law school, to learn about the military justice system. She soon found herself in Irvine, Calif., at Marine Corps Air Station El Toro, a small military installation where she says she got the chance to hone her skills and litigate cases.
General James Schwenk, who served as Zimmermann's supervisor for several years at El Toro, says that Zimmermann exhibited a zest for life, a drive to excel, natural leadership abilities, an ability to influence others and the ultimate "can do" attitude.
"In a career, you see lots of young attorneys come along," says Schwenk. "Terri was one you look at and say, 'Wow, she really has a bright future.' It's good for the Marines she is still in the Marine Corps reserves."
Now in her 10th year at the firm, Zimmermann says she is "pretty happy" and will probably stay for a while. "I like to feel like I am making a positive difference in the world," she says. "I like to uphold a system. I feel people in the world become really disillusioned when they see the result of things that they don't think are right. It is challenging for me and inspiring for me to show people that if you do the right thing, nine times out of 10 you will get the right result."
Other Featured Articles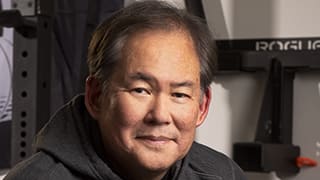 Heavylifting
Russell Aoki has built a reputation for taming terabytes—and set a record in deadlift Featuring Russell M. Aoki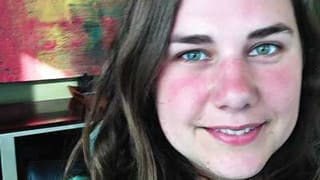 Good Behavior
Beth Hutchens' behavioral therapy background brings depth to her immigration practice Featuring Beth Hutchens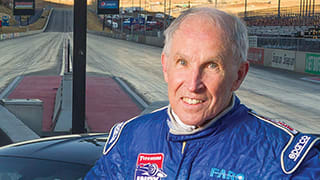 Driven
Jim Gilbert's crusade for victims of unsafe vehicles Featuring James L. Gilbert