Can I Get Out Of My Nevada Wyndham Timeshare For False Representation?
Sponsored answer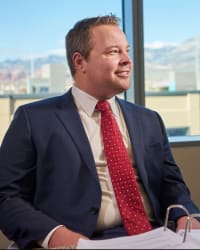 Contact me today
Answer
We hear stories all the time from people who say they were tricked into buying timeshares. This is, unfortunately, not surprising. Timeshare agents often use dubious, high-pressure tactics to make sales. When those tactics involve deliberate lies or omit important information, that false representation may allow you to escape your contract.
However, the truth is that false representation is a trickier tactic than most people realize. It's not enough to put your word up against that of the developer's. If you want to get out of your timeshare contract, you'll need to do the work and meet four important standards.
The Four Components Of Fraudulent Representation
If we back up for a second, the reason that proving fraudulent representation can get you out of your timeshare is because it can invalidate your contract. A contract is only valid when all parties agree to the stated terms. If a timeshare agent misrepresents those terms to get you to sign, then the contract may not be valid. If the contract isn't valid, then you don't have to let it trap you.
That said, to prove fraudulent representation, you need more than your personal story. You need an argument rooted in solid evidence and the law. This evidence must include the following:
You need to demonstrate actual misrepresentation. It's not enough to say that the agent got things a little wrong. You need facts that show that the reality was clearly not what the agent promised.
You need to show that the misrepresentation was intentional. If the agent got something wrong by mistake, that's not fraudulent. Instead, you need to show that the agent knew that the pitch was misleading. You need to show that the agent knew that the information was inaccurate or that a key omission would substantially change the shape of your agreement.
You need to show how the misrepresentation influenced your decision to sign.
You need to show that signing the contract has caused you harm. Obviously, you wouldn't be looking for a way out of the contract if it had made your life better, but you need to provide evidence of the harm you've suffered.
Make Sure You Start From A Solid Foundation
Importantly, if you're thinking of arguing that Wyndham used fraudulent representation to win your signature, there's more to consider than your argument itself. When you signed your timeshare contract, you may have signed various waivers or arbitration agreements that could influence your exit strategy. You might have options beyond challenging the validity of your contract, and you might be able to challenge the contract without ever going to court.
This can be a confusing position, and there are plenty of scammers out there looking to take advantage of people just like you. Even the timeshare exit companies that aren't scammers may not have your best interests at heart. One of your best options may be to work with the timeshare's approved exit program, but timeshares often refuse to work with people who have hired attorneys or timeshare exit companies.
A legitimate, experienced timeshare lawyer can review your situation before you hire anyone. If you can resolve the matter yourself with a little guidance, the attorney can inform you of this option. If your best option is proving that the timeshare developer used fraudulent methods to lure you in, then you want an attorney with a solid track record. Whether you and your lawyer negotiate with the timeshare or go to court, you want to make sure that your argument is as strong as possible.
Disclaimer:
The answer is intended to be for informational purposes only. It should not be relied on as legal advice, nor construed as a form of attorney-client relationship.
Contact me
Required fields are marked with an asterisk (*).
To:

William J. O'Grady
Super Lawyers:

Potential Client Inquiry