What Should I Do After My Child Is Bitten By A Dog In Wisconsin?
Sponsored answer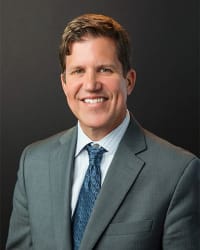 Contact me today
Answer
Dogs may have a reputation as "man's best friend," but it's important for parents to stay alert when their children are playing with, petting or walking near any dog, no matter how big or small. Despite how cute and friendly dogs may appear, they can be unpredictable. Some dogs can become agitated, "spooked," or overly protective in response to minor changes in their environment. You may not even recognize these changes as posing a threat to the dog.
The result is that dog bites are far more common and more serious than most people realize. More than 4.5 million people are bitten by dogs each year, and children are the most at risk. They are smaller, their faces tend to be closer to the dog's mouth, and they tend to suffer the worst injuries.
In the event of a dog bite to your child, it's important to take four key steps.
1. Call 911
Call 911 whether your child has suffered a medical emergency or not. You want to report the bite to the authorities even if you think you can drive to the hospital or urgency room yourself. The police will be an important part of collecting relevant information that will assist you and your lawyer with any future claim.
If possible, while waiting for authorities to arrive, you should try to get information about the dog:
The dog's name
The dog's address
A description of the dog
However, it is often very chaotic after a dog bite, and bite victims may not know who owns the dog or where the dog even came from. That is why it is important to call 911. When your child is injured, you don't have time to knock on doors or canvas the neighborhood. The police are good at this, and they can often compare your report with earlier reports about known problem dogs in the neighborhood.
When they know the identity of the owner, the police will gather important information including evidence about its required rabies shots. Depending on the information, the police may contact the local animal control agency, institute quarantine procedures to keep the public safe from further harm and take other regulatory measures against the dog owner. These are all things that you cannot do and need to leave to the authorities.
2. Get Medical Attention
You want to treat your child's wounds immediately. This may mean taking an ambulance after you call 911. It may mean driving to a nearby hospital or urgency room. It may also mean tearing off your sweater or t-shirt to apply pressure to stop your child's bleeding. The important thing is to take action right away.
Even if the bite does not appear too serious, you need to take your child to the doctor as soon as possible. Dog bites are notoriously prone to infection, and medical providers will make sure any wound is properly cleaned and dressed if necessary. Even if the offending dog doesn't have rabies, dogs' mouths are full of germs. You want a doctor to help address this risk, and you want to watch for signs of infection as your child recovers.
Interestingly, we often hear from parents who tell us, "The doctor didn't even stitch my child's wounds. Is that right?" This is because infection is such a big concern after dog bites that doctors don't want to seal germs inside the skin if the wound can heal without the stitches. In the case of a bad bite wound that does require stitches, it is important to get your child in to see a plastic surgeon early.
3. Call An Experienced Dog Bite Attorney
After you address your child's immediate medical needs, you want to call an experienced dog bite attorney. Wisconsin law holds dog owners strictly liable for dog bites. That means dog owners are automatically presumed to be at fault and dog bite victims are entitled to compensation for their past and future medical bills, pain and suffering and future scars, if any develop. In some cases, you may be entitled to double your damages if the dog previously bit another person.
Victims are not generally able to pursue this compensation on their own. An experienced dog bite attorney will track down the information needed for the claim and any double damages claim, and fight to get you the full amount you deserve. Your dog bite attorney will work with your child's doctors to obtain the necessary medical records and reports. If your child's bite is serious, an experienced dog bite attorney can help you get your child to a plastic surgeon who can develop the best plan to minimize and reduce any potential future scarring on your child.
Dog bites can be equally traumatic for the parents. It's common for parents to worry that the bite will scar their child forever. A good attorney can help you calm down, gain some perspective, and reassure you that there is a process for your child to get better physically and to pursue compensation for this terrible event.
4. Remember To Address Any Psychological Damage
It is important to remember that children are much more impressionable than we adults are, and dog bites often leave psychological injuries in addition to the physical ones. Some are easy to see, while others may be more subtle. A common psychological injury is that children may suffer extreme anxiety whenever they see a dog nearby or even if they hear one barking. It is not uncommon for parents to tell us, "Our daughter is scared to be around dogs now. She can't even be around my parents' dog, and she's known it forever." Children may also suffer disturbed sleep, nightmares, or a change in certain behaviors.
Parents should not be reluctant to take children to see a counselor. It can be an important part of your child's healing process. Your dog bite attorney can obtain compensation for your child's increased anxiety around dogs and other psychological injuries, but only if there is documentation from a licensed counselor.
Disclaimer:
The answer is intended to be for informational purposes only. It should not be relied on as legal advice, nor construed as a form of attorney-client relationship.
Other answers about Animal Bites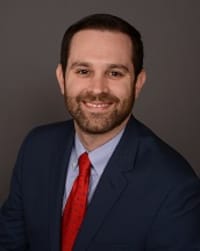 Getting bit by a dog is a traumatic experience, whether the dog is a beloved family pet, a dog running loose, or a friend's or neighbor's …Sponsored answer by Casey K. Colonna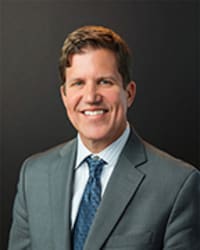 Dog bites can cause serious damage. Several years back, the Centers for Disease Control and Prevention (CDC) reported on dog bites, noting that one …Sponsored answer by Miles G. Lindner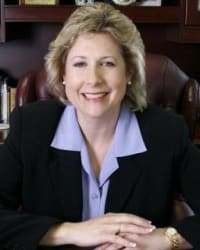 The simple answer is yes.  North Carolina holds the dog owner liable in the case of dog bites due to his or her ownership and control of the …Sponsored answer by Rebecca J. Britton
Contact me
Required fields are marked with an asterisk (*).
To:

Miles G. Lindner
Super Lawyers:

Potential Client Inquiry