Question
How Do Long-Term Disability (LTD) Benefits Work In Arizona?
Sponsored Answer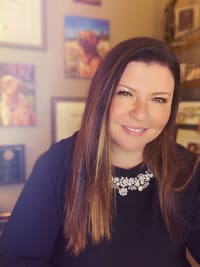 Answer
LTD refers to disability coverage provided through your workplace, or purchased from an insurance broker, which provides income protection in the event you become unable to work. LTD is commonly confused with Social Security Disability Insurance (SSDI) benefits, but to qualify for LTD, you must have a policy in place that provides for separate LTD coverage. 
Employers do not have to provide LTD coverage; the coverage is optional and considered an employee benefit. In the event you become disabled, LTD coverage pays a percentage of your income, usually until age 65 or your normal retirement age. People often overlook this critical employee benefit in planning for their futures. 
In Arizona, how the LTD process works depends on the governing law. Your rights can be vastly different depending on whether federal or state law applies. Unfortunately, determining the applicable law is not always a straightforward analysis. Most employer-provided LTD benefits are governed by federal law, but there are exceptions for certain government-sponsored plans and privately purchased policies, to name a few examples. Analyzing the applicable law is critical to how you proceed with your LTD claim. If state law applies, you may have additional remedies available to you, including punitive damages, if the insurance company acts in bad faith. If you have LTD coverage, contact Ronstadt Law to learn more. We have years of experience in policy review and can help you understand your LTD coverage.
How Do I Qualify? 
LTD coverage is often easier to qualify for than SSDI benefits, as it tends to be specific to your particular occupation. The insurance company must take into account your reasonable training, education and experience in determining whether you could perform other jobs. 
For example, if your job requires critical thinking skills, but you are in significant pain that interferes with your concentration, that pain could be enough to qualify you for LTD benefits. You must provide medical evidence to demonstrate that you meet the LTD policy's definition of disability. 
If the coverage is through your employer, there may be a requirement that you are actively at work or working a specified number of hours each week. If you are thinking about applying for LTD benefits and are not sure if you qualify, contact our office. We provide free consultations and preliminary policy reviews to help you understand whether you are eligible for LTD benefits. 
What Is Covered And Not Covered? 
We have a saying at Ronstadt Law – "Every policy is a snowflake!" This is because there are so many variables in LTD coverage. We have seen some interesting policy provisions over the years, that's for sure. Typically, LTD coverage will pay 24 months of benefits when you are disabled from your "own occupation." 
After that, you have to be disabled from "any occupation" based on your reasonable training, education and experience. Many policies have a temporal limitation for nervous mental conditions or conditions based on "self-reported symptoms" – this means that objective medical findings cannot easily verify your symptoms. 
Depending on how long you've had the LTD coverage, certain conditions could be subject to a preexisting limitation. Again, each policy is unique; sometimes, policies are exclusively "own occupation" or do not have any condition limitations whatsoever. To know what is or is not covered, contact Ronstadt Law for a free, preliminary policy review.  
How Much Can I Receive? 
Most LTD policies pay a percentage of your pre-disability earnings – typically 50% to 70%.  You may have purchased "buy-up" coverage that entitles you to a higher rate, which is when we often see policies pay as high as 70%. Some policies cap monthly benefits at a certain amount, such as $10,000, and also guarantee a minimum monthly benefit. Most LTD policies will reduce your benefits by "other income" you receive. 
SSDI benefits are a common offset, which is why the insurance company may want you to apply for these benefits as soon as possible. If you refuse, the insurance company may be allowed to estimate the offset under the policy and reduce your LTD benefits. It is imperative to be careful when withdrawing pension or other retirement benefits because they can sometimes be counted as offsets, which reduce the monthly LTD benefits owed to you. 
In calculating your monthly benefit, if you received commissions or other bonuses, that additional income might be considered "pre-disability earnings" that can increase your monthly benefit. Insurance companies routinely miscalculate monthly benefits and underpay claims. 
If you have questions about how much LTD benefits you should be receiving or how long – do not just trust whatever the insurance company tells you. Receive an objective policy valuation today by contacting Ronstadt Law. We have experience in these calculations and can ensure you are not underpaid. 
We Can Help! 
Ronstadt Law is committed to helping you receive your LTD benefits. Insurance companies will spend time and money to keep you from receiving what you are owed. We will be in your corner to help you fight for the benefits that you need and deserve. Contact us today.
Ronstadt law | Arizona Long-Term Disability Lawyers
Disclaimer: The answer is intended to be for informational purposes only. It should not be relied on as legal advice, nor construed as a form of attorney-client relationship.
Other Answers By Erin Ronstadt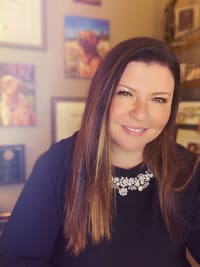 Yes. After exhausting any appeals, your only remaining option may be to file a federal lawsuit under the Employee …
Sponsored answer by Erin Ronstadt
Other Answers About Disability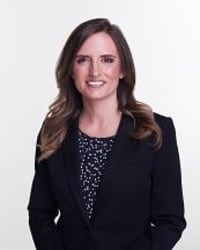 In the later years of life, many members of society find themselves looking to slow down. After decades of labor, …
Sponsored answer by Ashley Marks
To: Erin Ronstadt
Super Lawyers: Potential Client Inquiry
Required fields are marked with an asterisk (*).
Disclaimer:
The information contained in this web site is intended to convey general information. It should not be construed as legal advice or opinion. It is not an offer to represent you, nor is it intended to create an attorney-client relationship. The use of the internet or this contact form for communication is not necessarily a secure environment. Contacting a lawyer or law firm email through this service will not create an attorney-client relationship, and information will not necessarily be treated as privileged or confidential.