Question
Do I Need An Attorney To Assist With My ERISA Disability Appeal In Arizona?
Sponsored Answer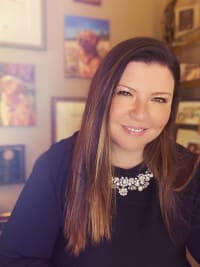 Answer
Yes. After exhausting any appeals, your only remaining option may be to file a federal lawsuit under the Employee Retirement Income Security Act of 1974 ('ERISA"). The strength of your case depends on the strength of your previous efforts, like your appeals and other factors, such as the applicable "standard of review." When an ERISA case must proceed to federal court, the appeal that came before comes under review, along with supplied evidence. Therefore, a poorly prepared appeal can severely undermine your chances of prevailing in federal court. 
A well-prepared appeal is the key to fortifying your case. A typical appeal will often include expert testing, treating provider support, affidavits, "conflict" evidence, medical literature, pertinent case law, and much more. It should take into consideration the relevant law, your unique medical conditions, and even specifics about the insurance company. Simply writing a letter about why you disagree with the insurance company should be considered insufficient for purposes of appeal. Yet, this is often what we see claimants do when they do not have the benefit of legal counsel. Sadly, we sometimes have to decline cases where we did not work on the appeal ourselves. The appeals process is this important. 
Unfortunately, ERISA is a complex statutory scheme. A skilled ERISA attorney will know how to navigate the regulations to your advantage. During the appeals process, from a strategic perspective, you should know the regulations extremely well. For example, you have a right to all relevant documents before you appeal, and recent regulatory changes to ERISA impact timeframes and even appeal exhaustion requirements. In some circumstances, it could be advantageous to proceed to federal court before waiting for a decision on appeal. Without an attorney who litigates ERISA cases, you may miss these strategic opportunities. 
To take on the insurance company alone without a knowledgeable ERISA practitioner could very well mean the end of your claim should you need to file a lawsuit. I recommend you at least consult with an attorney before submitting your ERISA disability appeal. Many will give free consultations, including Ronstadt Law, and we are more than happy to at least point you in the right direction. Pro tip: make sure you consult with an attorney who litigates in federal court regularly, because many who do this work do not actually go to court. Don't be afraid to ask an attorney for his or her qualifications!
As you well know now, the ERISA process can be a discouraging one. It's okay to feel overwhelmed, but don't let the stress of it all keep you from pursuing disability benefits. Call Ronstadt Law for support and guidance through the process.       
Ronstadt law | Arizona Long-Term Disability Lawyers
Disclaimer: The answer is intended to be for informational purposes only. It should not be relied on as legal advice, nor construed as a form of attorney-client relationship.
Other Answers By Erin Ronstadt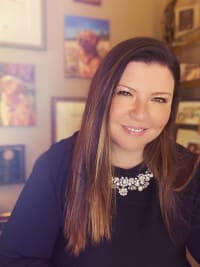 LTD refers to disability coverage provided through your workplace, or purchased from an insurance broker, which …
Sponsored answer by Erin Ronstadt
To: Erin Ronstadt
Super Lawyers: Potential Client Inquiry
Required fields are marked with an asterisk (*).
Disclaimer:
The information contained in this web site is intended to convey general information. It should not be construed as legal advice or opinion. It is not an offer to represent you, nor is it intended to create an attorney-client relationship. The use of the internet or this contact form for communication is not necessarily a secure environment. Contacting a lawyer or law firm email through this service will not create an attorney-client relationship, and information will not necessarily be treated as privileged or confidential.