What Recoveries Am I Entitled To In Georgia If I'm Diagnosed With Mesothelioma?
Sponsored answer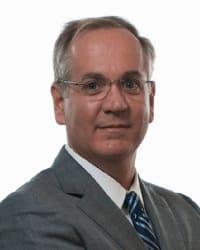 Contact me today
Answer
If you or a family member has been diagnosed with mesothelioma, you're probably in shock. It's a devastating diagnosis. Mesothelioma is caused by asbestos exposure and many people and their families have made successful claims against the companies that exposed them to asbestos.
These claims can be substantial and are meant to help cover your medical bills and other financial losses.
There are three major sources of financial recovery that may be available, depending on your situation. These are asbestos trusts, workers' compensation awards and lawsuits against product manufacturers and premises owners who exposed you to asbestos.
I'm attorney Rob Buck, and I'm available to answer your questions. I represent more mesothelioma clients than any other attorney or firm in Georgia, and I have obtained the largest asbestos verdicts in the state. I've been representing people affected by mesothelioma throughout Georgia for over 25 years.
The unfortunate truth is that many products people have worked with or around over the past 75 years contained asbestos. Many people were exposed at work, through contact with contaminated clothing from a loved one's work, or through the use of certain products. Often, the responsible companies knew that there was asbestos in their workplaces or products that might cause mesothelioma and failed to take appropriate steps to protect workers or even label the asbestos.
Trusts have been set up to compensate those who develop mesothelioma. In some cases, workers' compensation benefits may provide a source of additional recoveries. In others, you might have a claim against a product manufacturer or another company.
If you are considering making a claim, it is important to get started right away.
Workers who were often exposed to deadly asbestos
People from a wide variety of industries encountered asbestos at work. Here are some examples:
The U.S. military
Power plant and power line workers
Chemical plant workers
Paper mill workers
Textile mill workers
Construction/drywall workers
Insulation workers
HVAC workers
Plumbers
Roofers
Home renovation workers
Building maintenance workers
Water and sewer department workers
Automotive repair workers
Telephone maintenance workers
In addition, the spouses and families of these workers may have been exposed when asbestos came home on the workers' clothing and belongings. This is called secondary exposure, and it can also cause mesothelioma. Other people have been exposed to asbestos through products or by performing work at a contaminated premises.
You may not be sure where you were exposed to asbestos. That is not uncommon. An experienced lawyer may be able to help identify the sources of asbestos exposure in your history.
The three main sources of financial recovery for people with mesothelioma 
Depending on the likely source or sources of your asbestos exposure, you may qualify to make a claim against an asbestos trust. If you do, there is some good news. You won't have to file a lawsuit – just a claim.
Over 70 asbestos trusts exist to pay compensation to people who develop mesothelioma, and more are being created all the time. These trusts contain billions of dollars that have been set aside specifically to compensate people with mesothelioma.
Some of the trusts were set up when the companies involved filed for bankruptcy. You should not assume you have no claim if the company that you believe harmed you is bankrupt.
The second major source of financial help after a mesothelioma diagnosis is workers' compensation. You may qualify for benefits if you were exposed to asbestos at work. In Georgia, you can make a workers' comp claim for mesothelioma even if you are retired.
A workers' compensation claim generally does not involve a lawsuit but a more simple administrative process. It usually results in a lump-sum settlement to pay for:
Medical bills
Income benefits (even if you're retired)
Death benefits for your spouse and dependents should you die
If you were exposed through the use of asbestos-contaminated products, or at a premises where you worked as a contractor or subcontractor, you may have a claim against that premises owner or company. This would generally involve a lawsuit.
Common products that have often contained asbestos include:
Insulation
Gaskets & Packing
Joint compounds
Equipment (pumps, valves, motors and machines)
Automotive brakes, clutches and transmissions
Talc products
You may be wondering if you can make a claim if you are dying or if your affected loved one might pass. The answer is yes. If you or your loved one passes, we can still file a wrongful death claim. Nevertheless, it is best if you reach out to an attorney as soon as possible.
Disclaimer:
The answer is intended to be for informational purposes only. It should not be relied on as legal advice, nor construed as a form of attorney-client relationship.
Other answers about Asbestos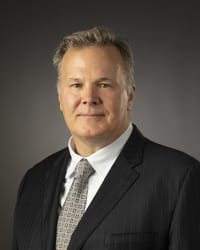 The most common conditions are over 68 covered cancers and many respiratory and digestive disorders.Financial Help For Illnesses Stemming From …Sponsored answer by Daniel J. Hansen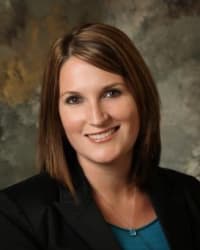 Asbestos was once widely used in construction and other industries for insulation and fire-proofing. However, all new uses of the material were …Sponsored answer by Sara M. Salger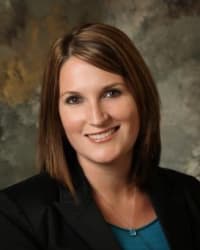 Your doctor recently gave you some life-changing news. You've been diagnosed with an asbestos-related cancer known as mesothelioma. With more than …Sponsored answer by Sara M. Salger
Contact me
Required fields are marked with an asterisk (*).
To:

Robert C. Buck
Super Lawyers:

Potential Client Inquiry