Where do I find the source of my asbestos exposure in Illinois?
Sponsored answer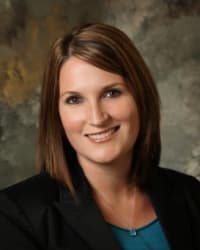 Contact me today
Answer
Asbestos was once widely used in construction and other industries for insulation and fire-proofing. However, all new uses of the material were banned in 1989 after it was linked to a number of serious illnesses, particularly asbestosis -- a debilitating scarring of the lungs -- and a malignant form of cancer known as mesothelioma.
Asbestos can still be found throughout Illinois, not just in the skyscrapers of Chicago or the 150-acre asbestos disposal site in Waukegan, but in old schools, homes and other locations. In fact, Illinois has the seventh-highest rate of deaths from mesothelioma and asbestosis in the nation. Understanding the sources of asbestos exposure in Illinois can help you not only avoid it but also determine the point of exposure when filing an injury claim.
Sources Of Asbestos Exposure: The Usual Suspects
Casual contact with asbestos generally does not cause illness, but those who are continuously exposed to the tiny particles (often suspended in the air) are at a much higher risk. The main types of exposure fall into three categories:
Occupational: Jobs in which workers are directly in contact with asbestos, including construction workers and former asbestos miners, have the highest exposure risk.
Para-occupational: Similar to the dangers of secondhand tobacco smoke, friends and family members of those exposed on the job may also be exposed to fibers carried on the hair or clothing.
Neighborhood: Those living or working in or near sites with high levels of asbestos may inhale the fibers.
For example, a contractor whose work involves the removal of asbestos-containing insulation from old buildings may develop an illness if proper safety measures aren't taken. Also, those who work with automotive brake pads, floor tiles and certain types of heavy machinery also may have an elevated risk of exposure.
Asbestos Exposure In Illinois: Specific Risks
As noted earlier, Illinois has a particularly high level of asbestos contamination. The EPA-designated Superfund site in Waukegan mentioned earlier consists of a 150-acre asbestos disposal area. In addition, roughly 30 other locations throughout Illinois (including Chicago, Peoria and Quincy) received varying amounts of vermiculite contaminated with asbestos. Other sources of asbestos exposure in Illinois include oil refineries and power plants.
In addition, many of the older school buildings in Illinois are sources of asbestos, although exposure is typically limited to the process of renovation or demolition (as opposed to simply working or attending school in these buildings). Visit the asbestos section of the Illinois Environmental Protection Agency's website for more tips about identifying and safely handling asbestos.
How An Attorney Can Help You File An Asbestos Claim
If you fall into one of the high risk categories for asbestos exposure in Illinois and exhibit any of the symptoms of mesothelioma or asbestosis, you should first seek immediate medical care. An Illinois personal injury attorney with experience handling such claims can help you recover monetary compensation for your illness.
Disclaimer:
The answer is intended to be for informational purposes only. It should not be relied on as legal advice, nor construed as a form of attorney-client relationship.
Other answers about Asbestos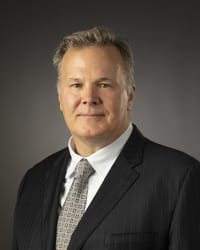 The most common conditions are over 68 covered cancers and many respiratory and digestive disorders.Financial Help For Illnesses Stemming From …Sponsored answer by Daniel J. Hansen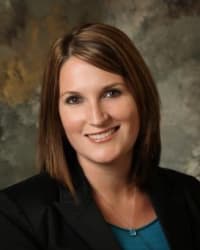 Your doctor recently gave you some life-changing news. You've been diagnosed with an asbestos-related cancer known as mesothelioma. With more than …Sponsored answer by Sara M. Salger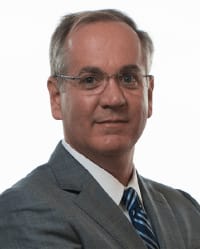 If you or a family member has been diagnosed with mesothelioma, you're probably in shock. It's a devastating diagnosis. Mesothelioma is caused by …Sponsored answer by Robert C. Buck
Contact me
Required fields are marked with an asterisk (*).
To:

Sara M. Salger
Super Lawyers:

Potential Client Inquiry