How Do I Win A Domestic Battery Case In San Diego, California?
Sponsored answer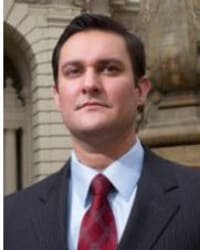 Contact me today
Answer
An experienced defense attorney can assert numerous legal defenses in a domestic battery case by taking the position that the alleged victim's injury resulted from an accident, the alleged victim wasn't injured by the defendant's actions, the defendant acted in self-defense, or was defending others or that the defendant was falsely accused.
Alternatively, an experienced defense attorney can negotiate a plea bargain to a lesser offense, or the attorney may be able to negotiate a pretrial diversion program where charges are dismissed upon the defendant completing a batterers' program.
Defining Domestic Violence
California criminal statutes characterize domestic violence as a crime that occurs in intimate or family situations. Individuals can be charged when they are accused of committing a criminal act against a person with whom they are or were involved in a relationship. These include:
Spouses
Former spouses
Cohabitants in a home
Former cohabitants in a home
Dating partners
Former dating partners
Parents with whom they share a child
When a prosecutor charges an individual with a crime related to domestic violence, they can choose from several sections of the California Penal Code. Charges often depend upon the alleged severity of a person's actions and the harm to their accuser.
However, physical harm to the person does not have to exist in order for charges to be filed, such as in cases involving alleged verbal threats or intimidation. Other circumstances may also apply.
California's "Assault And Battery" Laws
While many of us often hear the phrase "assault and battery," and assume this to be a single charge, they are considered two different crimes in the Golden State. Each is defined as:
Assault: Under California's Penal Code, assault is an unlawful "attempt" to cause a violent injury to another person. Prosecutors can bring this charge even if no physical contact happened, alleging that the defendant intended to harm the other person and had the ability to do so.
Battery: Prosecutors bring this charge when they allege force and violence were used against another person and physical contact was "willfully" made by the defendant. Varying degrees of severity exist for this charge, such as when a person suffers severe bodily injury.
In the most serious cases, California allows prosecutors to pursue aggravated assault or aggravated battery charges when a deadly weapon is used or when they allege the defendant intended to commit felonies, such as rape or murder.
Convictions Can Result In Severe Penalties
Convictions for a misdemeanor or felony domestic battery charge can lead to harsh, and sometimes permanent consequences. These include:
Mandatory time in jail or prison
Monetary fines
Restitution to the accuser
Restraining orders
Lost child custody rights
Lost firearms rights
Immigration repercussions
Mandatory domestic violence course participation
In addition, even when an arrest is made, but charges are either not pursued, or the defendant is found not guilty, a permanent criminal record exists for the accused. This typically leads to long-lasting and crushing personal, emotional and financial consequences. Common activities, such as applying for a job, finding an apartment or taking college courses can be jeopardized.
Fighting Domestic Battery Charges
An experienced San Diego domestic violence lawyer understands the potentially devastating impact of these cases. Charges can be brought over a misunderstanding or when a heated argument escalates, regardless of whether any physical contact or injuries occurred. Even if an accuser recants their allegations, prosecutors can still bring charges. Our firm has decades of experience aggressively and successfully pursuing all legal defenses, including:
False accusations
Self-defense or defending others
The accuser's injuries were caused by an accident
The defendant wasn't responsible for the accuser's injuries
Choose Experienced Legal Representation
Our knowledgeable defense lawyers, including a former prosecutor, have a track record of success defending against domestic battery charges throughout Southern California and San Diego County. We will fight false accusations, have charges dismissed or negotiate reduced charges and penalties through a plea bargain when appropriate.
In many cases, charges are dropped when a defendant completes a domestic violence course, such as a Batterers' Intervention Program. Domestic battery cases are complex, especially when an individual can be charged with multiple crimes from a single incident. We will help you present your side to achieve the best possible outcome.
Disclaimer:
The answer is intended to be for informational purposes only. It should not be relied on as legal advice, nor construed as a form of attorney-client relationship.
Contact me
Required fields are marked with an asterisk (*).
To:

Alexander H. Fuqua
Super Lawyers:

Potential Client Inquiry