I Was Injured On An Airplane: Can A New York Aviation Attorney Help Me Sue The Airline Or Other Responsible Parties?
Sponsored answer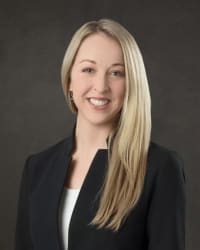 Contact me today
Answer
Yes, and you should consult with an attorney who specializes in aviation law. There is a vast and complicated body of international and federal aviation laws and regulations that will impact whether you will succeed in seeking compensation for your injuries.
International Flights: Understanding Your Legal Rights After An Airplane Injury
When a passenger is injured on an international flight, or a flight that is part of an international itinerary, the airline's liability is governed by a treaty known as the Montreal Convention. The Convention governs personal injury and wrongful death claims that occur in-flight or during the process of boarding or deplaning. The Convention preempts state law and thus is the exclusive remedy for passengers injured while traveling internationally.
The Montreal Convention: Time Limits And Jurisdictional Limitations For Seeking Compensation
The Montreal Convention only governs the liability of airlines. The liability of aviation manufacturers, aircraft maintainers, air traffic control and other potential defendants is not covered by the Convention. The Montreal Convention has a strict two-year time limit for passengers to file suit.
To recover under the Convention, the passenger must have suffered a physical injury. The airline is not liable for strictly psychological injuries, including post-traumatic stress disorder. Claims for emotional damages must be accompanied by a claim for a physical injury.
The passenger's injuries must have been caused by an "accident." In legal terms, this means an unexpected or unusual event or happening that occurred external to the passenger. Whether something is unexpected or unusual is determined from the perspective of a reasonable passenger with ordinary experience in commercial air travel.
The case must be brought in a court that has both subject matter jurisdiction under the Montreal Convention and personal jurisdiction over the defendant airline. The Montreal Convention provides for subject matter jurisdiction in five potential jurisdictions, including:
The domicile of the airline
The place where the airline has its principal place of business
The place where the ticket was sold, if the airline also does business there
The passenger's destination – considered to be the last stop in a passenger's round-trip itinerary, not necessarily the destination of the injury flight
The place where the passenger maintains his principal and permanent residence, if the airline also operates there
The Montreal Convention contains a current liability limit of 128,821 Special Drawing Rights, a form of international currency created by the International Monetary Fund. This amounts to roughly $175,000 in U.S. currency. Notably, there are two situations in which passengers may surpass the monetary cap on damages:
If the airline cannot prove that the passenger's injuries were not due to airline's negligence
If the passenger's injuries were due solely to the negligence of a third party
Domestic Flights: Establishing Negligence And Pursuing Legal Action In The United States
When a passenger is injured on a domestic flight within the United States, the Montreal Convention does not apply, and the passenger must establish the negligence of the airline or other defendant. In a product liability case, the passenger must show that the airplane or a component part was defective and that the defect caused the passenger's injuries.
Domestic negligence claims are most often brought under state law, but there is also a vast body of federal laws and regulations that govern these claims. Courts have held in certain circumstances that state law standards should be preempted by the federal laws and regulations. This is one reason that injured passengers should retain lawyers who have experience representing passengers injured on airplanes. The airlines and other aviation defendants will hire experienced aviation defense counsel who will raise very particular and complex defenses, including federal preemption.
Where a passenger is injured because of air traffic controller negligence, the passenger must comply with the Federal Tort Claims Act, including filing a notice of claim prior to suit. 
A passenger who is injured at the airport may need to comply with a very short notice of claim requirement because many airports are owned by municipalities or municipal agencies. For example, the Port Authority of New York and New Jersey oversees John F. Kennedy, Newark Liberty, LaGuardia, Teterboro and Stewart airports. 
Types Of Aviation Injuries: From Turbulence To Service Carts To Falling Bags
Injured passengers can seek compensation if they were injured in situations such as:
Turbulence: Airlines and air traffic controllers may be liable to passengers injured in turbulence accidents if the turbulence was foreseeable or avoidable.
Service cart injuries: Service carts are extremely heavy and can cause severe injuries to passengers if they are left unsecured or improperly handled by cabin crew.
Falling luggage and bags: Passengers can sustain severe head, neck, and shoulder injuries if they are struck by heavy bags falling from overhead bins.
Hot liquid burns: Passengers can suffer serious burns from hot beverages served aboard commercial flights.
Medical emergencies: The airline and its crew have obligations under federal law to passengers suffering medical emergencies on flights.
Falls: Serious injuries may occur during boarding or deplaning, including slip-and-falls, if the flight crew has not taken proper precautions.
What Damages Can A Passenger Injured On An Airplane Be Awarded?
The amount of compensation awarded to injured passengers depends on the facts of the case and the applicable damages law. For serious injuries with straightforward liability, awards can be very significant. Like most personal injury cases, typical damages in an aviation personal injury case include:
Medical expenses
Out of pocket expenses
Loss of income
Emotional distress
Pain and Suffering
When Filing A Claim, Aviation Law Experience Is Important
Just as airlines and other aviation defendants hire experienced aviation defense counsel, an injured passenger should hire at attorney with vast experience in aviation cases. Aviation law is complex and differs significantly from the laws that govern other personal injury cases.
Accordingly, it is important to check a firm's track record. Has the firm demonstrated its ability to help passengers injured on airplanes and the surviving family members of people killed in aviation accidents? A strong history of past results is a good indicator of future success, and even the most experienced firms tend to offer free consultations to assess a claim.
Disclaimer:
The answer is intended to be for informational purposes only. It should not be relied on as legal advice, nor construed as a form of attorney-client relationship.
Contact me
Required fields are marked with an asterisk (*).
To:

Erin R. Applebaum
Super Lawyers:

Potential Client Inquiry