What Chapter Of Bankruptcy Should I File For In Tennessee?
Sponsored answer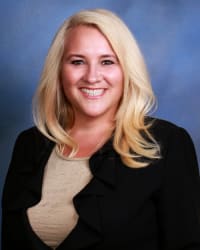 Contact me today
Answer
Each bankruptcy case comes with its own unique circumstances. Between the details of your debt, your household income and the value of your assets, your fate in seeking financial relief will depend on what appears to be a complex and confusing system. But with a bit of patience and the right resources, you could be on your way to a clean slate.
Chapters Of Bankruptcy Most Commonly Used
It may help you to first understand the common bankruptcy chapters. Typically, individuals will file for either chapter 7 or chapter 13 bankruptcy. While both can provide something of a fresh start to debtors, there are some key differences between the two chapters:
Chapter 7:Chapter 7 bankruptcy is often referred to as a liquidation bankruptcy. In chapter 7, you will need to give over nonexempt assets. The funds recovered from the sale of these assets will then go to the creditors to whom you are indebted. Nonexempt property that may be subject to liquidation bankruptcy includes instruments, cash, stocks, extra vehicles or extracurricular vehicles and even heirlooms. Assets that may be exempt from chapter 7 bankruptcy in Tennessee includes $10,000 of any personal property and $5000 to $50,000 for your homestead (which depends on age, marital status and whether you have any minor children). Additionally, small businesses may also use Chapter 7 to liquidate assets and discharge debts.
Chapter 13: Rather than selling your assets like chapter 7 bankruptcy would entail, chapter 13 bankruptcy involves developing a repayment plan. If you file for chapter 13, your repayment plan will likely last between three and five years. If you make your payments, your debt becomes discharged once the plan has come to pass. Should you fail to make payments to your trustee for this plan, your case may be dismissed or converted to a chapter 7 liquidation bankruptcy.
There are, of course, circumstances that may alter how your bankruptcy looks. Much of the conditions of a repayment plan, for instance, hinge on the type of debt in question as well as your monthly income and asset types. Note also that filing for bankruptcy does not erase student debt. 
How You Will Impact Your Bankruptcy 
To determine if you are eligible for chapter 7 bankruptcy, your information will go through a "means test." A means test is typically what the bankruptcy court uses to see whether you are able to pay at least a portion of your debts back or if your debt accumulation is beyond a repayment plan. If you do not meet the eligibility requirements, you may need to take another, similar means test called a "Disposable Monthly Income" test.
Facing significant debt can be detrimental to personal and financial freedom. What's more, bankruptcy can often be intimidating to those looking to file. But with the right help, you can pursue a fresh start and a better financial tomorrow.
Disclaimer:
The answer is intended to be for informational purposes only. It should not be relied on as legal advice, nor construed as a form of attorney-client relationship.
Other answers about Bankruptcy Law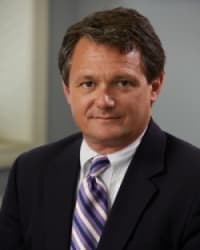 In most circumstances, you can keep your house, car and most — if not all — of your property after filing for bankruptcy in Connecticut. The …Sponsored answer by Richard Croce
Contact me
Required fields are marked with an asterisk (*).
To:

Mary Beth Ausbrooks
Super Lawyers:

Potential Client Inquiry