Did My Baby's Birth Injury Result From Negligence In Massachusetts?
Sponsored answer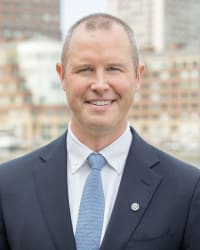 Contact me today
Answer
According to the Centers for Disease Control and Prevention (CDC), seven out of every 1,000 babies born in the United States suffer from a birth injury. That amounts to over 25,000 injured babies annually or one about every 20 minutes. The results are staggering and devastating for parents and families.
Most deliveries go relatively smoothly, but complications can arise in others due to factors beyond anyone's control. In many situations, birth injuries are avoidable due to negligence by doctors, medical staff or facilities. When a birth injury does occur, parents may be able to file a medical malpractice lawsuit to hold negligent parties accountable.
Proving a birth injury malpractice claim isn't simple or easy, though. Massachusetts has laws in place protecting obstetricians, surgeons and other medical professionals. That's why it's advisable to talk to an attorney with a successful track record of handling these cases if your baby is injured. Your lawyer must show that the care your baby received fell below acceptable standards.
Examples Of Birth Injuries And How They Can Occur
Medical mistakes can create temporary medical challenges for mothers and newborns, but the consequences of some injuries last a lifetime. Examples of common birth injuries include:
Brain injuries
Fractures
Cerebral palsy
Erb's palsy
Oxygen deprivation, known as hypoxia
Spinal cord injuries, including spina bifida
Cephalohematoma, an accumulation of blood under the baby's scalp
Nerve injuries, such as to the brachial plexus network
 All medical procedures, including childbirth, come with risks. Doctors, nurses and other medical professionals undergo rigorous training to care for patients and prevent harm. But errors leading to significant injuries occur often in Boston hospitals. Some of the common reasons are:
Failure to identify risk factors for the fetus or mother during the pregnancy
Failure to adequately monitor the fetus and mother during labor and delivery
Medication errors during labor and delivery
Failure to perform a cesarean section promptly
Failure to recognize signs of fetal distress
Improper use of devices, such as forceps or vacuum extractors
Uterine ruptures
Deprivation of oxygen to the fetus during labor and delivery
While attending physicians are often blamed for these failures and the resulting injuries, many other medical professionals and staff members participate in deliveries and can be held accountable. Medical groups and facilities may also be "vicariously" responsible.
What Is The Duty Of Care?
Doctors have a legal duty to provide a certain level of care and skill when diagnosing, referring, instructing and treating their patients. Much of determining the "duty of care" is judged according to what a "reasonable" physician would have done under the circumstances. Specialists are often held to a higher standard.
When doctors breach their responsibilities, they may be held accountable and forced to pay injured patients and their families for economic and noneconomic damages. In a birth injury medical malpractice lawsuit, you must prove these four elements:
The doctor had a duty of care to you and your baby
The doctor failed to uphold their duty of care
Their failure led to a birth injury
Damages resulted because of their failure
Likewise, nurses, physician's assistants and other medical professionals have a duty of care to patients, and they can be sued when their mistakes lead to birth injuries.
Birth Injury Cases Are Complex
Birth injury and other types of malpractice cases often involve complicated medical procedures. Medical malpractice attorneys routinely work with experts who can testify to define the generally accepted standard of medical care and explain how the doctor or others failed to meet those standards in your case.
In Massachusetts, you have three years to file a medical malpractice claim. However, contacting an experienced attorney is advisable as soon as possible. These cases take time to build to prove that your baby's injuries resulted from negligence. The state also has specific procedures in place for filing a lawsuit that require legal knowledge.
Calculating Compensation Related To Negligence
Let's be clear: No amount of money can ever make up for the harm caused by medical negligence, especially to a child. But these errors often create devastating financial burdens for families, especially those whose loved ones require lifelong medical care. Compensation includes two types of damages:
Economic: Also called "specific" damages, these include medical expenses, future medical care, loss of income and loss of earning potential.
Noneconomic: Also known as "general" damages, these include pain and suffering, emotional distress, loss of companionship or consortium and loss of enjoyment of life.
While exceptions exist, Massachusetts caps noneconomic damages at $500,000. Calculating economic damages can be tricky, especially when continued care could be necessary for years or even decades. You only have one chance when filing a lawsuit, so an attorney's experience in these cases is crucial to maximize the compensation you are entitled to receive.
Your Family Deserves Experienced And Compassionate Representation
There is nothing like the profound joy we experience from the birth of a child. However, when complications lead to a birth injury, Massachusetts parents often don't know where to turn to figure out whether the injuries were caused by medical negligence.
At our firm in Boston, we have been successfully handling these complex cases for over a decade, and we understand the trauma that results for you and your family. Scheduling a free consultation is the first step toward uncovering why your baby suffered a birth injury. Our mission is to take care of your legal concerns so that you can focus on your family's physical and emotional well-being.
Disclaimer:
The answer is intended to be for informational purposes only. It should not be relied on as legal advice, nor construed as a form of attorney-client relationship.
Other answers about birth injury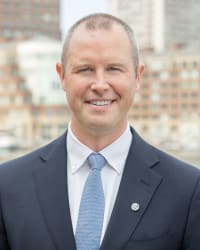 According to the Centers for Disease Control and Prevention (CDC), seven out of every 1,000 babies born in the United States suffer from a birth …Sponsored answer by J. Tucker Merrigan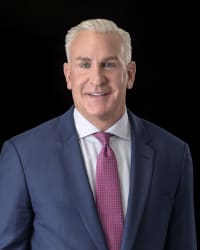 When trying to see if health care professionals were at fault for a birth injury, it is crucial to look at the records. Prenatal care records, …Sponsored answer by Steve Crandall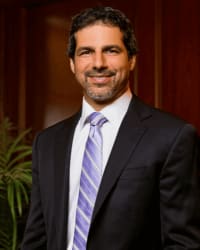 When a baby passes meconium during labor or delivery, it can sometimes be a sign of a doctor's mistake; in other words, medical malpractice. …Sponsored answer by Anthony T. DiPietro
Contact me
Required fields are marked with an asterisk (*).
To:

J. Tucker Merrigan
Super Lawyers:

Potential Client Inquiry