How Do I Bring A Claim For A Birth Injury Caused By Medical Providers In Minnesota?
Sponsored answer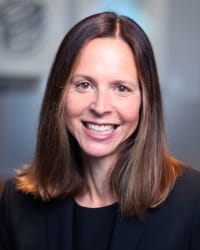 Contact me today
Answer
While issues can arise during childbirth that are beyond anyone's control, preventable birth injuries sometimes occur as a result of negligence by healthcare providers. If your baby suffered an injury during labor and delivery and you believe medical providers were at fault, a medical negligence claim may be your best path for justice.
Injuries from medical negligence – commonly referred to as medical malpractice – can be financially and emotionally devastating. This is especially true when children are involved. Medical negligence cases are uniquely challenging, due to the complexity and expense associated with proving a claim. It is important to work with a law firm that has the proven experience and resources to successfully advocate on behalf of you and your child.
The idea of bringing a lawsuit can seem overwhelming, but an attorney experienced with birth injury cases will help guide you through the process step by step. While every case is different, here is what you can expect a typical medical negligence case to look like.
Initial Consultation and Records Review
Many law firms will begin with a no-cost initial consultation to listen to your story and ask relevant questions. If an attorney agrees to pursue a medical malpractice claim on your behalf, this is often done on a contingency fee basis, meaning that you do not pay your attorney unless they recover compensation for you through trial or settlement.
After the initial consultation, if an attorney agrees your baby may have suffered a birth injury due to the negligence of a medical provider, the legal team will collect and review medical records and any other pertinent information to further assess and define your case.
Consultation with Medical Experts
After reviewing your records, if it appears likely that medical negligence caused an injury to your baby, the attorney will consult with medical experts to obtain an opinion on the care that was provided. It is important to note that, under Minnesota law, an attorney can only bring an action against a healthcare provider if a medical expert agrees there has been malpractice.
Creating a Complaint
To initiate a lawsuit, your attorney must draft a "complaint." A complaint is the technical term for the document in which the allegations of malpractice are made. Serving the complaint on the defendant marks the beginning of the lawsuit.
After the complaint is served and filed with the court, it can often take 12 to 18 months for a case to be resolved or go to trial. Please note that this is only a general estimate. Court scheduling and other factors can significantly impact the timeline.
Discovery Process
"Discovery" is how each side to a lawsuit gathers information about the other side's case. Your attorney will help you answer written questions from the defense attorneys.  At the same time, the defense will provide answers to questions submitted by your attorney.
Each side also has the opportunity to conduct "depositions," in which various parties and witnesses are questioned under oath. Your attorney will prepare you and be with you throughout your deposition as the attorneys for the defense question you.
During this time, your attorney will also prepare and provide the defense with "expert disclosures," which identify each medical expert that you plan to call to testify at trial, and the expected substance of their testimony. These are a critical component of any medical malpractice case. If expert disclosures fail to satisfy certain legal requirements, your case could be dismissed. 
Possible Settlement
It is possible that the two sides of the lawsuit may decide to try to settle the case instead of proceeding to trial. This can happen either through direct discussion between the attorneys or through mediation, where a neutral person works with both sides to try to reach a settlement. If the parties agree to a mediation, your attorney will typically prepare material for the mediator to review and will counsel you on what to expect at the mediation.
Trial
The idea of going to trial may seem daunting, particularly where children are involved. An experienced attorney will be at your side every step of the way and prepare you for the process.
To prevail at trial, you must prove that it is more likely than not that medical negligence occurred, and that the negligence was the cause of an injury.
The compensation that you request at trial is called "damages." Damages requests may include compensation for past and future bodily and mental harm, past and future medical expenses and other out-of-pocket expenses, and loss of future earning capacity. In cases involving a death, the damages requested are for the amount that will compensate the heirs and next of kin for the losses they suffered as a result of the death.  These damages can include out-of-pocket expenses and compensation for the loss of the companionship, comfort, assistance, advice and protection that the deceased would have given if he or she had lived.
Every trial is different, but trials involving birth injuries are typically longer than other types of personal injury trials, due the complex nature of the claims and the expert testimony presented. It can be difficult to predict how long a trial will take and what the outcome will be. It is critical that you have an attorney committed to helping you through the process from start to finish.
Justice Following a Birth Injury
Birth injuries can be financially and emotionally devastating, and no family should have to cope with them without a supportive advocate. Working with an attorney with experience, empathy and a track record of success is crucial for achieving justice for you and your child.
Disclaimer:
The answer is intended to be for informational purposes only. It should not be relied on as legal advice, nor construed as a form of attorney-client relationship.
Other answers about Birth Injury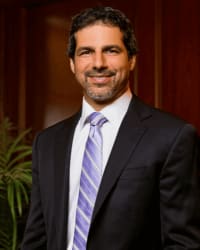 When a baby passes meconium during labor or delivery, it can sometimes be a sign of a doctor's mistake; in other words, medical malpractice. …Sponsored answer by Anthony T. DiPietro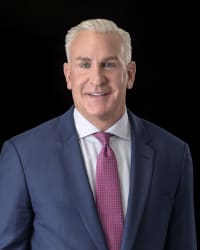 When trying to see if health care professionals were at fault for a birth injury, it is crucial to look at the records. Prenatal care records, …Sponsored answer by Steve Crandall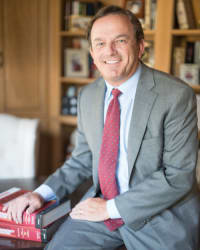 Birth injuries are always devastating. Parents eagerly awaiting the joy of growing their family are suddenly thrust into a nightmarish situation …Sponsored answer by R. Bailey Melvin
Contact me
Required fields are marked with an asterisk (*).
To:

Julie Matonich
Super Lawyers:

Potential Client Inquiry