I had a normal pregnancy, but when I was giving birth my baby swallowed meconium. My child was born alive, but then died at the hospital after birth. How can I find a birth trauma lawyer in New York to see if there is a valid medical malpractice case and file a lawsuit for my child who passed meconium during delivery and died due to the doctor's negligence?
Sponsored answer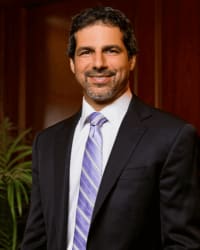 Contact me today
Answer
When a baby passes meconium during labor or delivery, it can sometimes be a sign of a doctor's mistake; in other words, medical malpractice. Meconium is also known as a baby's feces, stool or poop. Often the hospital staff will tell a mother that her baby "ate" or "swallowed" feces. Technically, this is inaccurate but some hospital staff including doctors and nurses still use this terminology when speaking with patients whose children are injured by meconium at birth.
When a baby passes meconium before birth, the baby is at high risk to either inhale or aspirate the meconium into the baby's lungs. When meconium is aspirated into a baby's lungs, it makes it difficult for the lungs to properly supply oxygen to the baby's brain. The medical term for this condition is called Meconium Aspiration Syndrome or "MAS."
Meconium aspiration syndrome can be caused by medical malpractice or a doctor's, midwife's or nurse's improper diagnosis at the time of delivery. Fortunately, doctors are typically able to diagnose when a baby is not getting adequate oxygen - thanks to the fetal heart rate monitors that are placed around the mother's belly during labor. When properly used, fetal heart rate monitors will show when a baby is not getting enough oxygen based upon the baby's heart rate pattern. These monitors are used to warn doctors of any problems before meconium is passed or any injuries occur.
 Doctors know that when a baby's heart rate drops on the heart rate monitor - or the monitor shows a certain heart rate pattern - it can be an early warning sign that the baby is not getting enough oxygen before birth. 
A sudden decrease in the baby's heart rate is called a fetal heart rate deceleration. Continued decelerations of the baby's heart rate can result in too little oxygen getting to the baby's brain that can cause permanent injuries or even death. When doctors correctly diagnose a decrease in the baby's heart rate, an emergency caesarean or stat section cesarean section can be performed to deliver the baby safely before any permanent injury occurs. However, if the doctor waits too long to deliver the baby, permanent injuries, including speech problems, brain damage, cerebral palsy, seizures, meconium aspiration or even death can occur. A baby may also pass meconium when there is an Erb's Palsy or shoulder dystocia. Erb's palsy is caused by the baby being too big or not being able to properly fit in the birth canal. As a result of being unable to descend into the birth canal, the baby can be deprived of oxygen, pass meconium, and suffer from meconium aspiration when proper medical treatment is not given.
If your child had meconium aspiration during birth and you think it was caused by medical malpractice, it's unlikely that the hospital and doctors will admit they were negligent or committed medical malpractice. That's why we're here - to help you get the answers you need. We work with expert doctors and nurses throughout New York who understand the importance of patient safety. All of our medical doctors are board-certified, and some of our experts have been recognized as the best doctors in their field. And because we only handle medical malpractice and patient-safety-rule cases, we are able to provide you with a free consultation no matter where in New York your baby was delivered.
If you feel your baby was injured or died as a result of medical malpractice or meconium aspiration in a hospital, contact us to have your case evaluated by a top medical malpractice expert and New York trial lawyer. We can help you get the justice you need and hopefully prevent this kind of malpractice from happening to anyone else's child.
Disclaimer:
The answer is intended to be for informational purposes only. It should not be relied on as legal advice, nor construed as a form of attorney-client relationship.
Other answers about Birth Injury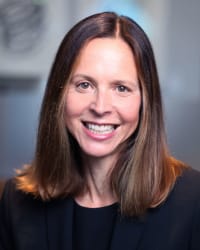 While issues can arise during childbirth that are beyond anyone's control, preventable birth injuries sometimes occur as a result of negligence by …Sponsored answer by Julie Matonich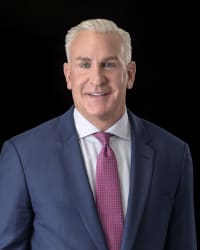 When trying to see if health care professionals were at fault for a birth injury, it is crucial to look at the records. Prenatal care records, …Sponsored answer by Steve Crandall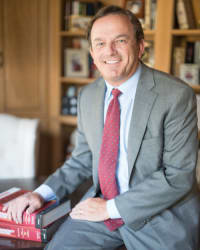 Birth injuries are always devastating. Parents eagerly awaiting the joy of growing their family are suddenly thrust into a nightmarish situation …Sponsored answer by R. Bailey Melvin
Contact me
Required fields are marked with an asterisk (*).
To:

Anthony T. DiPietro
Super Lawyers:

Potential Client Inquiry