How can I tell if medical staff was at fault for a birth injury in Ohio?
Sponsored answer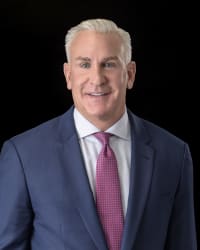 Contact me today
Answer
When trying to see if health care professionals were at fault for a birth injury, it is crucial to look at the records. Prenatal care records, delivery records and electronic fetal monitoring strips, as well as any imaging done after the baby was born, such as an MRI, hold the key to understanding the cause of birth injuries. 
What are we looking for in the records? 
Each stage of care holds different risks for the mother and baby, and that's why we look for different things in each set of records.
Prenatal care records.
We look at prenatal care records to make sure there were no signs of an impending problem. We look for several things:
That the baby was growing appropriately and not getting too big. Good prenatal care requires records of measurements and ultrasounds.
Tests to ensure there were no signs of gestational diabetes or pre-eclampsia. Diabetes causes symptoms such as excessive hunger or thirst, and pre-eclampsia causes high blood pressure and protein in the mother's urine.
If the baby has diabetes or is measuring larger, doctors should be considering a C-section as a potential remedy. If a mother tries to labor with a baby that is too big, it can lead to shoulder dystocia or even more serious conditions like cerebral palsy — conditions that are caused by a lack of oxygen to the baby's brain as delivery takes too long. With diabetes and pre-eclampsia, doctors need to pay special attention during labor and may need to order a C-section to protect mother and baby.
     2. Delivery records.
When delivery is ongoing, doctors and nurses must be monitoring both mother and baby. Labor needs to be progressing, but not too fast or too slow. Doctors should know if the mother has had any previous problems such as placental or uterine abruption or a past C-section. These previous conditions can determine whether a mother should be allowed to labor past a certain length of time, or whether a C-section is safest. 
Sometimes, doctors use Pitocin or oxytocin to get labor moving. They must carefully monitor and adjust this because too much can lead to problems. The doctors should also be monitoring contraction patterns to ensure they aren't too strong or too fast, as well as watching the baby's heart rate to ensure it isn't too fast (called tachycardia) or too slow (called bradycardia). If any of these signs are present, or if the baby's heart rate is dropping after contractions, it means the baby is in trouble. 
Doctors have a responsibility to interpret events during delivery correctly. If there is a sign of trouble with the baby as seen on the fetal monitoring strip, there must be a C-section immediately. For most institutions, the acceptable time from decision to conduct a C-section to the first incision is 20 minutes. It needs to happen right away, or the doctors risk brain injury to the baby that can be a lifelong trauma.
   3. Post-delivery records.
Right after delivery, doctors and nurses administer tests such as the APGAR test. These can illustrate the baby's condition right after birth and provide a useful diagnostic tool. Additionally, sometimes tests such as MRIs are given. An MRI can show if the baby's brain was deprived of oxygen during birth. Oxygen deprivation and its effects are a condition called hyper-ischemic encephalopathy, or HIE, and doctors can diagnose these injuries based on an MRI.
Multiple different people may be responsible for post-delivery care. It can be the doctor or surgeon themselves, or it can be a hospitalist, nurse or partner of the doctor or surgeon. 
Getting justice after a birth injury 
If at any point, the health care professional in charge failed to interpret the data as another reasonable person would have and failed to take the proper steps to ensure the health and safety of mother and child, you may have a case for medical malpractice in a birth injury.
Disclaimer:
The answer is intended to be for informational purposes only. It should not be relied on as legal advice, nor construed as a form of attorney-client relationship.
Other answers about Birth Injury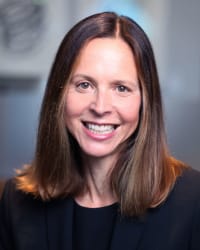 While issues can arise during childbirth that are beyond anyone's control, preventable birth injuries sometimes occur as a result of negligence by …Sponsored answer by Julie Matonich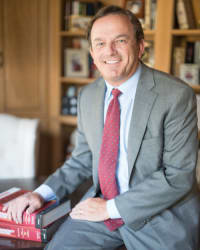 Birth injuries are always devastating. Parents eagerly awaiting the joy of growing their family are suddenly thrust into a nightmarish situation …Sponsored answer by R. Bailey Melvin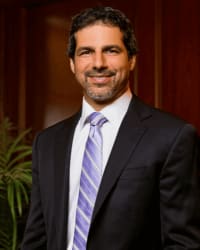 When a baby passes meconium during labor or delivery, it can sometimes be a sign of a doctor's mistake; in other words, medical malpractice. …Sponsored answer by Anthony T. DiPietro
Contact me
Required fields are marked with an asterisk (*).
To:

Steve Crandall
Super Lawyers:

Potential Client Inquiry