When hiring a traumatic brain injury lawyer in New York, should you ask the lawyer about his results in prior TBI cases he has handled?
Sponsored answer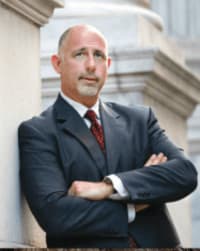 Contact me today
Answer
Yes. This is one of the most important questions you can ask. These are some of the case results for attorney Andy Siegel in traumatic brain injury cases:
Park -v- Rizzuti: $43,000,000.00 Jury Verdict
This result was the third largest verdict reported in the United States court system in 2007 for an individual plaintiff in a medical malpractice matter.
The TBI victim in this case was a 61-year-old woman. The claim was a failure to diagnose an abnormality on a CT, which turned out to be an aneurysm. It went untreated and subsequently ruptured leaving the plaintiff with severe brain damage.
Mouta -v- Essex, et. al.: $11,965,800.00 Jury Verdict
This case was selected by the editors of VerdictSearch as a "Featured Verdict." This result was the 15th largest verdict reported in the New York State court system in 2013.
The TBI victim in this case was a 43-year-old construction worker. The basic claim was a violation of the labor laws of the state of New York by failing to provide safety equipment. When the roof collapsed Mr. Mouta fell two stories with the back of his head striking the concrete.
John "Doe" -v- State of New York: Pretrial Settlement $9,480,000.00
In this matter, a seven-year-old boy sustained severe brain damage from the failure to timely diagnose and properly treat impending cardiopulmonary arrest from underlying medical conditions.
Jane "Doe" -v- Defendant Hospital: Pretrial Settlement $9,900,000.00
In this matter, an anesthesiologist lost track of the presenting aspect of a surgical wire as he was running it up the back of the patient's neck just beneath her skin and it found its way into the foramen magnum (hole in base of skull) and into her brain resulting in a brain stem perforation with permanent brain damage. 
Crespo -v- DASNY, et. al.: Jury Verdict $6,000,000.00
Defendant did not provide plaintiff, a construction worker, with proper safety equipment who then sustained multiple facial fractures, trigeminal neuralgia and mild traumatic brain injury after a scaffold collapse. 
Saling -v- TBTA et. al.: Pretrial Settlement $2,500,000.00
The plaintiff was riding his motorcycle when his tires entered into a manmade rut between the middle and right hand lanes of Manhattan bound traffic. When his front tire struck a transverse joint that intersected the rut, he was thrown over his handlebars sliding forward on the roadway surface until his head contacted the bridge sidewall. He sustained a traumatic brain injury consisting of an anterior inferior frontal lobe injury that altered his personality and compromised his ability to inhibit his anger response.
MacKay -v- City of New York et. al.: Pretrial Settlement $1,000,000.00
The plaintiff was riding to work on his bicycle when his front tire went into a hole in the roadway throwing him over the handlebars. Plaintiff sustained an intracerebral hematoma requiring craniotomy. The defendant's position was that his current complaints were attributable to his continued consumption of alcohol for which he was hospitalized.
Disclaimer:
The answer is intended to be for informational purposes only. It should not be relied on as legal advice, nor construed as a form of attorney-client relationship.
Other answers about Brain Injury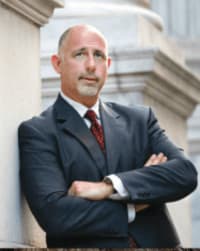 At tbihelpline.com, we would like to share a few simple "do's and don'ts" to apply when selecting a lawyer to represent you or a family …Sponsored answer by Andrew W. Siegel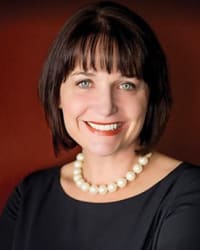 Yes, you can sue for recovery after an accident causes a brain injury. Brain injuries often have serious long-term consequences that may not be …Sponsored answer by Kari J. Hanratty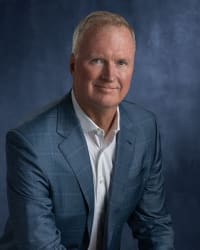 Brain injuries do not only happen in car and truck accidents. They can also happen in slip and fall accidents in a store, restaurant or public place …Sponsored answer by Robert C. Hilliard
Contact me
Required fields are marked with an asterisk (*).
To:

Andrew W. Siegel
Super Lawyers:

Potential Client Inquiry