When Do I Need A Business Litigation Lawyer In Colorado?
Sponsored answer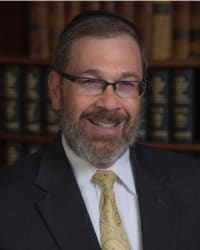 Contact me today
Answer
Many people look for the services of a business litigation attorney only after experiencing unresolvable differences with business partners or other parties outside their company. However, the truth is that you need a lawyer even before you start your business. Remember: "An ounce of prevention is worth a pound of cure."  And, keep in mind, that with COVID-19, there may be extenuating circumstances that apply to your situation.  
An experienced business litigation attorney will help you take preventive measures by drafting an agreement with your partners and investors so you can avoid fights down the road if any disputes or unforeseen complications arise. Your attorney can also draft agreements with vendors and other outside parties, preventing or minimizing conflicts with them and to ensure your business interests are protected.
What Types Of Disputes Can Occur?
Small and large companies can face all kinds of litigation, and an experienced attorney will advocate on their behalf for cases involving:
Partnership disputes
Bankruptcy
Discrimination
Wrongful termination
Antitrust
Fraud claims
Commercial misrepresentation
Breach of contract
Business torts
Collections
Real estate litigation
Securities cases
Draft A "Prenuptial" Business Agreement
When friends or acquaintances start a business together, a positive working relationship in the beginning often causes many to neglect drafting an agreement that specifies how the new enterprise will be divided should challenges occur. Examples of these potential challenges range from the business failing, to partners coming into conflict, to handling new investors, to the unexpected death, disability or divorce of a founder. Some partners avoid talking to an attorney as a way to keep costs low, and too frequently come to regret that choice.
That is why ensuring that your corporate documents are in order and drafting a business agreement is a fundamental measure to doing everything you can to address challenges before they happen. Having a formal arrangement in place can help your company avoid costly and lengthy litigation by putting a resolution mechanism in place if things go wrong down the road. An agreement dramatically reduces the possibility of bitterness and anger destroying a business that you have worked hard to build.
Complex Cases Require Thoughtful Representation
Commercial lawsuits arising out of business conflicts can be expensive and last for years and include complicated matters requiring extensive legal expertise, whether it's needed in or out of a courtroom. Business litigation lawyers not only protect companies from lawsuits or file suits on their behalf, but they also help protect companies from actions taken by regulatory agencies or file appeals over unfavorable rulings.
An experienced attorney understands the financial and physical toll that a court battle can take and will explore all options, including litigation while looking for the most cost-effective resolution for clients. Your attorney may advise that it's in your best interest to consider alternative dispute resolution (ADR), including mediation, as well as binding or non-binding arbitration.
Select Reliable And Accessible Representation
Starting and operating your own business can be an exciting and rewarding venture, but it can also be a frustrating and costly experience if you leave yourself open to legal challenges. A knowledgeable business litigation attorney will protect your interests from day one, working to keep disputes with partners, employees and outside parties from putting your business at risk.
Another critical step for your peace of mind is selecting a lawyer who understands your company and will work with you from the beginning. Look for an attorney who offers direct access and takes a personal interest in the success of your business by carefully overseeing every detail. An investment in an experienced commercial litigation attorney is a valuable investment in your business.
Disclaimer:
The answer is intended to be for informational purposes only. It should not be relied on as legal advice, nor construed as a form of attorney-client relationship.
Other answers about Business Litigation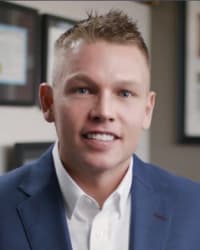 When you go into business with one or more people, there is always a risk that the relationship will end badly.Whether you simply want to enforce …Sponsored answer by Brandon M. Schwartz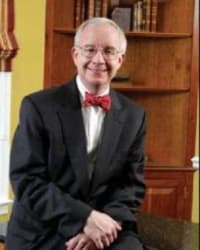 If you receive notice that you or your company may have evidence that might be relevant in a lawsuit against you, you must take reasonable steps to …Sponsored answer by Mark E. Sharp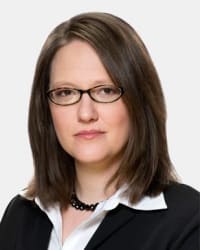 As is the case with many business law matters, the answer is complicated. Ultimately, the circumstances surrounding your business will influence how …Sponsored answer by Melissa N. Donimirski
Contact me
Required fields are marked with an asterisk (*).
To:

David C. Japha
Super Lawyers:

Potential Client Inquiry