How Can I Appeal A Divorce Judgment Or Other Family Court Order In Connecticut?
Sponsored answer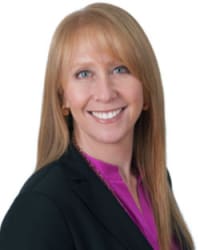 Contact me today
Answer
When you are going through a divorce or take another family court issue to trial, the outcome is in the hands of a judge.  You hope that judge will correctly apply the law to the facts of your case. However, judges are human beings who can make mistakes.
When a judge incorrectly rules on a fundamental issue pertaining to your case, your only recourse may be to have that decision reviewed by a higher court. When that happens, your interests are best protected by knowledgeable litigators who are experienced family law appellate attorneys in Connecticut.
Needle | Cuda: Divorce and Family Law handles Connecticut Divorce Appeals.
Which Divorce And Family Law Issues Can Be Appealed?
Consulting an attorney whose expertise includes both divorce litigation and the appeals process offers a considerable advantage. Firms with extensive experience in these areas help clients appeal rulings in several critical areas, including:
Child support
Child custody
Asset and debt division
Alimony
Post-judgment modifications
Enforcement of existing family court orders
There is a wide breadth to what can be appealed, but just because it can be appealed does not necessarily mean that it should be appealed.  One case might offer a potential selection of many possible issues to appeal and picking the strongest issues most likely to achieve the desired results is an essential part of an appellate strategy.  Often an appeal's success is driven by what issues are chosen and how they are presented.  Complex or novel issues of law often lend themselves to appellate exploration.
An appeal can include several issues in one appeal.  It is important to have legal counsel available to determine when and what to appeal, as not all rulings can be appealed, or may not be able to be appealed immediately.  However, when an issue is ripe for appeal, if you miss the deadline for doing so, you will likely have lost out on all opportunities to challenge that ruling if you do not do so within the proper deadlines.  Sometimes, your case may still be ongoing while an appeal is already in progress, and it may be important to add additional issues to the appeal as they arise in those ongoing proceedings. 
Call Attorney Alexander Cuda for a Consultation regarding your Connecticut Divorce or Family Law Appeal (203) 557-9500.
What Is An Appeal?
An appeal is not a second trial, but rather a process to review judicial rulings in applying or interpreting the law.  This process examines whether any errors occurred in the case record as it was tried in the lower court. If you decide to contest a judge's ruling, you should have experienced counsel to guide you as to when and how to pursue this process.  You are even better served by having trial counsel who is experienced in presenting and preserving the issues you may need to appeal.  If you do not do that in the trial (lower) court, then you may lose your right to appeal later. 
Appeals are typically heard by a panel of judges in the Connecticut Appellate Court. During the proceeding, no new evidence is allowed, and no one testifies. Lawyers submit written briefs based on the trial court record, and then argue their cases before the judges, who issue a ruling which can:
Allow the trial court's decision to stand
Vacate the trial court's decision and issue new orders
Send the case back to the trial court with specific instructions for a new hearing or trial
Occasionally, the appellate court's decision is a mixture of these rulings where some issues are overturned while others are affirmed. For example, an appeal may include several issues; sometimes, it is the case that a decision on one issue governs the entire appeal or multiple issues, or there may be individual rulings on each item independently.  Following an unfavorable appellate decision, a petition can be made to the Connecticut Supreme Court to hear the case. However, the state's highest court generally limits the number of cases it reviews.
Call Attorney Alexander Cuda for help with your Connecticut Divorce Appeal.
Should You Appeal Or File A Motion For Reargument?
The first step after an adverse ruling is deciding whether to try to get the trial court judge to fix the problem immediately or file an appeal. A typical post-judgment motion is for reargument, where the court is asked to reconsider its ruling due to an issue of law or fact that was overlooked or misapplied. In some cases, this is a strategic step that sets the stage for an appeal. For others, it may be a way to address errors and eliminate the need for an appeal.  Sometimes, there may be a very good reason to avoid filing a motion for reargument.  On occasion, there may be a strategic reason to submit another type of post-judgment motion as well or instead of seeking reargument, such as a motion for articulation, which aims to have the trial judge elaborate on his or her original ruling. 
When a motion for reargument is denied or fails to fix the mistake, you and your attorney must carefully consider whether to file an appeal. Once again, a tight deadline likely exists after that ruling to file the appeal. This action may be your only recourse to challenge the order and its potential effects on your life. If you do not take that step within the brief window you have to file, you may have to live with the order for a very long time or even permanently.
How Do I Defend Against An Appeal?
Just when you think you are over and done with the court process after a satisfactory ruling, the other side can pull you in again with their own appeal.  Knowledgeable appellate counsel is just as important to preserve a judgment in your favor, as it is to appeal an adverse ruling.  There is nothing like a huge win in the trial court to spur the other side to file an appeal.  Regardless of the likelihood of success of that appeal, the financial or emotional stakes may be high enough to justify (in the other party's mind at least) taking the chance and prolonging the legal process.  It is essential to take the steps necessary to defend that victory. 
What is at stake is potentially everything:  the appellate court taking that win and handing it instead to the other party, or simply erasing the original decision and telling everyone that they have to start again.  Everything that you have fought for years to bring to fruition in a trial court judgment can be on the line once again.  Experienced appellate counsel can help you by seeking dismissal (in limited circumstances) of spurious appeals, by seeking to terminate applicable delays in enforcing the orders pending appeal, and most of all can start protecting against a successful appeal during the trial process itself.  The other party may have the right to appeal (at least to the appellate court; the state Supreme Court picks and chooses what it wants to hear), but there are still steps you can take to protect yourself and limit the chances of a successful appeal with the assistance of experienced counsel. 
Call Attorney Alexander Cuda for help defending against a Connecticut Divorce Appeal.
Advantages Of A One-Stop-Shop
There can be a distinct advantage to having your appeal handled by a lawyer with substantial knowledge of both family law and the appeals process. Hiring separate attorneys can be challenging and needlessly expensive. Working with a one-stop-shop can seamlessly manage your case from the trial stage through appeals and help expedite what can be a slow-moving process.  You already have an attorney on hand who is familiar with the record and the issues, rather than scrambling under tight appellate deadlines to find a new lawyer who then will likely bill you to read through the entire record to familiarize themselves with it for the first time. 
Distinct tactical benefits exist as your attorney can assess potential appellate implications during the trial court phase and factor in those considerations during litigation. When there is an appeal, there is likely also to be an issue as to what orders are still enforceable and which are not (i.e., "stayed" pending appeal).  Motions may be filed to determine what is and is not enforceable or stayed, or to change that status.  A lawyer familiar with both the trial and appellate processes can be helpful to address this implication of the appeal that plays out in the lower court. 
Family law orders can be complicated and have long-lasting consequences. Working with an attorney who is intimately familiar with all aspects of your case helps ensure issues are presented most effectively in the trial court while preserving your rights to appeal.
Needle | Cuda: Divorce and Family Law is one-stop shop for Divorce Litigation and Appeals.
Disclaimer:
The answer is intended to be for informational purposes only. It should not be relied on as legal advice, nor construed as a form of attorney-client relationship.
Other answers about Business Litigation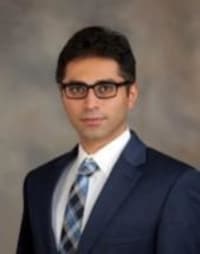 One of the primary areas of our practice deals with partnership disputes between and among business partners across a variety of industries, …Sponsored answer by Faisal Moghul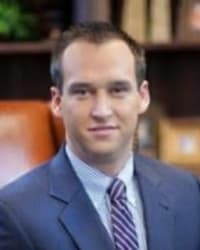 Yes, out-of-state businesses and their attorneys typically need to work with local counsel to resolve court proceedings in Nevada. It is generally …Sponsored answer by Larson A. Welsh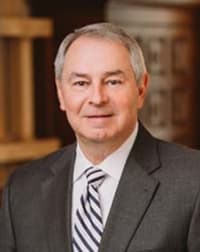 It is important to remember that every claim is different, and accordingly, it is impossible to predict how long a claim may take to be resolved or …Sponsored answer by John S. Simmons
Contact me
Required fields are marked with an asterisk (*).
To:

Melissa Needle
Super Lawyers:

Potential Client Inquiry