What Are The Most Cost-Effective Strategies For Business Litigation In Connecticut?
Sponsored answer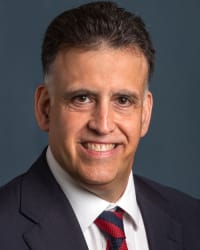 Contact me today
Answer
The most cost-effective strategy for a specific litigation matter will necessarily depend on the case-specific circumstances. However, there are three general principles that your team should follow. Your attorney, as the quarterback of the team, should lead the effort to develop the litigation plan. If you are the plaintiff, the plan should be in place prior to commencing the action. If you are the defendant, the plan should be in place within the first month or so after the action is commenced.
The core principles, at a macro level, for maximizing the likelihood of cost-effective litigation are: 
Identifying the goal of the litigation
Considering business options and alternative dispute resolution mechanisms in lieu of litigation
Identifying the tools and moves that will best position you for success in the litigation or put an end to the litigation
A successful, strategic plan will evolve around these core concepts, and experienced counsel will make sure you implement and adhere to plan by, in part, explaining how the core concepts work together.
Focus On The Goal
Businesses and business owners, like most people, turn to attorneys when they have problems that they can't solve by themselves. You're likely facing a specific need or challenge that requires legal guidance or advocacy. Perhaps you have tried to resolve a dispute on your own but reached impasse, or perhaps the dispute has just occurred and you are uncertain how to proceed. Your attorney's first task is to learn as much as possible about your business, the dispute and your business goals relative to resolution of the dispute.
For example, there are big differences between resolving disputes with clients, customers or business partners versus disputes with competitors. When you're trying to resolve matters with the former, you typically must consider your ongoing relationship and future business opportunities. You likely want to avoid damaging your relationship irreparably, but you also don't want to give away the store. On the other hand, your approach will likely be quite different if you are engaged in litigation with a competitor or a third party with whom you have no relationship to preserve.
To truly understand your goals, your attorney should not only understand the specific facts relative to the litigation but should also learn as much as possible about your business. A sound understanding of the business is key to good counsel. Your attorney will be your advocate in litigation, but you also want your attorney to counsel and guide you toward the most expedient, cost-effective methods that might meet your goals.
Litigation Is Typically the Last Resort
Frequently, the best way to resolve a business dispute in an efficient manner is to work with your attorney to develop a multi-tiered approach. Starting with litigation is typically not the most productive approach, unless there are exigencies that mandate immediate litigation.
Consider this example: You claim that a party with whom you have a contract owes you money, but there's a dispute. You have had a good relationship for years, and you would like to salvage the relationship if possible. However, you are owed the money and require payment.
In this example, your attorney should start by helping you identify your goal. Is it to preserve your relationship? Or is it to collect as much money as possible as quickly possible? Or is it something more nuanced or in-between?
Once you identify your primary goal, your attorney can help you consider business-to-business communications that don't run through attorneys. You can still be smart about your communications and preserve your claim, but you don't have to proceed to a scorched earth approach out of the box.
If you and the other side aren't able to get anywhere with these communications, your counsel can reach out to the other side's lawyer and try to have lawyer-to-lawyer discussions or set up a meeting with principles (with lawyers present). You can gauge whether there's any interest in resolution and what's really going on through such communications.
If these informal attempts at resolution are unsuccessful, mediation is a valuable pre-suit endeavor. Done correctly (more on that later), mediation has a very high success rate.
Even if mediation doesn't lead to resolution, you may narrow the issues between the parties and/or establish a dialog that leads to later resolution. If litigation is necessary, the parties can discuss in mediation whether targeted discovery is necessary in order to resume the mediation. Likewise, identifying the appropriateness of dispositive motions on all or part of the case can be a cost-effective approach to ending the litigation. A lot of times this can mean finding the right expert witnesses to address the key issues in dispute. Expert witnesses don't all share the same level of expertise. It's important to work with people who have good reputations and whom you can trust to support your case.
Full blown litigation should generally be the last resort. By relinquishing control over the resolution of the matter, you surrender your ability to fashion an acceptable outcome. Litigation is very expensive – written discovery, expert witnesses, depositions of fact witnesses, depositions of expert witnesses, motion practice, trial preparation, trial and appeals require significant amounts of lawyer time and out-of-pocket costs, resulting in one certainty: a large expenditure on legal fees and costs. Your business is not litigation; thus, it is in your best interest to exhaust non-litigation approaches to dispute resolution.
As I mentioned, mediation can be very effective when it's done right.
First of all, you need to prepare. The lawyers and the parties must adequately prepare for the mediation, not only to maximize the likelihood of a successful mediation but also to ensure that the parties are satisfied with the outcome. If you require information from the other side prior to mediation, obtain the information. Your attorney should fully explain the mediation process to you and you should fully understand not only your position but also the other side's position prior to showing up for mediation. You should discuss potential outcomes and the need for flexibility; mediation is often a dynamic process so going in with a rigid approach or being entrenched in your position is not productive.
The parties must submit comprehensive mediation position statements to the mediator prior to the mediation. The mediator knows nothing about your dispute and you must properly and adequately educate the mediator as to the dispute, the parties' positions and the reasons for the parties' positions.
Finally, it is absolutely essential that great care go into the selection of a mediator. Too often, parties "go through the motions" in mediation and begin by just accepting whomever is available to serve as the mediator. The mediator should not only have significant subject matter expertise but should also have experience serving as a mediator of disputes similar to yours. This ensures your mediator retains credibility and maximizes the likelihood that your mediator knows how to resolve disputes like yours.
It's important to remember that there's no one-size-fits-all plan for business litigation. The plan should always account for the specific facts of the dispute, the specific needs of your business, the specific circumstances surrounding the relationship between the parties and your ultimate goal. Your attorney will offer counsel but should defer to your judgment. Attorneys will help you develop a plan, make sure you understand it and explain why they're recommending it. Still, the final say is yours.
Stay Calm And Stay Strong
In order to make the best decisions for your business, you need to stay calm. Business litigation can be an anxiety-producing roller coaster ride, but emotion has no place in the decision-making process. Stay focused on the goal and the plan. This sounds simple enough, but in practice it is often quite difficult for human beings. Your lawyer should recognize that it is difficult for you and put his/her counsellor hat on (in lieu of the advocate hat) when necessary to aid you in managing the stress inherent in litigation.
I have fielded many late-night or weekend calls from anxious clients who lose sleep in the course of a multiyear litigation and need reassurance. They'll wonder if we should modify or depart from our plan. These feelings are just that – feelings; the lawyer's job is not to merely reassure the client but to adapt to material events that justify a second look or a change or inform the client that no change is appropriate.
The truth, though, is that business litigation can be similar to investing in the stock market. The ebb and flow will almost always involve ups and downs, but you need to stay calm and focused on your goal. Unless something significant has changed, you want to hold fast. When people panic, that emotion costs them money.
Once you settle on your plan and strategy, stick with it, just as you'd ride the highs and lows of the stock market if the fundamentals of your investment have not changed. A good attorney will help you understand the difference between significant changes and standard turbulence.
Disclaimer:
The answer is intended to be for informational purposes only. It should not be relied on as legal advice, nor construed as a form of attorney-client relationship.
Other answers about business litigation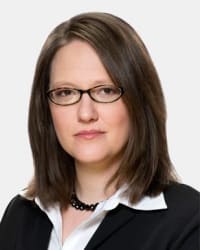 As is the case with many business law matters, the answer is complicated. Ultimately, the circumstances surrounding your business will influence how …Sponsored answer by Melissa N. Donimirski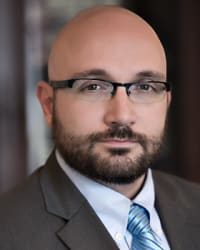 When you are going through a divorce or take another family court issue to trial, the outcome is in the hands of a judge.  You hope that judge will …Sponsored answer by Alexander J. Cuda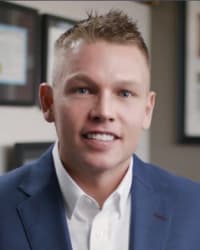 When you go into business with one or more people, there is always a risk that the relationship will end badly. Whether you simply want to enforce …Sponsored answer by Brandon M. Schwartz
Contact me
Required fields are marked with an asterisk (*).
To:

Jeffrey M. Donofrio
Super Lawyers:

Potential Client Inquiry