What Should I Know Before Suing A Business Partner In Connecticut?
Sponsored answer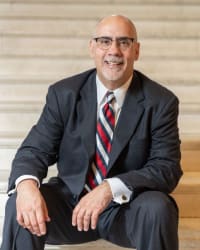 Contact me today
Answer
You cannot know everything before suing your business partner, but there are some things you should know.  You may need to sue a business partner if his or her actions are harming your business or negatively impacting your return on investment. A lawsuit may help you recover the money you deserve and protect the business. However, there are potential risks that you want to address before you file.
Here are five things you will want to consider.
Business Litigation Is A Significant Endeavor
You likely have rights under written agreements, the common law, or certain statutes such as Connecticut's uniform limited liability company act, the business corporation act, or statutes governing partnerships. Still, you want to consider the potential risks and rewards of pursuing those rights.
When lawsuits go to trial, they can take months, but almost always take years to conclude. After a trial victory, you may even face further litigation in the appellate courts. Accordingly, you want to consider the stakes before you enter into a long-term legal battle.
What do you stand to gain from a successful suit?
How healthy are your business's finances?
What evidence do you have to support your claims?
What are your expectations for a fair resolution?
What other options could you pursue to reach your desired outcome?
Roughly 97% of all business lawsuits settle before they go to trial. However, it is often necessary to sue to get your partner's attention. Once you have that attention, though, you had better have a plan.
Business Litigation Is Often Personal
A lot of people overlook the impact a lawsuit has on their personal life. It's important to keep this in mind. Because the process can take a long time, you want to be prepared. Lawsuits can be emotionally draining, especially if it involves a family-owned business. Suing a family member brings another level of human behavior and psychology into an already complex situation.
Many business partners start as friends. Some meet in college and embark on a shared vision. That vision may change and sour, but it's important to remember that the emotional toll and the impact on your mental health are different than with other types of lawsuits. You're not suing an insurance company. You're often suing someone you've known, cared for and worked with for years.
You Want As Much Documentation As Possible
When you weigh the pros and cons and make the decision to proceed, you want to review all of your documentation and preserve written communications, emails, and text messages with your business partner. You'll want to bring as many materials as possible to a meeting with a business litigation attorney to provide a solid picture of the situation including:
Information concerning the actual entity type of your business, e.g., partnership, limited liability company or corporation
The most recent versions of written agreements like operating agreements, shareholder agreements or partnership agreements (these may include arbitration provisions that might keep you from going to court)
Restrictive covenants that might prevent you from competing with the business, and restrictions on your ownership that would prevent you selling your interests
Information concerning the state in which your business is registered and where it operates
Financial statements
Corporate bylaws
The minutes of any shareholder or member meetings
The places of residence of other business owners or partners
Documents such as these will help your attorney understand the full picture and can impact strategic decisions concerning any lawsuit.
You May Need To Move Quickly
Business litigation is often a lengthy process. Especially if you don't have all the records, you might face challenges getting them, even if you have a right to see them.
At the same time, if your partner's actions are harming the business, you may need to move more quickly. In some cases, you might pursue some immediate forms of relief upon filing your suit:
Seeking an injunction to prevent your partner from accessing company funds or from competing with your business
Asking the court to appoint a third-party receiver to run the business in the interim
A court-appointed receiver is often expensive, but if your partner is running the business into the ground or stealing from it, the expense may be worthwhile.
You Should Have A Better Understanding After Your Initial Consultation
Most people first consider suing their business partners because they believe their partner has done something wrong or shady. They don't feel their partners have lived up to their end of their deal. They don't believe they're getting what they expected and deserved from the business relationship. But they won't always know what it means to file a suit.
After an initial consultation with a business litigation attorney, you should have a good understanding of the basic legal issues, risks and concerns. A business litigation attorney will be familiar with the applicable law and sniff out whether or not there's sufficient wrongful conduct to bring a lawsuit.
After this, it becomes an issue of understanding your options. An attorney can help you look at your goals and review your options. You don't want to eat away all your potential profits in litigation, so you want advice that's aimed at helping you find a good, reasonable, workable solution.
That could mean hiring a forensic accountant to sniff out fraud before negotiating a strong settlement. It could mean buying out your partner and claiming full ownership. Or, it could mean filing a lawsuit and preparing for trial. If you're getting good advice, you'll understand the choices you're making.
Disclaimer:
The answer is intended to be for informational purposes only. It should not be relied on as legal advice, nor construed as a form of attorney-client relationship.
Other answers about business litigation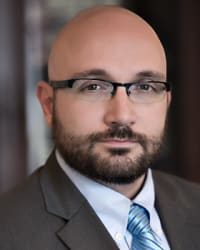 When you are going through a divorce or take another family court issue to trial, the outcome is in the hands of a judge.  You hope that judge will …Sponsored answer by Alexander J. Cuda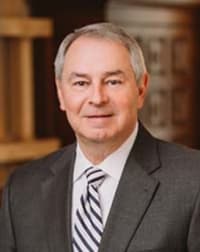 It is important to remember that every claim is different, and accordingly, it is impossible to predict how long a claim may take to be resolved or …Sponsored answer by John S. Simmons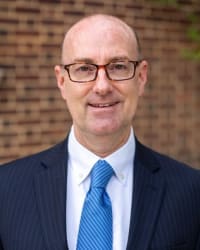 Disputes among business owners are commonplace. The stakes are high when relationships between business partners become strained or, in many cases, …Sponsored answer by Eric C. Milby
Contact me
Required fields are marked with an asterisk (*).
To:

Anthony R. Minchella
Super Lawyers:

Potential Client Inquiry