To What Extent Can A Business Entity Restrict An Employee's Post-Termination Activities In Massachusetts?
Sponsored answer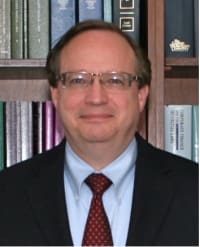 Contact me today
Answer
For business entities operating in a competitive environment, the prospect of a departing employee can be worrisome.   Departing employees frequently have knowledge of a business entity's confidential customer contact and contract pricing information, trade secrets, future competitive plans, and other confidential information that the business entity does not want released to any competitor or used against it.  Therefore, businesses frequently require new or existing employees to sign contractual restrictions on their post-departure activities.  
Subject to reasonable language, certain categories of those covenants are generally accepted and enforced by courts, and other categories of post-departure restrictive covenants are carefully scrutinized and narrowly enforced by courts or are legally limited by narrow statutory parameters.   The Massachusetts Noncompetition Agreement Act (the "Noncompetition Act") enacted in 2018, contains numerous limitations on provisions that purport to restrict an employee's ability to engage in activities competitive with his or her employer upon termination of the employment relationship.
Restrictions Protecting Company Resources
The courts and legislature typically have shown a general understanding of each business entity's legitimate interest in protecting the proprietary nature and confidentiality of resources that it has invented or developed or in which it has invested time or money.  Thus, the following three categories of restrictive covenants, if drafted properly, typically have been ruled enforceable by the courts and are generally excluded from the Noncompetition Act's coverage:
Prohibitions on the departed employee's disclosure, use, or removal of a company's proprietary and confidential information, such as newly invented technologies, trade secrets, customer lists, and confidential product or service pricing information;
Prohibitions on the departed employee's solicitation or hiring of the company's employees; and
Prohibitions on a departed employee's solicitation or transaction of business with the company's customers or clients.  
Additionally, the legislature and the courts have shown an understanding of the reasonableness of requiring non-competition agreements in connection with a sale of a business entity or its ownership interests, when the restricted party is a significant owner of the business entity who will receive significant consideration or benefit from the sale or disposal of ownership interests. Thus, those types of arrangements are excluded from the definition of a "noncompetition agreement" subject to the Noncompetition Act's coverage.
Restrictions on a Former Employee's Generally Competitive Activities or Employment
By contrast, the legislature and the courts have taken a less tolerant approach to contractual restrictions on an employee's ability to engage in activity that constitutes generally some level of competition with the former employer (or new employment with a competitor of the former employer) absent any misappropriation of or interference with any of the former employer's proprietary or human resources.  Preserving fair competition in the free market and each individual employee's ability to earn a living in his or her chosen field are considered to be important interests to protect from excessive interference by former employers. 
Reflecting several factors that the courts have been applying for years to agreements purporting to restrict a former employee's ability to engage in activities that compete with his or her former employer's business, the Noncompetition Act requires any non-competition agreement's compliance with several requirements in order to be valid and enforceable.  Those requirements include, in addition to others, that the agreement: be in writing and provided to the employee by a specified time; be no broader than necessary to protect the employer's trade secrets, non-trade secret confidential information, or goodwill; have a restricted period of no more than 12 months from employment cessation, except in limited circumstances that would allow a duration of two (2) years; be reasonable in geographic reach and in scope of proscribed activities; be supported by a "garden leave clause" (providing for payment during the restricted period of at least 50% of the employee's highest annualized base salary paid by the employer within the 2 years preceding the employee's termination) or other agreed consideration; be consonant with public policy; and not restrict an employee who is classified as non-exempt under the Fair Labor Standards Act, 29 U.S.C. 201-219. 
Because the Noncompetition Act contains numerous limitations on non-competition agreements (including but not limited to those summarized above), as well as certain exceptions to the applicability of those restrictions, it is important to consult with an attorney who is familiar with the legal regime governing contractual provisions that purport to limit an employee's post-departure conduct before asking an employee to sign them or filing a suit seeking to enforce any such provisions.
Disclaimer:  The Answer is intended to be a brief summary of certain concepts for general informational purposes only, and no reader or other person or entity should rely on the Answer as a response to, analysis of, or legal advice to be applied to any specific situation or parties.  The Answer is not legal advice to any person or entity and may not be construed as creating any attorney-client relationship.  Any person or entity seeking legal advice on a situation or document should engage an attorney to provide that legal advice. 
Disclaimer:
The answer is intended to be for informational purposes only. It should not be relied on as legal advice, nor construed as a form of attorney-client relationship.
Other answers about Business Litigation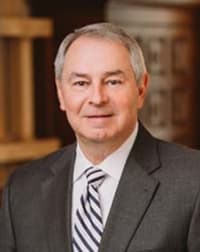 It is important to remember that every claim is different, and accordingly, it is impossible to predict how long a claim may take to be resolved or …Sponsored answer by John S. Simmons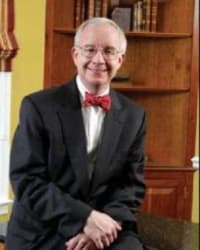 If you receive notice that you or your company may have evidence that might be relevant in a lawsuit against you, you must take reasonable steps to …Sponsored answer by Mark E. Sharp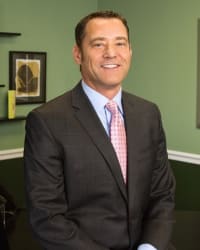 Calculating habeas petition deadlines is a tricky business and trips up many lawyers who do not regularly handle habeas petitions. There are many …Sponsored answer by Jonathan P. Sheldon
Contact me
Required fields are marked with an asterisk (*).
To:

Daniel P. Neelon
Super Lawyers:

Potential Client Inquiry