Do Out-Of-State Businesses Need Local Counsel In Nevada?
Sponsored answer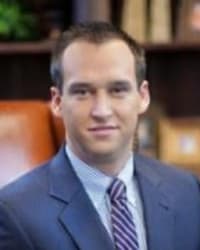 Contact me today
Answer
Yes, out-of-state businesses and their attorneys typically need to work with local counsel to resolve court proceedings in Nevada. It is generally unlawful for any person to practice law in the state of Nevada unless they are an active member of the State Bar of Nevada (NRS 7.285).
There is an exception for nonattorneys to represent themselves in court proceedings as individuals. However, as Gomez Addams and others have said, "One who represents himself has a fool for a client." Any corporation, limited liability company, or other business entity must secure the representation of an attorney for most forms of litigation in Nevada.
When Out-Of-State Businesses And Attorneys Need To Work With Local Counsel
If you need to file a lawsuit in Nevada, or there's another occasion where your business needs to deal with court, you may want to work with your own out-of-state attorney. You may have an out-of-state attorney on your staff or a longstanding relationship with an out-of-state attorney who understands your business. Either way, you have options, but your out-of-state attorney will need to associate with Nevada local counsel.
This is true for any state-level proceedings your business has before the court, as well as:
Any proceedings before an administrative agency or governmental body that don't specifically allow exceptions
Arbitration, mediation or other alternative dispute resolution procedures that are either court annexed or court ordered
All services flowing from the above proceedings, including discovery and settlement negotiations
These are the guidelines listed in Nevada Supreme Court Rule 42, and the only legal proceedings that Rule 42 specifically excludes from the local counsel mandate are arbitration, mediation and alternative dispute resolution procedures that parties enter voluntarily or privately, without the court's involvement.
The Local Rules of Practice for the United States District Court (LR IA 11-2) set the standards for out-of-state businesses and attorneys looking to take their cases before the District of Nevada.
How Out-Of-State Attorneys Can Work With Local Counsel
Attorneys from other states who intend to represent clients, such as your business, in Nevada state or federal courts can apply for admittance to Nevada on a temporary, or limited, basis known as pro hac vice. The court, arbiter or other body in charge of the proceedings can grant or deny the request according to their discretion. One of the requirements for a successful application is association with local counsel in good standing with the State Bar of Nevada.
At the state level, the Nevada local counsel must appear as attorney of record.
In matters before the District of Nevada, the Nevada local counsel must appear as co-counsel, unless the court orders otherwise.
Additionally, some attorneys may be licensed to practice law in Nevada, but do not maintain a physical office in the state. A post office box or mail-drop location does not count. In these situations, the attorney who does not maintain a physical office in Nevada must again associate with, or designate, a Nevada attorney who does maintain such an office.
Local Counsel Is More Than A Formality
It's true that the State Bar of Nevada enforces these rules partially to protect its attorneys and their practices. However, the rules are also good for your business. They ensure that every business, and everyone who isn't a fool, works with an attorney who understands the local laws and courts, and can put that knowledge to use for you.
Disclaimer:
The answer is intended to be for informational purposes only. It should not be relied on as legal advice, nor construed as a form of attorney-client relationship.
Other answers about Business Litigation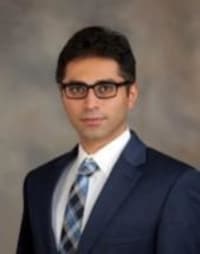 One of the primary areas of our practice deals with partnership disputes between and among business partners across a variety of industries, …Sponsored answer by Faisal Moghul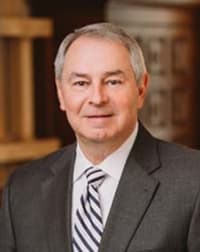 It is important to remember that every claim is different, and accordingly, it is impossible to predict how long a claim may take to be resolved or …Sponsored answer by John S. Simmons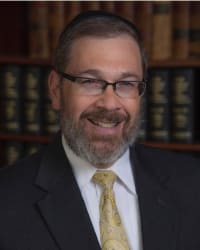 Many people look for the services of a business litigation attorney only after experiencing unresolvable differences with business partners or other …Sponsored answer by David C. Japha
Contact me
Required fields are marked with an asterisk (*).
To:

Larson A. Welsh
Super Lawyers:

Potential Client Inquiry