What Can I Do If I Have A Legal Dispute With My Business Partner In Pennsylvania?
Sponsored answer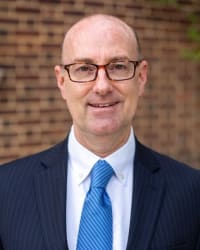 Contact me today
Answer
Disputes among business owners are commonplace. The stakes are high when relationships between business partners become strained or, in many cases, openly hostile. That's true not only for owners battling for control of a company or those trying to force a partner out but also for employees who depend upon the business to make a living.
The setup for these problems often happens at the very beginning of the business relationship.  When friends, family members, or business acquaintances decide to start a business together, their confidence and enthusiasm often overtake good judgment, and the partners neglect to procure an agreement that governs the business relationship.
Preparing an agreement usually facilitates a discussion about the parties' expectations and otherwise unexpressed expectations. Without such a discussion, the post-dispute characterizations of the parties' agreement can vary wildly. Because the breakdown in personal relationships is similar to a domestic divorce, the term "Business Divorce" has recently become the accepted title for this practice area.
Types Of Complaints That Lead to A Business Divorce
The facts alleged by one or more partners in a typical business divorce often include allegations that one or more partners, usually the person or persons in control of the business, are:
Improperly withholding salary or company profits
Failing to issue distributions to cover tax liabilities caused by reporting of company profits
Terminating, restricting or precluding an owner's employment
Approving and paying excessive salaries to control shareholders or their insiders
Withholding operations information
Misappropriating or hiding company funds
Failing to hold company meetings
Excluding shareholders from the decision-making process
Creating side businesses to divert business or exploit related opportunities
Frequently, these disagreements lead to a business divorce – a legal proceeding that ends with the departure of one or more partners, a sale of the business, a dissolution of the business or a variety of other remedies including, in rare cases, the appointment of a receiver to run the company. What can you do if your relationship turns sour? While it depends upon the nature of the dispute, it's vital that you consult with a lawyer who understands corporate governance.
Common Legal Claims In A Business Divorce Case
When business owners turn to litigation or arbitration against their partner or partners, typical legal claims include:
Breach of contract (the shareholders agreement, operating agreement, restrictive covenants, confidentiality agreements, etc.)
Breach of fiduciary duties (duty of care, duty of loyalty, etc.)
Disputes over access to company information, financial or otherwise
Accounting demands
Violating restrictive covenants or unfairly competing with the business
Theft or unauthorized use of business trade secrets
Breach of confidentiality
Minority oppression
Usurpation of corporate opportunities
"Show Me The Money!"
Once a business relationship becomes fractured, and a company begins to unravel, the situation can look a lot like the Oscar-nominated movie "Jerry Maguire" where now-competing or soon-to-be-competing partners frantically work to collect their share of clients and employees. No one wants to be Jerry, who is forced to leave a successful business he helped build with only one employee, one client and a goldfish to show for his hard work and investment.
Consider A "Prenuptial" Business Agreement
While many people turn to an experienced business litigation attorney once unresolvable disputes arise with partners or others outside their company, a messy business divorce can be avoided through proper business formation measures. A relatively small upfront fee with a corporate transactional lawyer to draft a formal company agreement can avoid a much larger expenditure on litigation when a dispute does happen.
Examples of "prenuptial" business agreements include shareholders' agreements, operating agreements or partnership agreements. These arrangements specify how the business will be run, how the workload and profits will be divided, what rules will control a dispute, whether a partner can be forced to sell and for how much and other matters of importance.
Litigation is expensive, and some of these battles can last for years. Sometimes it is unavoidable or at least a necessary step to break a stalemate or untenable situation. Most often, good attorneys will help their clients find a creative compromise that helps avoid destroying the business altogether.
When disputes arise, consult an attorney who helped write the book on business divorce. These matters get worse, the longer they fester. Your lawyer can help you find creative options to get rid of a combative or unproductive partner. They also fight for the rights of minority owners who are oppressed or being precluded from sharing in a company's success.
Consider an attorney who, while licensed in Pennsylvania and New Jersey, has also helped resolve these disputes in several other states. Look for experience and a track record of getting results, such as monetary damages, disgorgement of profits, access to company financial documents, as well as other books and records. Knowledgeable legal advice can help keep you and your business from suffering irreparable financial harm.
Disclaimer:
The answer is intended to be for informational purposes only. It should not be relied on as legal advice, nor construed as a form of attorney-client relationship.
Other answers about business litigation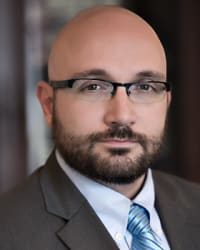 When you are going through a divorce or take another family court issue to trial, the outcome is in the hands of a judge.  You hope that judge will …Sponsored answer by Alexander J. Cuda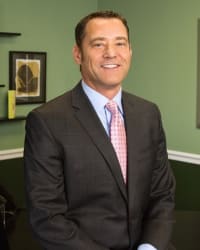 Calculating habeas petition deadlines is a tricky business and trips up many lawyers who do not regularly handle habeas petitions. There are many …Sponsored answer by Jonathan P. Sheldon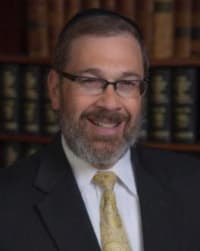 Many people look for the services of a business litigation attorney only after experiencing unresolvable differences with business partners or other …Sponsored answer by David C. Japha
Contact me
Required fields are marked with an asterisk (*).
To:

Eric C. Milby
Super Lawyers:

Potential Client Inquiry