How Long Will My Camp Lejeune Water Contamination Claim Take In South Carolina?
Sponsored answer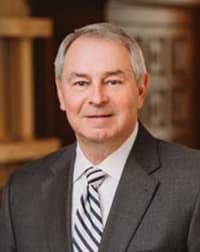 Contact me today
Answer
It is important to remember that every claim is different, and accordingly, it is impossible to predict how long a claim may take to be resolved or go to trial. People who suffer from certain health conditions or whose loved ones died due to the toxic water contamination at Marine base Camp Lejeune in North Carolina can now file a lawsuit after the Camp Lejeune Justice Act of 2022 was signed into law on Aug. 10, 2022. Because there are certain deadlines to file a claim, it is important to speak with an attorney as soon as possible.
Many South Carolinians affected by the toxic water may be eligible to file a lawsuit. It is expected that hundreds of thousands of claims will ultimately be filed, making this one of the largest civil litigation matters in U.S. history. Within one month of the legislation becoming law, more than 5,000 administrative claims were already filed with the Navy.
Decades Of Exposure To Toxic Substances Sickened Thousands
Service members, their families and others were exposed to hazardous chemicals at Camp Lejeune for at least 34 years. The contaminated water system served barracks, schools, offices and the base hospital. The chemicals included:
Benzene
Vinyl chloride
Perchloroethylene or PCE
Trichloroethylene or TCE
These and other toxic substances endangered the health and lives of Marine personnel and their families living on or off base, family members living on base, civilian workers, visiting vendors, children attending school on base and patients and staff at Camp Lejeune's hospital.
Health Disorders Related To Camp Lejeune Claims
The Department of Veterans Affairs (VA) has recognized certain so-called "presumptive" conditions linked to the contamination. "Presumptive" means the VA presumes the contamination caused certain diagnosed health conditions. The current list of these conditions includes:
Parkinson's disease
Non-Hodgkin lymphoma
Multiple myeloma
Liver cancer
Kidney cancer
Bladder cancer
Aplastic anemia and other myelodysplastic syndromes
Adult leukemia
However, many people who worked or lived at Camp Lejeune or visited the base suffer from various other illnesses and disorders not included on the presumptive list. That does not disqualify them from filing a lawsuit. According to scientific studies, other serious conditions, including several types of cancers, congenital disabilities and neurological disorders, may also have been caused by the contamination. These include:
Breast cancer
Pancreatic cancer
Colorectal cancer
Thyroid cancer
Cervical cancer
Ovarian cancer
Miscarriage
Fetal death
Cardiac defects
Infertility
Brain damage
Hodgkin lymphoma
If the contamination caused your illness or you lost a loved one, you may be eligible to file a claim and should consult with a lawyer as soon as possible. The first step is gathering information, such as your medical history along with bills related to treatment and proof that you were at the base during the specified period.
Who Is Eligible To File A Lawsuit?
The Justice Act, signed into law on Aug. 10, created a $6 billion fund to compensate Camp Lejeune water contamination victims. To be eligible to file a lawsuit, you must meet the following requirements:
You were exposed to the contaminated water for 30 days or more between Aug. 1, 1953, and Dec. 31, 1987. The days do not have to be consecutive.
You can prove that you lived, worked or were exposed to hazardous chemicals during that timeframe through service, residency or work records.
You have medical records containing a diagnosis of a presumptive or non-presumptive illness or disorder associated with the contamination.
Because there are certain deadlines to file a claim, it's advisable to contact an attorney as soon as possible if you believe you meet these requirements.
How To File A Claim
The first step under the Act is filing an administrative claim with the judge advocate general (JAG) of the Navy's Tort Claims Unit (TCU) in Norfolk, Virginia. Generally, if the TCU denies the claim or doesn't respond within a set period of time, those exposed to the contaminated water can file a lawsuit through the U.S. District Court for the Eastern District of North Carolina.  This is not a class action lawsuit; all cases are currently handled as individual claims. Victims are eligible for compensation for economic and noneconomic damages, including:
Medical bills
Lost earnings and earning capacity
Disabilities
Pain and suffering
Loss of companionship, enjoyment of life and consortium
 Why Should I Consider A Lawsuit?
For more than three decades, as many as 1 million people were exposed to the contaminated water at Camp Lejeune, including thousands of South Carolinians. Tens of thousands have died or continue to suffer from illnesses and conditions caused by harmful chemicals.
Some people may worry that they cannot afford a lawyer. However, attorneys are only paid if you have a successful outcome. There are no upfront fees. If you believe you meet the requirements outlined in the Camp Lejeune Justice Act, it's advisable to schedule a free consultation with the Simmons Law Firm so we can assess your case without delay.
Taking steps as soon as possible is critical due to the high volume of cases expected to be filed. As the former U.S. Attorney for the District of South Carolina, I have extensive knowledge of the federal court system. Most importantly, for over 30 years, I have helped South Carolinians from all walks of life receive the compensation they deserve in personal injury cases by holding responsible parties accountable.
Disclaimer:
The answer is intended to be for informational purposes only. It should not be relied on as legal advice, nor construed as a form of attorney-client relationship.
Other answers about Business Litigation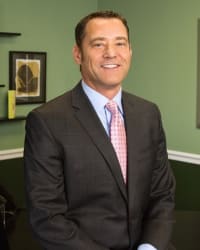 Calculating habeas petition deadlines is a tricky business and trips up many lawyers who do not regularly handle habeas petitions. There are many …Sponsored answer by Jonathan P. Sheldon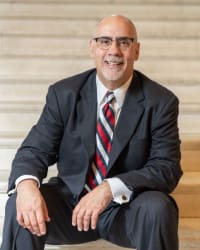 You cannot know everything before suing your business partner, but there are some things you should know.  You may need to sue a business partner if …Sponsored answer by Anthony R. Minchella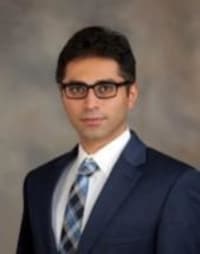 One of the primary areas of our practice deals with partnership disputes between and among business partners across a variety of industries, …Sponsored answer by Faisal Moghul
Contact me
Required fields are marked with an asterisk (*).
To:

John S. Simmons
Super Lawyers:

Potential Client Inquiry