Why Is It Important To Get Legal Counsel When Starting A Business In Oregon?
Sponsored answer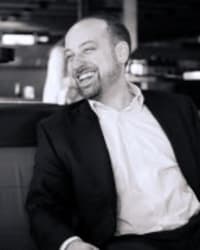 Contact me today
Answer
The entrepreneurial ethic is often tied to self-reliance, the idea that you can set out on your own to build something and be your own boss. That ethic can make it difficult for burgeoning business owners to seek the advice of others as their business launch approaches. After all, you've made it this far by your own wisdom and grit; why look for help now?
The answer is that building your business on a proper legal foundation is just as important as making sure it rests on sound financial footings. You wouldn't leave your cash flow or tax liability up to chance, would you? Nor should you leave your legal exposure up to the whims of those who would threaten the growth and success of your operation.
An attorney can help you lay the groundwork by helping you select the business entity that makes the most sense legally and financially for your business. This may be a corporation, LLC or another entity. Choosing the right entity is crucial for limiting unnecessary costs as well as protecting your business and personal finances from exposure in the event of legal action by a competitor or customer.
As the old saying goes, "an ounce of prevention is worth a pound of cure" when opening a business in Washington. An experienced business attorney has seen legal issues play out during all phases of a business' life cycle. For example, an attorney who handles business formation and business litigation can use their litigation savvy to help you structure your business in a way that has less exposure to future legal actions. 
Another benefit of seeking legal counsel when starting a business is that it provides an opportunity to form a trusting relationship with a local business lawyer. You'll have someone you can turn to for future assistance as your business evolves and your legal needs change. For example, you can turn to them in the future for guidance on issues such as mergers and acquisitions, distribution agreements, franchising, and sales.
Having legal counsel prior to opening a business in Washington is always wise, but not all lawyers are the same. You need a lawyer on your side who combines legal acumen with real business experience. At Slinde Nelson, we know firsthand how to run a business, and our team includes attorneys who have owned businesses or served as in-house counsel for businesses. Our business is to understand your business and lay the groundwork for you to maximize your potential.
Disclaimer:
The answer is intended to be for informational purposes only. It should not be relied on as legal advice, nor construed as a form of attorney-client relationship.
Other answers about Business Organizations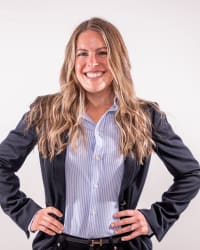 When considering starting a nonprofit organization, most people think they just need to fill out a bit of paperwork with the state and that's it.  …Sponsored answer by Andrea A. Willis
A limited liability company (LLC) is a business entity that provides Illinois business owners with tax benefits and personal protection from …Sponsored answer by Devin Quackenbush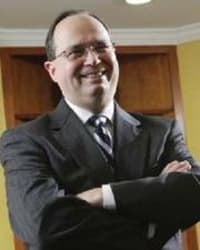 Many companies routinely ask their employees to sign non-compete agreements. While this is an acceptable practice in Virginia, there are rules around …Sponsored answer by James E. Autry
Contact me
Required fields are marked with an asterisk (*).
To:

Philip J. Nelson
Super Lawyers:

Potential Client Inquiry