Question
Do I Have Any Other Claim Besides Workers' Compensation If I'm Injured In A California Construction Accident?
Sponsored Answer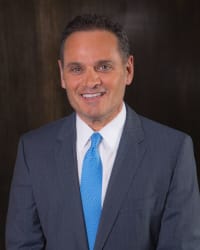 Answer
Yes, a third-party personal injury lawsuit may be available depending on what happened in the situation. After your construction accident, you should gather all documentation from the accident, your place of work and the medical professionals you have seen. Use this to start your workers' compensation claim and to also speak with an attorney about your options for a lawsuit.
Cases that may involve two or more areas of the law are known as "crossover claims." These can be quite common for accidents that occur on a construction site. When you are injured on the job, workers' compensation is not the exclusive remedy for your medical bills and damages. An attorney experienced in handling different types of crossover claims can pursue your workers' comp case while also bringing a third-party lawsuit against the responsible party.
Third-Party Lawsuits That May Apply To Your Accident
Depending on the specifics of your accident you may be able to pursue damages from a third-party entity. This can be any party that is a separate entity from your employer. Claims like this go through civil court but use the same unique information of your case, which is why utilizing a crossover-claim lawyer is key to your case.
The third-party lawsuit could be aiming to show liability based on negligent or reckless behavior. If your claim is against a government entity then you have six months from the date of the accident to file your claim. A general contractor that hires you to be on a construction site is always a potential party to any type of accident that occurs. Your case just needs to show some element of control plus a direct form of negligence from the general contractor.
Crossover Claims May Be The Solution You Need
Many trades can have construction site accidents that are not the typical building accident. Other trades can have precarious work sites and dangerous work tasks that have nothing to do with building such as:
Falling off a beam
Trenches caving in 
Collapsing bridges 
OSHA Investigations Of Your Workplace Accident
When a serious work site accident occurs, all workers and subcontractors at the job site that day, week or in general should be interviewed by the Occupational Safety and Health Administration (OSHA). This is considered due diligence from the companies and third parties involved. OSHA will then make a determination of who was involved in the accident.
It is very important to participate and cooperate with the OSHA investigation. Be honest and provide all the details you can. OSHA is there to determine how the accident happened and not necessarily who was at fault. Keep in mind that an investigation is not a bad thing — having OSHA interviewing others involved in the accident can strengthen your claim, provide witnesses to the accident and turn your case into a group-action lawsuit.
When To Contact An Attorney
Before OSHA interviews you, you should be represented. As your attorney, I would go with you to meet with OSHA or we would have the have OSHA investigator to my office. During this time, you and I will ask questions and actively participate in the investigation to find out who is involved.
Anytime you are trying to choose a lawyer for serious injury case, make sure that the attorney has the proper trial experience. You should be sure to ask them how many jury trials they have done. You should also ask if they are a member of the American Board of Trial Advocates (ABOTA). This ensures the attorney you choose has been vetted by the organization.
Myself and my firm partners are ABOTA members with over 20 jury trials completed. My peers and I have worked on crossover claim cases for 29 years and lectured to other attorneys about crossover claim issues. I understand these cases are complex because a workers' compensation carrier can place a lien on the civil action lawsuit. Workers' compensation can also claim a credit for any money won out of the personal injury case.
In cases like this, not considering both sides of workers' compensation and personal injury legal areas can be detrimental to your case. It can even be considered legal malpractice because your best interests are not taken into account. Use a law firm that does both types of cases — this is the best way to handle the crossover claims and have your representation all done under one roof.
Disclaimer: The answer is intended to be for informational purposes only. It should not be relied on as legal advice, nor construed as a form of attorney-client relationship.
Other Answers About Construction Accident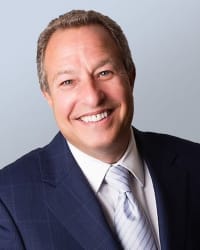 While construction is a notably risk-prone industry, New York has several laws in place to help protect injured …
Sponsored answer by David H. Perecman
Working in construction is a job that inherently comes with risk. Of the many risks, one that often presents …
Sponsored answer by Andrew Levine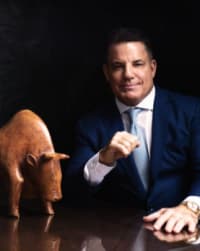 It's no secret that construction is a hazardous industry to work in. While some job sites have greater risks …
Sponsored answer by Michael S. Lamonsoff
To: Keith P. More
Super Lawyers: Potential Client Inquiry
Required fields are marked with an asterisk (*).
Disclaimer:
The information contained in this web site is intended to convey general information. It should not be construed as legal advice or opinion. It is not an offer to represent you, nor is it intended to create an attorney-client relationship. The use of the internet or this contact form for communication is not necessarily a secure environment. Contacting a lawyer or law firm email through this service will not create an attorney-client relationship, and information will not necessarily be treated as privileged or confidential.