Question
Can I Sue A Background Check Company For A False Report In California?
Sponsored Answer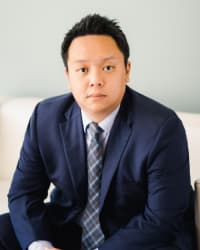 Answer
Job hunting can be difficult. From filling out dozens of applications to enduring countless job interviews, it's common to feel like attaining employment is an uphill battle. So, when one faces rejection from a promising position due to their background check, it can be extremely frustrating. It can be shocking too, when one realizes the report is inaccurate.
One might think it's only possible to get an inaccurate background check when there is information there to begin with, but even those who have never engaged in criminal activity might find themselves the victim of a false report. Luckily, there are rules in place that allow applicants to speak up against these errors and even sue background check companies in California.
Common Errors On False Reports Include The Following
Below are common background check mistakes:
Wrong person: The background check company submitted a report of a different person (typically, they'll have the same first and last name). This happens more frequently if you have a common name (e.g., John Smith). Background check companies also have difficulty reporting on Hispanic applicants with two surnames.
Increased charges: If you had a charge reduced from a felony to a misdemeanor, having the original felony listed could be a huge red flag for employers that refuse to hire employees with felonies.
Outdated records: It is inaccurate to continue to report convictions that have been expunged. If the case has been dismissed or if deferred adjudication has been granted, it is inaccurate to continue to report the case as "guilty" or "convicted."
Convictions older than 7 years. It may be illegal to disclose conviction records older than 7 years in some states such as California, Kansas, Maryland, Massachusetts, Montana, Nevada, New Hampshire, New Mexico, New York, and Washington.
Wrong transcription: The details of a conviction are inaccurate. For example, the charge description or the sentencing information may be inaccurate.
These errors are common because background check companies typically do not review up-to-date physical court records at the courthouse prior to reporting. Frequently, they do not obtain records directly from the courts and instead buy criminal history information from companies you may have never heard of.
Once The Inaccuracy Is Flagged …
For starters, you have a right to not only view the report that an employer/landlord receives, but also ask for the full background file on you, which should contain all of the pertinent information related to how the error happened. So, when an employer/landlord balks at the report, you should know exactly what prompted the reaction. You also have the right to dispute the background check. The outcome of this dispute must be determined by the background check company within 30 days. If the report is determined to be inaccurate, then the report needs updating, and an updated copy should be sent to the employer and/or landlord. If they refuse to fix or update the report, you should consider consulting a legal professional.
The Strength Of A Lawsuit
When it comes to suing a background check company, the strength of a lawsuit often depends on the loss suffered by the consumer. For instance, if the loss of a job opportunity leads to a loss of housing, that can be significantly more devastating.
However, that doesn't mean that you cannot recover damages even if you were able to save your job. Even if an applicant ends up getting the position after the false report, they can still sue. In California, you may be still be entitled to a penalty against the background check company.
How A Legal Professional Can Help
A legal professional can help you obtain a copy of the report, dispute the information, and potentially save your job/apartment. If you lose your job/housing, a legal professional can help you recover money damages on a contingency fee basis. This means that you often do not have to spend any money out-of-pocket until you recover money.
Disclaimer: The answer is intended to be for informational purposes only. It should not be relied on as legal advice, nor construed as a form of attorney-client relationship.
Other Answers About Consumer Protection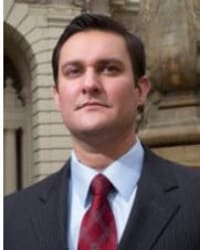 You begin fighting a sex crime by hiring an experienced and skilled lawyer who has a history of winning sex crime …
Sponsored answer by Alexander H. Fuqua
To: Devin H. Fok
Super Lawyers: Potential Client Inquiry
Required fields are marked with an asterisk (*).
Disclaimer:
The information contained in this web site is intended to convey general information. It should not be construed as legal advice or opinion. It is not an offer to represent you, nor is it intended to create an attorney-client relationship. The use of the internet or this contact form for communication is not necessarily a secure environment. Contacting a lawyer or law firm email through this service will not create an attorney-client relationship, and information will not necessarily be treated as privileged or confidential.