Question
Can Federal Charges Against Me Be Dropped In San Diego, California?
Sponsored Answer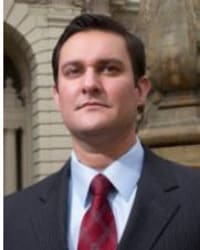 Answer
If you are under investigation for a federal crime in San Diego, you will want an attorney who can argue that your involvement in the alleged offense did not occur or is mitigated for some other reason. 
However, once you have been charged with a federal crime, it is difficult to have the government completely drop the charge against you. Often, it is cases like these that will need to go to trial.
Federal Investigators Have Vast Resources
Potential sentences for a federal conviction are typically much harsher than similar charges at the state level. Federal investigators often take months or even years to gather information and evidence if they suspect someone has committed a crime. These probes can be driven by several governmental bodies, either alone or working with other agencies, such as:
Internal Revenue Service (IRS)
Drug Enforcement Administration (DEA)
Department of Justice (DOJ)
Bureau of Alcohol, Tobacco, Firearms and Explosives (ATF)
United States Postal Service (USPS)
U. S. Securities and Exchange Commission (SEC)
Department of Housing and Urban Development (HUD)
Typical Federal Offenses
Crimes are defined as federal offenses when they cross state lines, occur over the internet or involve a federal agency. Examples include:
Drug trafficking
Bank robbery
Sex crimes
Internet pornography
Human trafficking
White collar crimes, such as securities fraud and embezzlement
Identity theft
Mortgage fraud
Insurance fraud
Mail fraud
Racketeer Influenced and Corrupt Organizations Act (RICO) cases
Drug crimes
Firearms offenses
Terrorism
Responding To A "Target Letter"
An experienced federal criminal defense attorney will fight vigorously to help individuals avoid charges. The first indicator you may receive is a so-called "target letter." A U.S. attorney sends these to individuals the government believes to be involved in a crime. They usually contain only basic information such as:
A vague outline of the case being investigated
A request for an interview with federal agents
Target letters are sent after agents complete their investigation, presenting evidence and a list of suspects and witnesses to the U.S. attorney. If you receive one of these documents, it is crucial that you do not ignore it and contact a federal criminal defense attorney immediately.
How Does A Lawyer Protect Your Rights?
Hiring a knowledgeable lawyer has immediate benefits. Law enforcement cannot contact you directly or come to your home or workplace. All communications must go through your attorney. Also, the U.S. Supreme Court has ruled investigators can lie to suspects. However, the U.S. attorney cannot lie to your lawyer or the court. This protects you from unfair treatment by agents. Your lawyer will immediately contact prosecutors to determine whether you are the prime target or considered a witness.
If the government wants your assistance in the investigation, your attorney will uncover what the prosecutor wants from you and how you can benefit. In certain cases, a knowledgeable lawyer may recommend that you cooperate under a limited immunity agreement, known as a proffer. This can result in avoiding prosecution or having charges dropped or reduced.
Experienced Federal Defense Is Crucial
By the time you become aware you are targeted in a federal investigation, agents have typically amassed substantial potential evidence against you. Once charges are officially filed, it is challenging to get them dropped. If you are convicted or plead guilty, federal sentencing guidelines are extremely complicated, and judges must implement mandatory minimum sentences in many instances.
Our firm has extensive experience in these cases, defending clients against federal charges in Southern California and San Diego County. We will work diligently to achieve the best possible outcome by aggressively disputing the U.S. attorney's case, arguing for charges to be dropped or reduced, securing probation or house arrest when appropriate or fighting for you in a courtroom.
Disclaimer: The answer is intended to be for informational purposes only. It should not be relied on as legal advice, nor construed as a form of attorney-client relationship.
Other Answers By Alexander H. Fuqua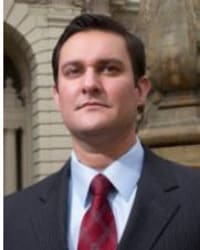 You begin fighting a sex crime by hiring an experienced and skilled lawyer who has a history of winning sex crime …
Sponsored answer by Alexander H. Fuqua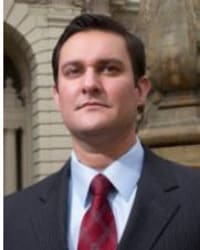 Being charged with a sex offense can seem overwhelming. You must find an experienced lawyer skilled in …
Sponsored answer by Alexander H. Fuqua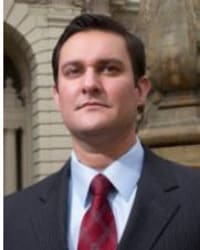 A strike is a violent or serious felony. A serious or violent felony is any offense causing severe bodily harm to …
Sponsored answer by Alexander H. Fuqua
Other Answers About Criminal Law - Federal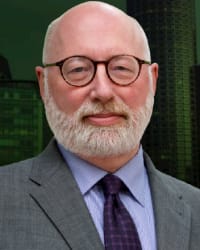 It's likely that when you start looking for a criminal defense attorney, most of them will appear quite …
Sponsored answer by J. W. Carney, Jr.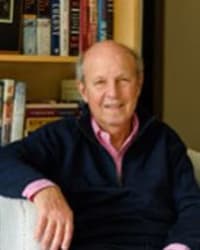 Number one: You don't defend yourself. These are extraordinarily serious charges that can change the course …
Sponsored answer by Stanton D. Levenson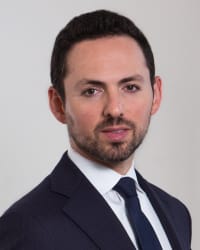 Answered by Robert TsiglerFirst, let's discuss why you need the best lawyer if you are suspected of …
Sponsored answer by Robert Tsigler
To: Alexander H. Fuqua
Super Lawyers: Potential Client Inquiry
Required fields are marked with an asterisk (*).
Disclaimer:
The information contained in this web site is intended to convey general information. It should not be construed as legal advice or opinion. It is not an offer to represent you, nor is it intended to create an attorney-client relationship. The use of the internet or this contact form for communication is not necessarily a secure environment. Contacting a lawyer or law firm email through this service will not create an attorney-client relationship, and information will not necessarily be treated as privileged or confidential.