Question
What qualities should I look for in a criminal lawyer in California?
Sponsored Answer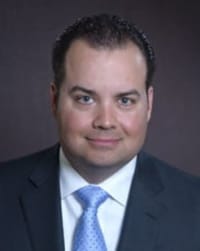 Answer
Being under criminal investigation in Los Angeles, California, comes with a lot of stress. With an investigation under way, the clock is ticking and many worry about what the future holds for them. In this situation, people commonly seek out legal representation. Problem is, sometimes when anxieties are high and worries swim through one's head, that representation is selected in a hurry, and ends up being subpar, or worse, causing problems.
But, it would be rare for any criminal law firm to willingly call themselves subpar. Luckily, one can better determine how appropriate a legal professional is to their case based on a few factors:
Their focus on criminal law
Their knowledge of how prosecutors build cases (even better if they worked as one)
Their ability to captivate a jury
What A Firm's "Focus" Says About Them
Many firms might claim that they focus on criminal law. But they might also claim that they focus on probate, family law, so on and so forth. While being a "jack of all trades" is often seen as a compliment, the second part of that adage is a "master of none." A firm's track record often reveals their actual focus. Are they practicing criminal law day in and day out? Or are they boasting about their three cases that they've worked in the past three years? Numbers don't lie.
However, just because a firm is practicing criminal law day in and day out doesn't necessarily mean that they're a surefire contender. Their track record might be filled with plea bargains, showing that they're eager to take new cases, but don't care to fight for their clients.
Knowledge Of How A Prosecutor Builds A Case
They say the best offense is a good defense. But what if one knew both sides to begin with? An effective case can rely on knowing the typical "attack points" that a prosecutor might take. A lawyer who has trial experience is typically more aware of that. Even more so, some lawyers have actual prosecutor experience, which can give them an invaluable vantage point. From the attack points to the typical tricks, if they've already done it themselves, they'll be all the more likely to know what to expect.
Legal Experience Is Only Half The Equation
Many associate a lawyer's job with bringing their breadth of knowledge into the court room and applying it to their client's case. But that's only one part. If a lawyer can't communicate well, it doesn't matter how rock solid their case is, they might as well be speaking Swahili. Garnering attention and captivating a jury can be awfully hard to do when one sounds robotic and unenthused.
The Importance In Seeking These Qualities Early On
As mentioned in the beginning, sometimes the urge to find help cancels everything else out. But without that extra time to research and vet one's potential representation, one can end up with more problems than they started with. If, for instance, one's lawyer ends up not wanting to go to trial, now there's wasted time and money. Not only that, but if one decides to seek out a new lawyer, it's also now in the "ninth inning" of their case.
Being under criminal investigation in Los Angeles can absolutely feel overwhelming. When seeking legal representation, it can be extremely beneficial to contact a professional who has extensive courtroom experience, is familiar with the angles a prosecutor could take, and can bring charisma into the court room.  If you or a loved one are facing criminal charges or under investigation, contact Jeffrey Greco today at (213)984-2300, for a free and confidential consultation.
Disclaimer: The answer is intended to be for informational purposes only. It should not be relied on as legal advice, nor construed as a form of attorney-client relationship.
Other Answers About Criminal Law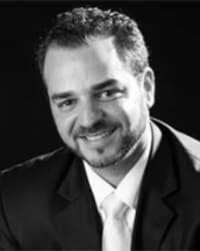 There are two things I always tell my clients to remember if they ever encounter the police. The first is to avoid …
Sponsored answer by Kaveh Noorishad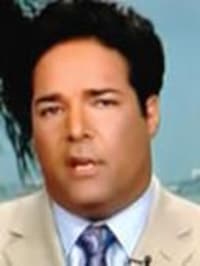 Being arrested or suspected of a crime can have devastating impacts on your life. A conviction can lead to prison …
Sponsored answer by Eric T. Schwartzreich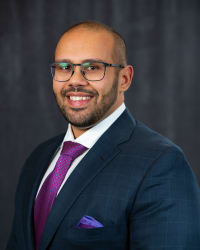 Getting arrested in New Jersey can be a frightening and intimidating experience. It's also the initiation of …
Sponsored answer by Peter G. Aziz
To: Jeffery Greco
Super Lawyers: Potential Client Inquiry
Required fields are marked with an asterisk (*).
Disclaimer:
The information contained in this web site is intended to convey general information. It should not be construed as legal advice or opinion. It is not an offer to represent you, nor is it intended to create an attorney-client relationship. The use of the internet or this contact form for communication is not necessarily a secure environment. Contacting a lawyer or law firm email through this service will not create an attorney-client relationship, and information will not necessarily be treated as privileged or confidential.