Question
How Do I Get A Domestic Violence Charge Dropped In San Diego, California?
Sponsored Answer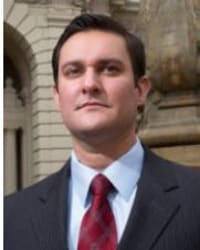 Answer
Prosecutors determine the fate of domestic violence charges in San Diego. Even when an accuser changes their mind, the prosecutor solely decides whether to pursue or decline prosecution of a defendant.
An experienced and skilled lawyer can communicate with a prosecutor to point out the weakness of their case and have the domestic violence case dismissed. The assumed victim may request to get the domestic violence case dropped. However, they do not have the power to drop the charges.
Domestic Violence Defenses
Spouses, domestic partners, parents, family members and those involved in a dating relationship can face devastating emotional, financial and personal consequences if charged in a violent domestic confrontation. Charges can be filed after a heated argument gets out of control, even if no one is injured. If you are charged, experienced attorneys will immediately examine all legal defenses, including:
You were falsely accused
You were protecting yourself or others
You weren't responsible for the injuries that occurred
The accuser was injured due to an accident
The police made investigative errors
No physical injuries have to exist for someone to be charged with domestic violence. Prosecutors can also make a case if they believe a defendant made verbal threats or exhibited intimidating behavior.
Accusations Alone Can Cause Harsh Consequences
Even a falsely accused individual found not guilty in a domestic violence case can have their life turned upside down. They face arrest, along with potential criminal and civil proceedings. Whenever a domestic situation arises, the police typically encourage the alleged victim to serve an accompanying restraining order. This can result in losing the ability to contact or go near a spouse or domestic partner, or their children, being forced to move out of their home and surrendering firearms.
While a study published in the Indiana Law Review states that 80% to 90% of all accusers in domestic violence cases recant their original statements to the police, the state is under no obligation to drop the charges if the prosecutor believes he or she has gathered enough proof that a crime took place. That may include the accuser's original statement, witness accounts, the police report, and physical evidence, such as injuries, photographs and any visible signs that an altercation took place.
Does "Reasonable Doubt" Exist?
Contacting an experienced domestic violence defense lawyer immediately is crucial to building a successful case against false or misleading charges. Avoid talking to the police until a lawyer is present to avoid making any incriminating statements. Your attorney has experience in these matters and will scrutinize every detail and ask questions, looking for holes in the prosecution's argument. These include:
If a 911 call was made, does it dispute the prosecutor's argument?
Do the police and accuser versions of the incident contradict your side of the story?
Are there any witnesses, and do their accounts support one side or the other?
If the accuser has injuries, when did they happen? Are they recent?
What was your emotional state during and after the incident?
What was the accuser's emotional state during the incident and when they talked to the police?
Are there any reports of prior domestic violence incidents?
Are there any signs that a physical struggle took place?
Are there any other signs, such as bloody or ripped clothing?
Is there a history of infidelity in your relationship, possibly leading to false accusations?
Is your spouse or partner trying to gain an advantage in a divorce or child custody dispute?
Were alcohol or drugs involved?
These are just some of the questions a knowledgeable defense attorney asks to dispute a prosecutor's case and create "reasonable doubt" for jurors. We will often identify inconsistencies, omissions or inaccuracies that result in the case being dropped or reduced charges if the prosecution believes a conviction is unlikely on more serious offenses.
Experience Matters When Everything Is At Stake
Once a domestic violence accusation is made and the police are involved, neither the defendant nor the accuser controls what happens next. Prosecutors decide whether charges are forthcoming, even if the claims were made up due to a heated argument that got out of control or when extenuating circumstances are involved.
Our firm has the distinct and unique advantage of having a former prosecutor who understands how these cases work. Our team has decades of experience defending clients in Southern California and San Diego County. We are dedicated to seeing these charges are dropped or finding the best possible outcome, including reduced charges and penalties.
Disclaimer: The answer is intended to be for informational purposes only. It should not be relied on as legal advice, nor construed as a form of attorney-client relationship.
Other Answers By Alexander H. Fuqua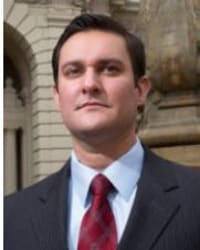 You begin fighting a sex crime by hiring an experienced and skilled lawyer who has a history of winning sex crime …
Sponsored answer by Alexander H. Fuqua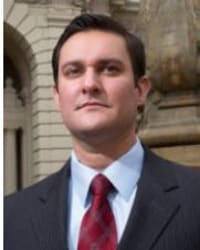 Being charged with a sex offense can seem overwhelming. You must find an experienced lawyer skilled in …
Sponsored answer by Alexander H. Fuqua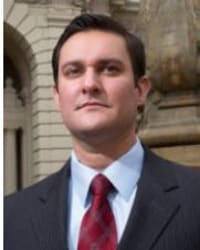 If you are under investigation for a federal crime in San Diego, you will want an attorney who can argue that your …
Sponsored answer by Alexander H. Fuqua
Other Answers About Family Law
Child custody is often the most contentious issue among divorcing or separating parents in Nevada. Choosing the …
Sponsored answer by Radford J. Smith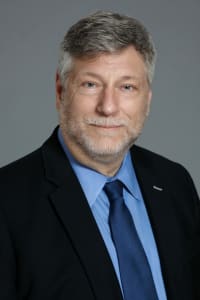 In today's global world, families increasingly have ties to multiple nations. Those ties can give rise to …
Sponsored answer by Michael E. Manely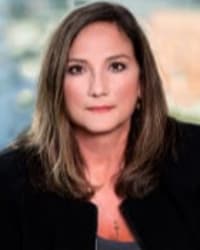 The answer is yes, but modifying a parenting plan can be complicated in Florida. Even if both parents agree to …
Sponsored answer by Colleen Norman
To: Alexander H. Fuqua
Super Lawyers: Potential Client Inquiry
Required fields are marked with an asterisk (*).
Disclaimer:
The information contained in this web site is intended to convey general information. It should not be construed as legal advice or opinion. It is not an offer to represent you, nor is it intended to create an attorney-client relationship. The use of the internet or this contact form for communication is not necessarily a secure environment. Contacting a lawyer or law firm email through this service will not create an attorney-client relationship, and information will not necessarily be treated as privileged or confidential.