Question
Can You Register And Enforce Cannabis Intellectual Property In California and throughout the U.S.?
Sponsored Answer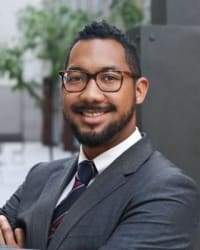 Answer
Generally, yes. You can enforce cannabis intellectual property through trademark, copyright, trade secrets and patent law in federal and state court.
However, like most legal questions, there is no simple answer. There are nuances and complications involved in every aspect of IP law, and cannabis IP law is no exception.
Cannabis IP Protections
Although cannabis is federally prohibited, you can obtain legal protection for cannabis-related patents, trade secrets and trademarks.
Cannabis Patents
Obtaining a patent for cannabis, however, is more complicated. Distinct from a utility patent, a plant patent requires discovery of and asexual reproduction of a new and unique strain of cannabis plant. It is a significant challenge to obtain these patents, and the legal protection is narrow. But, with the help of an experienced lawyer, it is possible and worth doing if you indeed have discovered or engineered a new and distinct strain.
Cannabis Trade Secrets
For many cannabis companies, trade secret protection is a more thorough and effective protection than a patent. At minimum, trade secret protection can be a valuable addition to patent protection.
In general, trade secrets include proprietary information like recipes, manufacturing techniques, client lists and related information. In a patent, the protection is limited in that other parties cannot clone the plant, but they can still reproduce it through seed cultivation. With trade secret protection, all the processes and proprietary information can be protected.
Cannabis Trademarks
Trademarking is more complicated than patenting and protecting trade secrets. Current trademark law prohibits obtaining trademarks for products that are illegal to sell. On the federal level, marijuana is still prohibited, so trademark protection for things like dispensary names, the names of products, brand names, etc., cannot be obtained.
When seeking to obtain trademark protection, a common misstep is to try to register a trademark on a cannabis product without showing that the product itself is legal.
Relevant Laws
In addition to the state and federal intellectual property laws that everyone needs to follow when filing IP, there are numerous laws that get in the mix when the product is cannabis. The Controlled Substance Act (CSA) is the most immediately relevant federal law impacting cannabis trademark protection, but the Food, Drug and Cosmetic Act is another important federal law.
There are also state cannabis laws that will affect your efforts to obtain IP protection. In California specifically, the Adult Use of Marijuana Act (Prop. 64) and California's Medicinal and Adult-Use Cannabis Regulation and Safety Act (MAUCRSA) are both very important.
What You Can And Cannot Protect
Basically, you cannot protect trademarks for any cannabis product that is not legal under federal or state laws. This means product names, store names and related names and images that would tell the public about the product or the company.
You can obtain IP protection for:
New strains of cannabis
Growing and cultivating methods
Soil and fertilizer recipes
Customer lists
Separate funding companies
Techniques for extracting chemical properties from the plant
All the nuances and various changing laws – both state and federal – make it extremely difficult to obtain IP protection for cannabis-based companies, products and services. It is critical to work with an experienced legal team that can help you through the process.
Disclaimer: The answer is intended to be for informational purposes only. It should not be relied on as legal advice, nor construed as a form of attorney-client relationship.
Other Answers About Intellectual Property Law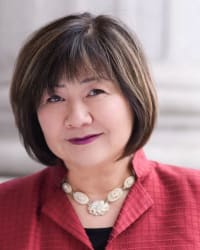 Trade secrets are an integral part of business operations. For businesses with products in trade, there are few …
Sponsored answer by Sylvia M. Ho
To: David R. Welch
Super Lawyers: Potential Client Inquiry
Required fields are marked with an asterisk (*).
Disclaimer:
The information contained in this web site is intended to convey general information. It should not be construed as legal advice or opinion. It is not an offer to represent you, nor is it intended to create an attorney-client relationship. The use of the internet or this contact form for communication is not necessarily a secure environment. Contacting a lawyer or law firm email through this service will not create an attorney-client relationship, and information will not necessarily be treated as privileged or confidential.