Question
What insurance issues can affect my California car accident case?
Sponsored Answer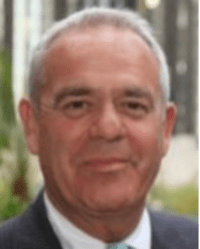 Answer
Car accidents are stressful ordeals. On top of the physical injuries, time off work and traumatic emotional aftermath, you may also be struggling to make sense of the insurance issues. You're not alone if you find auto insurance confusing. Countless questions can arise in the course of a seemingly simple traffic accident:
Who was at fault?
How do you determine a fair settlement amount?
Where can you turn to for medical coverage with the bills that are piling up now?
What if the at-fault driver doesn't have car insurance (or enough insurance?)
What if the insurance company unfairly delays or denies your claim?
These issues become even more complex in accidents involving multiple cars or commercial vehicles.
Determining Who Was At Fault
The fault determination plays a big role in accident cases. California is not a no-fault state when it comes to auto insurance. This means the at-fault driver (and their insurance) will be responsible for your medical bills, property damage and other accident-related expenses.
But what if it's not clear who was at fault? What if you believe the insurance company's determination is wrong?
This critical issue can make a major difference not only in your immediate case, but also in your insurance premiums going forward.
One way to protect yourself upfront is to decline giving a formal statement without a lawyer present. An attorney can also help you build a strong case with regard to fault – gathering evidence, questioning witnesses, enlisting accident reconstruction experts and completing a thorough investigation to bolster your case with the insurance company or, if needed, in court.
Getting Coverage For Your Medical Care
Accident claims can take a long time to resolve, especially if the parties end up in court. In the meantime, how can you pay for the medical care you so desperately need? And what if you have multiple potential sources of coverage?
Your options might include: 
Med-Pay: If you elected to have this optional coverage as part of your auto policy, you can use it to cover medical bills without paying a deductible, regardless of who was at fault in the accident. It typically covers a broader range of services than health insurance – for example, chiropractic care and acupuncture. Your policy will specify the applicable limits.
Health insurance: Many insurance policies – whether private or Medicare/Medi-Cal – will cover accident-related injuries. However, you may be asked to sign over a lien on your injury claim, essentially agreeing to reimburse them from the proceeds of your case. Make sure you have a lawyer review all relevant documents before signing anything.
Paying out-of-pocket (or via a payment plan): Some medical providers may offer payment plans or discounted services. They may even agree to defer payment with a lien on your injury claim. If you have the resources, you might choose to pay out of pocket to avoid damage to your credit. Again, speak with an attorney about your options – there may be room for negotiation or creative solutions available.
Of course, much depends on your particular situation (and policy terms).
Dealing With Uninsured/Underinsured Motorists And Hit-And-Runs
Although California law requires all drivers to carry auto insurance, many don't. The minimum insurance limits – $15,000 per person for bodily injury, $30,000 per accident and $5,000 for property damages – might not come close to covering the expenses from a major accident. And if you're the unlucky victim of a hit-and-run accident, you may have no way to go after the at-fault driver.
In these situations, you can seek coverage under your own insurance policy. By law, every auto policy in California must include uninsured/underinsured motorist provisions for bodily injury and property damage (unless you decline coverage in writing). This coverage will essentially fill in the gap up to your policy limits.
Pursuing The Right Parties (And Insurers) In Commercial Vehicle Accidents
Truck drivers and other commercial drivers typically have a different type of insurance (commercial auto insurance) with higher policy limits, depending on the type and size of the vehicle. In many of these cases, multiple parties may be liable – for example, the driver's employer, the leasing company or the manufacturer – each with their own insurance. Sorting out the details of this coverage can be complicated. The insurance issues alone add another layer of complexity to these high-stakes cases. 
Dealing With Unfair Delays Or Denials
Insurance companies must act in good faith when processing and deciding claims. They can't deny claims without reasonable grounds for doing so. Nor can they drag their feet to such a degree that it practically amounts to a denial. If the insurance company fails to conduct a meaningful investigation of your claim – or delays or denies it without a reasonable basis – you may be able to pursue accountability through a bad-faith insurance claim. 
It's important to remember that the insurance company isn't looking out for your best interests. Insurers have a financial incentive to minimize payouts and protect their own bottom lines. For this reason, you should never accept a settlement offer – particularly early on in the case – without first speaking with an attorney. Your lawyer is the only person in a position to look out for your interests alone.
Disclaimer: The answer is intended to be for informational purposes only. It should not be relied on as legal advice, nor construed as a form of attorney-client relationship.
Other Answers By Stephen C. Ball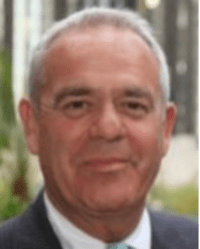 Wrongful death – when a loved one is snatched away, before their time, because of someone else's …
Sponsored answer by Stephen C. Ball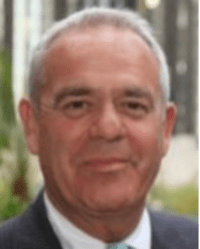 Traumatic brain injuries are among the most severe, life-altering transformations anyone could undergo. They can …
Sponsored answer by Stephen C. Ball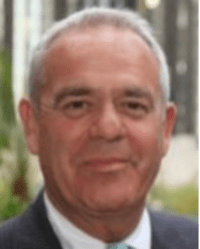 Premises liability is a complicated area of law that encompasses much more than just dog bites or slip-and-falls. …
Sponsored answer by Stephen C. Ball
Other Answers About Motor Vehicle Accidents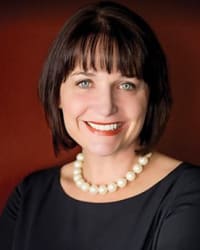 In most cases, Nevada places a two-year statute of limitations on any lawsuit for damages resulting from a …
Sponsored answer by Kari J. Hanratty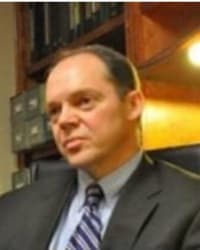 This is a really common question. Most people have never been hurt in a car accident. Nobody wants to be in one, …
Sponsored answer by Craig K. Nichols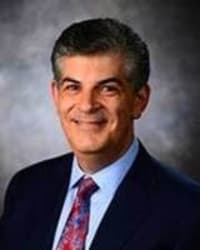 Following a Car Accident, you can sue the responsible party for all damages as result of the accident. To pursue a …
Sponsored answer by Scott J. Corwin
To: Stephen C. Ball
Super Lawyers: Potential Client Inquiry
Required fields are marked with an asterisk (*).
Disclaimer:
The information contained in this web site is intended to convey general information. It should not be construed as legal advice or opinion. It is not an offer to represent you, nor is it intended to create an attorney-client relationship. The use of the internet or this contact form for communication is not necessarily a secure environment. Contacting a lawyer or law firm email through this service will not create an attorney-client relationship, and information will not necessarily be treated as privileged or confidential.