Question
If My Loved One Has Been Diagnosed With A Brain Injury In California What Do I Need To Do?
Sponsored Answer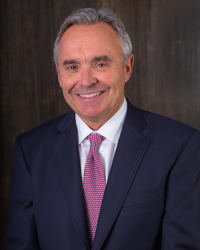 Answer
Brain injuries are extremely serious and have lasting effects on the victim's life — and the lives of those around them. Hearing a traumatic brain injury (TBI) diagnosis is a shocking and life-altering moment. When a diagnosis of a brain injury is made, your next step should be working to understand the long-term effects of the injury. 
If the diagnosis was just made in the early stages after an accident, keep looking for the signs and symptoms of injury because it could get worse as time goes on. Often, the full severity or specifics of a brain injury develop over weeks or months. It is imperative to pursue medical attention and advice after the first brain trauma or injury in order to be able to look at a long-term analysis of the brain injuries. Do not just look for these in the early stages after an accident. 
Documentation from the accident onward and every medical appointment is key. Changes in behavior, mood, personality, or physical appearance can clue you in to a loved one being more seriously injured than originally diagnosed. 
Injuries To The Brain Can Be Difficult To Handle — Even For Experienced Doctors 
Numerous factors can make a brain injury uniquely difficult for doctors to handle. First, the specific location of the injury can play a significant role in having an accurate diagnosis. Detailed notes on any injuries to the neck, head or brain and accident specifics should be brought to every appointment — a small detail can make the difference between a correct or inaccurate diagnosis. A general practicing doctor might not even realize your loved one has suffered an injury based on normal checks. CT scans, MRIs, X-rays and other tests can also mask how serious the brain injury may be.
Finding A Doctor Who Specializes In Brain Injuries And Head Trauma
It is imperative to see doctors who specialize in the brain and internal injuries, whether this is the original diagnosis of the injury or if you are seeking a second opinion. Seeking advice from a team of experts will help you establish an honest, long-term look at these injuries' progression. This will be a keystone element of your case should you choose to sue for personal injury claim and damages. Recovering costs of medical bills, quality of life, personal trauma, and overall emotional effect on the family are essential to helping your family and loved one return to a 'normal' life.
Depending on the location of a skull fracture or intracranial bleed, my team can recommend an appropriate doctor from San Diego through San Francisco. We stay abreast of the latest brain injury research and resources by working closely with medical programs throughout the state; such as at Pomona College, post-acute neuro rehab through Rehab Without Walls, Winways Brain Injury and Stroke Rehabilitation, and many more.
Long-Term Brain Injuries Can Have Ongoing Side Effects
Understanding the long-term effects of the injury and getting the diagnosis correct are key to your case. Injuries to the brain can have physical and mental side effects that are hard to predict. Looking for changes and issues with one's physiological state, and not just the brain, will help doctors be able to help your loved one. One thing people do not often realize is that this type of injury can affect everything from hormone production to decision-making for the rest of the victim's life. Depending on location, brain stops making certain hormones which can impede function. 
Detailed documentation along the way, and getting the long-term diagnosis correct from the start, are two surefire ways to help your loved one's future. If you choose to bring a lawsuit against the party responsible for causing this brain injury, it is always best to contact a lawyer as soon as possible. Since these cases are often based on the documentation you can provide, you want a legal team that is experienced handling personal injury trials. My team and I are all members of the American Board of Trial Advocates.
Disclaimer: The answer is intended to be for informational purposes only. It should not be relied on as legal advice, nor construed as a form of attorney-client relationship.
Other Answers By Gregory L. Bentley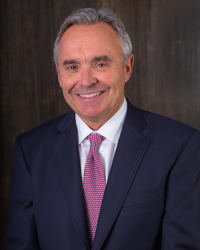 First off, I am very sorry for your loss.In general, there is a two-year statute of limitations in California …
Sponsored answer by Gregory L. Bentley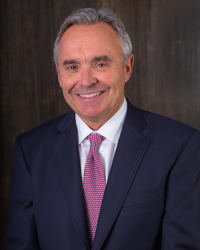 Yes, you can and should file a lawsuit for a defective product. E-cigarettes have a notable history of …
Sponsored answer by Gregory L. Bentley
Other Answers About Personal Injury - Plaintiff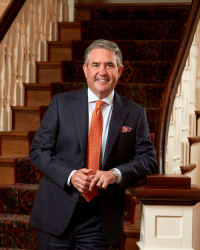 What should I do after suffering an injury at the oil or gas workplace?After suffering an injury, an oil or gas …
Sponsored answer by Collen A. Clark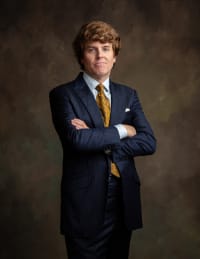 Years ago, slogans like "You're in Good Hands" and "Like a Good Neighbor" really …
Sponsored answer by Joel L. DiLorenzo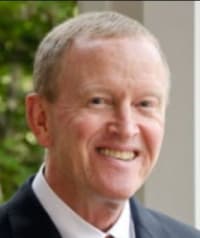 The short answer is yes, in some cases.If an accident was caused in whole or in part by the condition of a …
Sponsored answer by Charles W. Whetstone, Jr.
To: Gregory L. Bentley
Super Lawyers: Potential Client Inquiry
Required fields are marked with an asterisk (*).
Disclaimer:
The information contained in this web site is intended to convey general information. It should not be construed as legal advice or opinion. It is not an offer to represent you, nor is it intended to create an attorney-client relationship. The use of the internet or this contact form for communication is not necessarily a secure environment. Contacting a lawyer or law firm email through this service will not create an attorney-client relationship, and information will not necessarily be treated as privileged or confidential.