Question
Which accidents fall under premises liability in California?
Sponsored Answer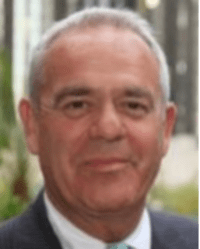 Answer
Premises liability is a complicated area of law that encompasses much more than just dog bites or slip-and-falls. Accidents that happen on another person's property – whether public or private – may lead to a premises liability claim. Generally speaking, these claims arise when a property owner's negligence (failure to uphold a reasonable standard of care) results in someone else's injury. They typically stem from dangerous conditions on the property. Whether permanent or temporary, structural or not, such conditions can cause significant harm if not properly identified and resolved in a timely manner.
Property owners aren't the only ones who can be held responsible in premises liability cases. Depending on the circumstances, tenants, landlords, property managers, contractors, equipment owners, site managers and other third parties may also be liable. 
Common accidents that fall under premises liability in California include:
Slip-and-falls: Slippery conditions, spills that weren't promptly blocked off or wiped up, tripping hazards, debris in a walkway – any number of dangerous conditions can lead to falls. These accidents often happen in places that are open to the public, such as sidewalks, grocery stores, restaurants and the like. However, they also happen in private homes when homeowners aren't vigilant.
Stairs: Stairways are frequent culprits in serious falls. These accidents might involve loose or missing railings, uneven steps, improper riser height, unmarked edges or other structural deficiencies. As with other slip-and-fall accidents, they may also involve spills or slippery substances.
Dog bites: These tragic cases involve premises liability because they often happen on the owner's property. Additionally, the homeowner's insurance of the dog owner may provide coverage, regardless of where the bite occurred.
Negligent upkeep: Without proper maintenance, property conditions can deteriorate into hazards. Examples include broken-down stairs, burnt-out light bulbs, holes or gaps in flooring, and even landscaping issues such as overgrown trees with loose-hanging branches. These issues frequently arise in rental properties when landlords fail to perform needed repairs in a safe and prompt manner.
Inadequate security measures: These cases commonly involve hotels, hospitals, nursing homes, apartment buildings, parking garages and other buildings where violent crimes could occur. When basic security measures aren't provided (or aren't working) – for example, security cameras, guards, gated entries and lockable windows – innocent people can end up becoming victims of mugging, assault, rape or worse.
Fires: Fire codes exist for a reason. When fire alarms, sprinkler systems, fireproofing and other protection measures aren't working – or aren't installed – catastrophic injuries and deaths can result. Fires can also arise from improper storage of flammable materials.
Structural issues: Deficiencies such as improper supports
Swimming pool accidents: Hundreds of children drown in swimming pools every year. California law requires certain safety measures – for example, self-closing gates, fences and anti-entrapment devices – depending on the circumstances. However, older residential pools aren't subject to these requirements, and safety features may do little good if they aren't functioning properly.
Trampoline accidents: Backyard trampolines can cause serious harm – including traumatic brain injuries, spinal cord damage and paralysis – especially if children aren't properly supervised. Safety features such as nets and fences can reduce the risk of accidents.
Playground accidents: Schools, daycares, municipalities and private homeowners must take care to properly maintain playground equipment and periodically inspect it for dangers. Damaged equipment, missing railings, worn ropes or the like can render the equipment unsafe for children.
Elevators and escalators: When these powerful pieces of equipment go awry, they can cause serious injury or death. Many of these accidents involve negligent maintenance or repair on the part of the property owner.
Amusement ride accidents: Whether at a small-town summer festival or a large, established amusement park, rides can sometimes go wrong – and often with catastrophic consequences. Negligence in maintaining or running the rides may have contributed.
Tainted food: Eateries may be responsible for illnesses resulting from improper food handling. Foodborne illness outbreaks can take a particularly serious toll on pregnant women, children, elderly people and those with compromised immune systems.
Dangerous equipment: Anything from ladders to industrial machinery can cause significant harm, especially if not properly maintained or inspected. Injuries frequently happen on construction and industrial sites. Those responsible might include the site manager or owner as well as third parties such as the manufacturer, equipment owner or other contractors.
As you can see, premises liability claims can involve a far-reaching array of properties and circumstances. Many of these accidents give rise to multiple theories of liability against multiple defendants. For example, perhaps a dangerous piece of equipment at an industrial worksite wasn't properly maintained and lacked basic safeguards. Injured workers may have claims against the site owner or manager as well as the equipment's owner, the manufacturer and other third parties who may have been partly at fault. Navigating the complexities of these cases requires an astute legal mind.
Disclaimer: The answer is intended to be for informational purposes only. It should not be relied on as legal advice, nor construed as a form of attorney-client relationship.
Other Answers By Stephen C. Ball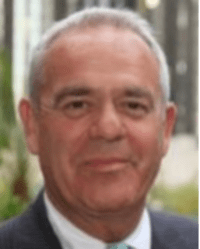 Wrongful death – when a loved one is snatched away, before their time, because of someone else's …
Sponsored answer by Stephen C. Ball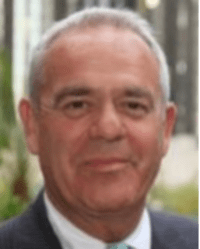 Traumatic brain injuries are among the most severe, life-altering transformations anyone could undergo. They can …
Sponsored answer by Stephen C. Ball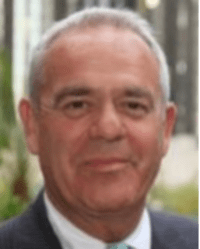 Car accidents are stressful ordeals. On top of the physical injuries, time off work and traumatic emotional …
Sponsored answer by Stephen C. Ball
Other Answers About Premises Liability - Plaintiff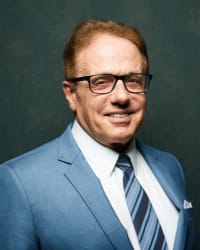 I Was Injured On Someone's Property. Do I Have The Right To Sue In New York?In New York, an owner or …
Sponsored answer by Joseph P. Awad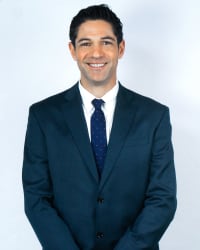 Yes, you can. However, there are a few things you should know about the process. As with most litigation, bringing …
Sponsored answer by Michael J. Rosnick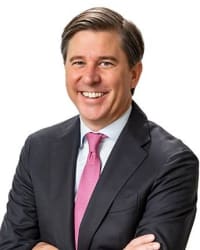 An assault victim may have grounds to sue a property owner who failed to provide a reasonably safe …
Sponsored answer by Bradley W. Pratt
To: Stephen C. Ball
Super Lawyers: Potential Client Inquiry
Required fields are marked with an asterisk (*).
Disclaimer:
The information contained in this web site is intended to convey general information. It should not be construed as legal advice or opinion. It is not an offer to represent you, nor is it intended to create an attorney-client relationship. The use of the internet or this contact form for communication is not necessarily a secure environment. Contacting a lawyer or law firm email through this service will not create an attorney-client relationship, and information will not necessarily be treated as privileged or confidential.