Question
What Are The Charges For Pornography Crimes In San Diego, California?
Sponsored Answer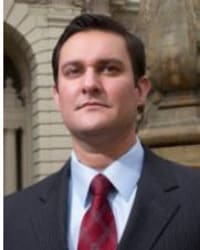 Answer
Pornography charges are prosecutable if they involve child pornography, and violations are outlined in California Penal Code 311. 
Possession of child pornography is not necessarily criminal if someone sent it to you, and you were unaware of the contents or opened the file without knowing. However, you must consult immediately with an experienced lawyer skilled in defending charges involving child pornography.
Convictions Bring Harsh Penalties
California laws seek to protect children from exploitation in pornographic content. Images do not have to contain sexual activity to be considered pornographic and criminal charges can result if pictures or videos are deemed to be sexually suggestive. Anyone convicted of possessing, distributing, selling, producing or transporting pornographic materials of minors faces severe punishment. These include:
Misdemeanor: Up to one year in county jail and $2,500 in fines.
Felony: 16 months to eight years in prison and up to $100,000 in fines.
Convictions for multiple child pornography counts can result in extreme sentences. In addition, even when someone serves their time, convictions can cause devastating personal repercussions for the rest of their lives, including registering as a sex offender.
Factors Considered In Felony Charges
Child pornography is among the most common sex crime charges in California, and prosecutors typically seek maximum penalties. These offenses are known as "wobblers," meaning that they can be charged as felonies or misdemeanors depending upon the case's circumstances. Those factors include:
Attempting to display pornographic material to anyone under 18 years old
Having a prior child pornography conviction
Trying to sell or share pornographic images or video of children
Whether the content is considered "obscene"
Under California Penal Code 311, obscene, pornographic material includes content showing sexual conduct in a patently offensive way or lacks artistic, political, scientific or literary value. This component is often based upon the opinion of the prosecution.
Defending Against Child Pornography Charges
An experienced criminal defense attorney understands the complex laws governing these charges as well as your rights against unlawful searches and seizures. Prosecutors must prove that you knowingly broke the law. Common defenses include:
Inadvertently downloading malware that automatically transferred files to your computer
Mistakenly clicking on a link leading to illegal content
Typos or other mistakes resulting in incriminating search terms
Viewing pornography involving people you believed to be or were led to believe were over 18 years old
Authorities not having your consent, a proper search warrant or an emergency justification for accessing your electronic devices
A knowledgeable defense attorney will thoroughly scrutinize the circumstances surrounding your case, as well as the evidence the prosecution claims to have and how they collected that information. Your lawyer will fight to get the charges reduced or dismissed or vigorously defend you in court for the best possible outcome, including being found not guilty.
Defending Your Reputation
If a trial does not result in a conviction, or even if prosecutors drop the charges against you, being arrested for child pornography can cause devastating and potentially lifelong consequences. A criminal record involving these types of allegations can affect your ability to get a job, find a place to live, take college courses or obtain a professional license.
We understand these serious ramifications as well as the steps you can take to regain control of your life. One of the ways this can happen is through expungement. If you are eligible, the process allows you to clear your record, meaning charges and some convictions do not have to be revealed to potential employers and others.
Another potential avenue is a Certificate of Rehabilitation. While this relief does not erase a conviction from your record, it does demonstrate that you have taken steps to rebuild your reputation. Even though a conviction shows up on background checks, potential employers, state licensing agencies and others can see that you have worked hard to become a law-abiding citizen. Getting a certificate also means you are automatically considered for a governor's pardon.
Trial-Tested And Aggressive Defense
Crimes involving abuse and exploitation of children subject the accused to some of the harshest penalties possible as well as ongoing consequences even after they have served their time. Mandatory registration for the lowest-level sex offender, tier one, lasts for 10 years.
Convictions can also result in restrictions over owning firearms, and noncitizens face deportation. Our firm, which includes a former prosecutor, has decades of experience handling these cases in Southern California and San Diego County. We will fight for your rights and work for the best possible outcome.
Disclaimer: The answer is intended to be for informational purposes only. It should not be relied on as legal advice, nor construed as a form of attorney-client relationship.
Other Answers By Alexander H. Fuqua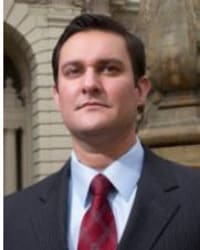 You begin fighting a sex crime by hiring an experienced and skilled lawyer who has a history of winning sex crime …
Sponsored answer by Alexander H. Fuqua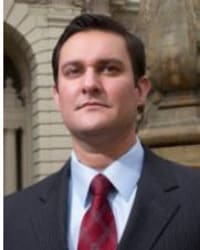 Being charged with a sex offense can seem overwhelming. You must find an experienced lawyer skilled in …
Sponsored answer by Alexander H. Fuqua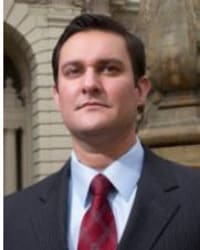 If you are under investigation for a federal crime in San Diego, you will want an attorney who can argue that your …
Sponsored answer by Alexander H. Fuqua
Other Answers About Sexual Abuse - Plaintiff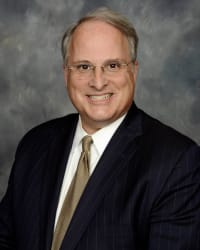 First, you need to find a lawyer who knows the law and has experience litigating cases in the state where the …
Sponsored answer by Gregory G. Gianforcaro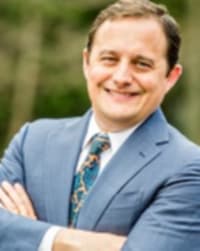 First of all, we are so sorry this happened to you. It is terrible that a trusted professional would take …
Sponsored answer by J. Wickliffe "Wick" Cauthorn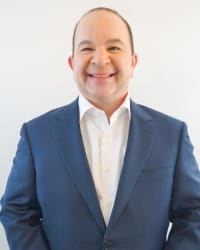 In the last few decades, many states have revisited their laws on child sexual abuse, particularly those regarding …
Sponsored answer by Jason Tremont
To: Alexander H. Fuqua
Super Lawyers: Potential Client Inquiry
Required fields are marked with an asterisk (*).
Disclaimer:
The information contained in this web site is intended to convey general information. It should not be construed as legal advice or opinion. It is not an offer to represent you, nor is it intended to create an attorney-client relationship. The use of the internet or this contact form for communication is not necessarily a secure environment. Contacting a lawyer or law firm email through this service will not create an attorney-client relationship, and information will not necessarily be treated as privileged or confidential.