Question
Am I supposed to be treated as a contractor or an employee in California?
Sponsored Answer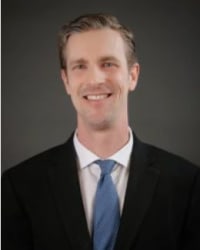 Answer
Your treatment as a worker in California, whether as a contractor or employee, will depend on your classification in the eyes of the government. Worker classification is important for several reasons. States use your classification to determine qualification for benefits like Social Security, workers' compensation and unemployment insurance. This classification is based on the ABC test, which California requires for determination of employee status.
The ABC Test
The test comes down to questions that differentiate a regular employee from a contractor:
Is the worker free from the control of the employer in connection with the work duties?
Does the worker perform work duties outside the employer's business?
Does the worker regularly engage in an independent trade or business similar to the performed work?
In the relationship between employer and worker, the "control" aspect as referenced in the first question includes several levels of control. Specifically, it relates to the financial and behavioral aspects of the worker's role. The test determines if a worker is in business for themselves. That is, are they working independently of the employer?
Regardless of where you work, the employer holds the responsibility of administering the ABC test in determination of your working status.
Worker Misclassification
Misclassification can be quite damaging for the worker and for the employer (should the worker choose to take legal action). Misclassified employees potentially miss out on various types of compensation and benefits. Additionally, the chances for wage theft are higher for these workers.  
Misclassification also affects more than just the employee and employer. Federal and state governments do not collect their due income tax, and important systems such as workers' compensation and disability insurance are damaged in the process.
If you have been misclassified and have lost wages or other important benefits, it is important to seek legal assistance from an employment attorney. A good lawyer can provide direction, representation and assistance.
About The Firm
At Hogue & Belong, attorneys Jeffrey L. Hogue and Tyler J. Belong provide San Diego residents with counsel in civil litigation, employment law, sexual harassment and other areas of law. Their hard work seeking justice for their clients has landed them a mention as 2017 lawyers of the year. They have also accrued settlements, including those from class actions and employee versus employer litigation, reaching dollar amounts in the multi-millions.
Disclaimer: The answer is intended to be for informational purposes only. It should not be relied on as legal advice, nor construed as a form of attorney-client relationship.
Other Answers About Wage & Hour Laws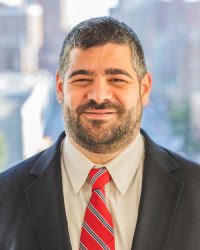 If you are a nonexempt employee covered under the Fair Labor Standards Act (FLSA) and New York Labor Law (NYLL), …
Sponsored answer by Kenneth J. Katz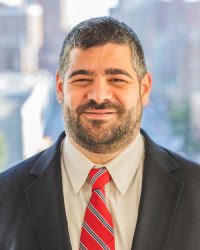 Many salaried employees in New Jersey must still receive overtime pay despite being compensated on a salary basis. …
Sponsored answer by Kenneth J. Katz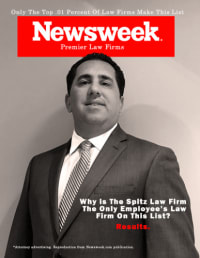 In most cases: yes. Ohio has laws in place that protect employee rights after they have worked over 40 hours in a …
Sponsored answer by Brian D. Spitz
To: Jeffrey L. Hogue
Super Lawyers: Potential Client Inquiry
Required fields are marked with an asterisk (*).
Disclaimer:
The information contained in this web site is intended to convey general information. It should not be construed as legal advice or opinion. It is not an offer to represent you, nor is it intended to create an attorney-client relationship. The use of the internet or this contact form for communication is not necessarily a secure environment. Contacting a lawyer or law firm email through this service will not create an attorney-client relationship, and information will not necessarily be treated as privileged or confidential.