Question
My Family Member Was Killed, How Long Do I Have To Bring A Case For Wrongful Death In California?
Sponsored Answer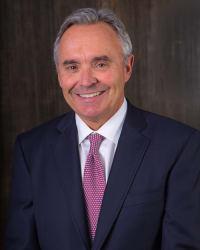 Answer
First off, I am very sorry for your loss.
In general, there is a two-year statute of limitations in California state court. This means you have a specific time period in which you must take action. The two-year time limit begins the day the death happens. If you do not act within two years, the courts will view this as choosing to let the potential legal claim go and will not allow you to file a lawsuit later on.
If a government entity is involved, then you have only six months to file a claim file. A government entity can be anything from a department of the state to a public university, transportation system, water districts and more. Here is an example where a government entity might be responsible. A father dies after another vehicle runs a stop sign and hits his car. The person who ran stop sign is responsible, but if three or four accidents had happened at the same intersection because a tree blocks the stop sign, or the stop sign is hard to see from the angle of the street, it may be the responsibility of the city.
An attorney's job is to prove fault in the situation and hold the relevant government party responsible. An assessment must be done within the first six months to find out if a government entity is involved. Your best-case scenario is to take action as soon as you can after the accident in order to file a wrongful death case.
Common Mistakes To Avoid When Bringing A Wrongful Death Case
Facing the death of a loved one is a chaotic time. You are likely facing endless calls from family, friends, police, hospitals and more while everyone tries to understand what is going on and what happened. Taking time to grieve is important. It is equally important to seek justice for your loved one and compensation for the wrong that has been committed.
During such immense grief, I see clients make a few common mistakes. During your wrongful death case, it is best to avoid doing the following:
Going on social media to post or rant after the loss of a loved one
Failing to preserve evidence even if it seems unimportant
Failing to take as many photos as possible of the accident, accident scene, injuries, damages, etc.
Selling or junking the damaged accident vehicle rather than retaining custody
One thing that clients should do may seem strange: Film the memorial service. It is very important for a friend or family member to capture as much of the service on videotape without feeling invasive to the family. This is a powerful tool to show the jury at trial. It helps to put the jury there to really feel the emotion of what everyone was feeling.
Suing For Damages And Seeking Justice
Nothing will ease the grief of losing your family member. Seeking justice for the unjust death can help bring some closure to the horrible situation or ease the financial stress on the rest of the family while grieving their loss. In short — seeking compensation for wrongful death is entirely up to you and your family, but there can be many benefits to taking action.
Depending on the specifics of your wrongful death claim there might be agencies that have a way to compensate the family. Even after passing, there are victim's rights that can be upheld. My law firm and team of attorneys always explore all avenues in wrongful death cases to get the maximum relief for the family. Your situation could qualify for insurance benefits, workers' comp death benefits or Social Security benefits. It's important to explore all of these avenues in order to take care of yourself and your family.
Disclaimer: The answer is intended to be for informational purposes only. It should not be relied on as legal advice, nor construed as a form of attorney-client relationship.
Other Answers By Gregory L. Bentley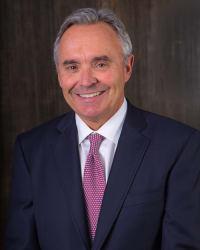 Yes, you can and should file a lawsuit for a defective product. E-cigarettes have a notable history of …
Sponsored answer by Gregory L. Bentley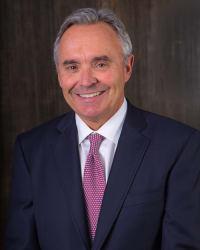 Brain injuries are extremely serious and have lasting effects on the victim's life — and the lives of …
Sponsored answer by Gregory L. Bentley
Other Answers About Wrongful Death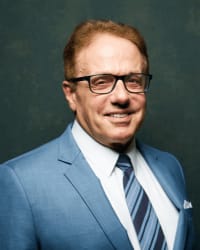 Losing a loved one is a devastating experience. When someone else's negligence causes their death, the loss …
Sponsored answer by Joseph P. Awad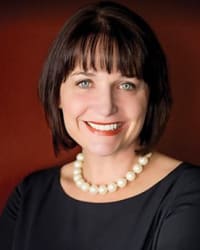 Nevada says a death is wrongful if it is caused by "the wrongful act" or "neglect" of …
Sponsored answer by Kari J. Hanratty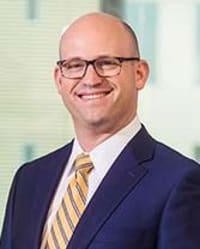 First of all, it's important to realize that even if a wrongful death case exists, Florida statute dictates …
Sponsored answer by Philip A. Gold
To: Gregory L. Bentley
Super Lawyers: Potential Client Inquiry
Required fields are marked with an asterisk (*).
Disclaimer:
The information contained in this web site is intended to convey general information. It should not be construed as legal advice or opinion. It is not an offer to represent you, nor is it intended to create an attorney-client relationship. The use of the internet or this contact form for communication is not necessarily a secure environment. Contacting a lawyer or law firm email through this service will not create an attorney-client relationship, and information will not necessarily be treated as privileged or confidential.