Question
What damages are available if I lost a loved one or suffered real property loss or damage in the Thomas wildfire in California?
Sponsored Answer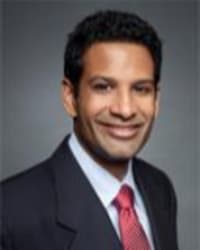 Answer
Beginning in December 2017, a series of wind-driven wildfires began just north of Santa Paula and quickly spread to surrounding areas in Ventura and Santa Barbara counties. The Thomas wildfire, as it later became known, was the most destructive wildfire in California's history, eventually destroying over 280,000 acres of land, including, homes, businesses and neighborhoods over a 50-square mile area. 
The blaze also led to mudslides in the area, caused by the unstable mountain slopes left by the burning away of vegetation. As a result of the fire and the ensuing mudslides, it is estimated that approximately 1,200 buildings were destroyed and over 600 were damaged. Tragically, 23 people also perished in the disaster. 
Although the cause of the fire is still under investigation, several separate parties have recently sued Southern California Edison, alleging that the private utility company was responsible for the wildfire and the mudslide that followed. Among other things, the lawsuits allege that the company knew of the drought conditions throughout Southern California and the fire hazard these conditions created. The lawsuits also allege that despite knowing about these dangerous conditions, the company was negligent, because it failed to carry out its legal duty to properly maintain its electrical infrastructure by not keeping the trees and vegetation surrounding power lines and other infrastructure safely trimmed. Plaintiffs in the lawsuits claim that this negligence was the cause of the wildfire and the mudslide that followed. 
If you suffered property damage, or lost a loved one because of the Thomas wildfire or the mudslides, you may have a claim against Southern California Edison and other negligent parties to recover compensation. However, you may wonder what type of compensation you may potentially recover in a lawsuit. The answer to this question depends on the type of loss you suffered. 
Death of a loved one
If a loved one has died because of the Thomas Wildfire or mudslides, there are two possible types of lawsuits that you may bring: wrongful death or survival action. Both lawsuits seek to recover compensation for the loss of a loved one whose death was caused by the negligence of another party. In this case, this would potentially be Southern California Edison, if its liability can be proven. 
A wrongful death lawsuit may be filed by the deceased's spouse, children, dependent family members or personal representative of the estate. In this type of lawsuit, it is possible to recover the following types of economic and noneconomic damages: 
Deceased's medical bills and funeral and burial expenses
Loss of household services of deceased
Loss of financial support
Loss of companionship, affection and sexual cohabitation 
Although these types of damages are recoverable, punitive damages are not available in wrongful death actions. 
If your loved one did not immediately die from his or her injuries, even if this is only a brief amount of time, a survival action may be brought to recover compensation. In this type of lawsuit, you essentially "step into the shoes" of the decedent and may recover the damages that they would be entitled to had they lived, including: 
Medical expenses
Lost wages
Punitive damages 
Under California law, damages for the pain and suffering or disfigurement of your loved one cannot be recovered in survival actions. 
Compensation for real property damage or loss 
If you lost your real property due to someone's (again, potentially Southern California Edison) negligence, California law permits you to recover the restoration costs of your property or diminution in value of your property, whichever is less. Diminution in value is the difference in your property's market value before and after the incident that leads to the damage or loss of your property (i.e. fire or mudslide). Restoration costs cover a wide variety of losses and may include: 
The cost to restore structures, trees, vegetation, gardens, orchards, etc.
The cost of removing and planting new trees
The maintenance and care of new trees
Geotechnical fixes (e.g. compliance with structural foundation and seismic requirements)
Restoration of pools, ponds, lakes, driveways
Repair of fences 
In addition to damages for loss or damage to your real property, you may be entitled to recover: 
Business losses — including loss of agriculture or agricultural equipment, business furniture or equipment, loss of profits and loss of goodwill
Loss of trees — California law allows property owners to recover twice the value of their trees
Loss of wages and earning capacity, if you are unable to work because of the damage or loss
Loss of use and enjoyment of property
Mental suffering and emotional distress caused by damage or loss of property
Prejudgment interest — in cases involving punitive damages
Costs of lawsuit — including filing fees, deposition fees and witness fees 
In certain types of claims, attorneys' fees may also be recoverable. An example is inverse condemnation. This type of claim is often filed in cases involving wildfires and occurs when the government takes private property without paying compensation to the property owner under the Fifth Amendment. 
Obtaining experienced counsel is essential 
The legal issues in cases involving wildfire claims are often very complex. To ensure that your best interests are adequately protected throughout the progress of your claim, and to give your claim the best possible chances of success, it is vital to retain legal counsel with significant experience in handling these types of cases.
Disclaimer: The answer is intended to be for informational purposes only. It should not be relied on as legal advice, nor construed as a form of attorney-client relationship.
Other Answers About Wrongful Death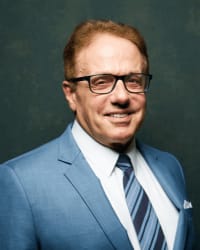 Losing a loved one is a devastating experience. When someone else's negligence causes their death, the loss …
Sponsored answer by Joseph P. Awad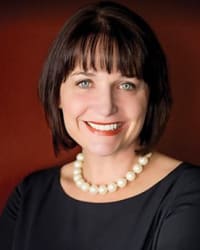 Nevada says a death is wrongful if it is caused by "the wrongful act" or "neglect" of …
Sponsored answer by Kari J. Hanratty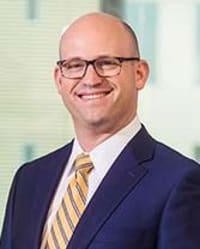 First of all, it's important to realize that even if a wrongful death case exists, Florida statute dictates …
Sponsored answer by Philip A. Gold
To: Rahul Ravipudi
Super Lawyers: Potential Client Inquiry
Required fields are marked with an asterisk (*).
Disclaimer:
The information contained in this web site is intended to convey general information. It should not be construed as legal advice or opinion. It is not an offer to represent you, nor is it intended to create an attorney-client relationship. The use of the internet or this contact form for communication is not necessarily a secure environment. Contacting a lawyer or law firm email through this service will not create an attorney-client relationship, and information will not necessarily be treated as privileged or confidential.