Question
When Should I File A Wrongful Termination Lawsuit In California?
Sponsored Answer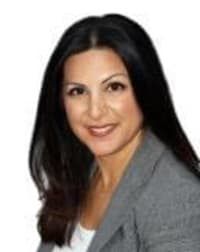 Answer
California offers some of the most robust protections for employees in the United States. But "wrongful termination" doesn't necessarily mean that the firing was unfair. Under state and federal laws, companies and managers can be held accountable when they violate employment agreements or public policies in statutes, regulations or constitutional provisions. If you believe your employer violated any of these rules, the first steps are to:
Talk to an experienced wrongful termination lawyer.
Gather all possible evidence, such as the termination notice, emails, performance reviews, witness accounts and detailed notes of conversations.
Potential Reasons For Filing A Lawsuit
Most wrongful termination claims occur when employers take illegal actions, such as:
Discrimination: Employers cannot fire people due to age, gender, gender identity or expression, sexual orientation, pregnancy, genetic information, marital status, race, color, national origin, religion, military status, or mental or physical disability.
Harassment: Employees of the above classes are also protected when offensive remarks go beyond simple teasing and create a hostile work environment.
Retaliation: Employers cannot fire employees for participating in protected practices, such as reporting illegal behavior (whistleblowers), alerting others to safety hazards or witnessing discrimination.
Breach of contract: Employment contracts can be written or implied under a verbal agreement. Violations can also occur when employers' actions violate their own policies, such as those outlined in an employee handbook.
Signs That You May Have Been Wrongfully Terminated
While most Californians are "at-will" workers, many employers violate state and federal laws when terminating their employment. If you answer "yes" to any of the following questions, you may have a wrongful termination case:
Discrimination
Do you have direct evidence that you were discriminated against, such as emails or statements made by your employer?
Is there circumstantial evidence, such as being fired shortly after the employer learned your age?
Are other workers in your protected class mistreated?
Did the employer or manager make prejudicial comments about a group or groups of workers?
Did they take actions that indicate bias against certain groups or workers?
 Harassment
Did the employer or manager make insulting or offensive remarks about a protected class of workers?
Are inappropriate or discriminatory remarks often made in front of others?
Did the employer or manager make unwelcome sexual advances?
If you and the employer or manager were involved in a romantic relationship, did that relationship, or its end, result in adverse treatment or termination?
Retaliation
Did you report potential violations to a manager, colleagues, human resource officers or an enforcement agency, such as the Occupational Safety and Health Administration (OSHA)?
If that occurred, did the employer or manager treat you harshly or take or threaten disciplinary action?
Before being let go, did you take part in an investigation over the company's practices or behaviors?
Did the employer warn you not to take part in an investigation?
Were you disciplined or punished for exercising certain rights, such as covered medical leave?
Breach Of Contract
Did you have a written contract, and did it outline specific protocols for terminating the agreement?
Did the employer violate policies outlined in the employee handbook concerning termination, discipline or other procedures?
Were specific verbal promises made about your job?
Did the employer or manager make any statements about being fired only for particular reasons?
Deadlines To File A Wrongful Termination Lawsuit
If any of the situations outlined above apply to you, it's advisable to contact an attorney immediately. Different and sometimes complicated deadlines exist for filing a lawsuit, depending upon the situation. These include:
Public policy: Two years after the termination date.
Whistleblower: In most cases, 180 days for complaints filed with the U.S. Department of Labor, or three years for those filed under California Labor Code 1102.5.
Breach of contract: Four years for written agreements or two years for implied or verbal agreements.
Discrimination and harassment: Typically, 180 days to file a federal claim with the Equal Employment Opportunity Commission (EEOC) or 300 days with the California Department of Fair Employment and Housing (DFEH).
In some cases, the statute of limitations can be extended or suspended.
Take Action Promptly
Since no standard statute of limitations exist for all wrongful termination claims, it's vital to work with an attorney who understands how these provisions work as well as filing a claim with the appropriate state or federal agency within the prescribed deadline.
Your lawyer can immediately help you gather critical evidence to bolster your case, including interviewing witnesses, assessing notes, emails and performance reviews, employee policies and handbooks, or accessing vital documents related to your firing.
What Damages Can Be Recovered?
Plaintiffs who bring successful wrongful termination lawsuits under California law can receive varied types of compensation, such as:
Back pay for wages and benefits that could have been earned in the time since the termination occurred.
In some cases, plaintiffs can receive compensation for attorney fees.
They may also receive noneconomic damages over pain and suffering, loss of enjoyment of life, anxiety or humiliation.
Less common are punitive damages, which courts may assess when the employer shows malice against the employee or is guilty of fraud or oppressive tactics.
Experience Matters In Wrongful Termination Cases
Working with an attorney who understands state and federal employment rules is crucial when filing these claims. Knowledgeable lawyers look for the best solution, which may include settling the dispute through negotiation or mediation or fighting aggressively in court when necessary.
Disclaimer: The answer is intended to be for informational purposes only. It should not be relied on as legal advice, nor construed as a form of attorney-client relationship.
Other Answers By Natasha Chesler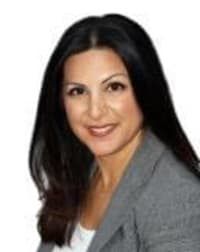 Being an at-will employee does not mean you don't have rights!Most workers in California are at-will …
Sponsored answer by Natasha Chesler
Other Answers About Wrongful Termination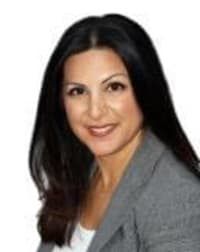 Being an at-will employee does not mean you don't have rights!Most workers in California are at-will …
Sponsored answer by Natasha Chesler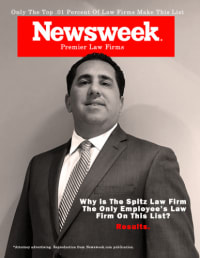 After being wrongfully terminated from your job, the most important thing to do is to know your rights. It can be …
Sponsored answer by Brian D. Spitz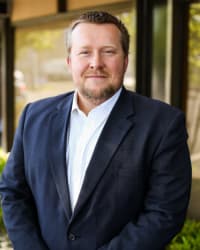 Many employers require that new employees sign noncompete agreements before they can start work, and these …
Sponsored answer by Mark K. Davis
To: Natasha Chesler
Super Lawyers: Potential Client Inquiry
Required fields are marked with an asterisk (*).
Disclaimer:
The information contained in this web site is intended to convey general information. It should not be construed as legal advice or opinion. It is not an offer to represent you, nor is it intended to create an attorney-client relationship. The use of the internet or this contact form for communication is not necessarily a secure environment. Contacting a lawyer or law firm email through this service will not create an attorney-client relationship, and information will not necessarily be treated as privileged or confidential.