What are the roadblocks to starting a marijuana business in Colorado?
Sponsored answer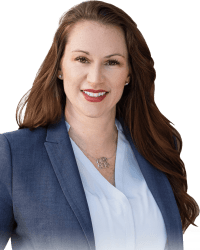 Contact me today
Answer
While there are numerous challenges to opening a marijuana business in Colorado, it is possible. You can do it. The most important thing you can do, however, is talk with an attorney whom you trust and who knows this area of law.
There are three basic types of marijuana businesses in Colorado: Medical marijuana businesses, recreational marijuana businesses and hemp-related businesses. For the purposes of this discussion, we will be talking about recreational marijuana businesses.
The primary issues that owners of new recreational marijuana companies face in Colorado including zoning, licensing and filing/registering.
Zoning
There will be local and state jurisdictional problems and zoning requirements dictating where you can locate your business. You will need to make sure you pass the suitability requirements with the state if you are starting a brand-new marijuana business in Colorado.
Licensing
 When it comes to licensing, there are a few critical issues and challenges that prospective business owners face in Colorado.
The first challenge involves background checks, a process with a much higher level of scrutiny than almost any other type of business. Anyone involved in a recreational marijuana business of any kind must not be employed by a local or state authority. Further, you cannot have a criminal conviction involving a controlled substance on your record for the past 10 years or a felony conviction for the past five years.
You will need to meet dual licensing requirements for state and local authorities. The rules for licensure of a marijuana business in Colorado is 500 pages long, and that doesn't even consider whatever local regulations you might have to deal with.
Licensing is an extremely cumbersome process, so make sure you work with an attorney who can help you navigate the complex steps.
Filing And Registering
The process of filing and registering must be done on both the state and federal levels, and each brings its own unique requirements and challenges that include:
Determining the type of recreational marijuana business you want to operate: You can include marijuana transport businesses, marijuana growing and cultivation farms, marijuana product manufacturers, marijuana testing facilities and marijuana operators.
Filling out and submitting all the appropriate documentation: This can be an extremely burdensome, complicated process, especially if you are working alone without an experienced lawyer on your side.
Paying the fees: There will be registration and filing fees on both the state and federal levels. This can be expensive.
Handling the other business matters involved: Recreational marijuana businesses have a range of extra issues that arise out of the nature of the business. But there are also the regular business issues like employment negotiations, tax issues, location and leasing negotiations, marketing and related issues.
With the amount of complications and challenges involved in starting a recreational marijuana business, there is no greater help than working with an experienced attorney who can help you navigate the legal issues you will be facing.
Do not try to go through this process alone, unless you are a legal expert. A skilled marijuana law attorney can help you meet the requirements and get your marijuana business up and running.
Disclaimer:
The answer is intended to be for informational purposes only. It should not be relied on as legal advice, nor construed as a form of attorney-client relationship.
Other answers about Cannabis Law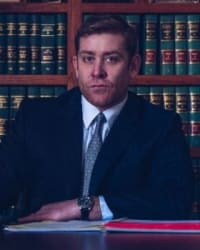 Obtaining any type of cannabis license in Massachusetts requires approval from both the state and local host community. A proper outline detailing …Sponsored answer by Devin McBride
Contact me
Required fields are marked with an asterisk (*).
To:

Jean Smith Gonnell
Super Lawyers:

Potential Client Inquiry