How Do I Start A Cannabis Business In Massachusetts?
Sponsored answer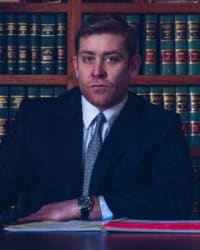 Contact me today
Answer
Obtaining any type of cannabis license in Massachusetts requires approval from both the state and local host community. A proper outline detailing the requirements essential for approval at both the state and local level is critical to being granted a cannabis license.
The first step companies must take to commence this process requires securing a host community contract with a cannabis-friendly community. It is advisable to work with an experienced attorney who understands the requirements and knows which localities are more accepting of these enterprises.
Types Of Cannabis Businesses
The Cannabis Control Commission (CCC) processes all applications and performs background checks over cannabis licenses available in Massachusetts, including:
Registered Marijuana Dispensaries (RMD)
Recreational marijuana retailers
Marijuana microbusinesses
Cultivation businesses
Manufacturing businesses
Third-party transporters
Under Massachusetts' marijuana laws, RMDs must cultivate, process and sell all marijuana products distributed for medical use. Recreational cannabis businesses, on the other hand, must apply for separate licenses in each specific area of the industry.
Host Community Agreements
Before a license is granted, a host community agreement (HCA) must be negotiated between a marijuana business and a municipality. This contract contains all terms necessary for the business to operate, creates a financial relationship and specifies the location. Two options typically exist for obtaining an HCA:
Enter into a lease agreement
Own land in a properly zoned area – usually industrial or agricultural
A knowledgeable attorney can get the process started by executing lease agreements and driving real estate transactions for potential commercial clients. It's a good idea to work with a lawyer who knows the people to contact in cannabis-friendly municipalities.
Startup Costs For Cannabis Retailers
Massachusetts became the first state on the East Coast to allow recreational marijuana retail businesses in late 2016. A Forbes magazine report says since Colorado became the first state to allow the retail sale of cannabis products, the average cost to start a franchise runs between $325,000 to $1.13 million. In Massachusetts, investors with at least $500,000 in capital can usually make it work.
Depending upon the type of cannabis business you want to start, application fees range from $100 to $1,500. Application fees are one-time only unless you are denied and have to reapply. Licenses must be renewed yearly, and the costs for specific businesses are:
RMDs: $30,000
Retail stores: $5,000
Cultivation businesses: $625 to $12,500
Manufacturing businesses: $5,000
Tax Issues For Cannabis Businesses
The Massachusetts legislature established ceilings for state-authorized taxes that cannabis businesses may be assessed. These include:
6.25% sales tax
10.75% excise tax
3% optional local tax
In addition to the state tax liabilities, the federal tax code keeps cannabis businesses from deducting operational costs, such as shipping, rent, mortgages or employee expenses. The Internal Revenue Service (IRS) strictly enforces U.S. Code 280E, which prohibits federal income tax deductions or credits for companies that deal in Schedule I and II substances.
State Vs. Federal Challenges
Although recreational marijuana is now legal in 19 states, Washington, D.C., and Guam, federal drug laws remain an ever-present threat to cannabis businesses. Marijuana is still a Schedule I drug, making it equivalent to heroin in the eyes of federal law enforcement agencies.
While it's unlikely that the feds would shut down cannabis dispensaries in states where its use has been decriminalized, federal law still hampers legal marijuana retailers by prohibiting the shipment of cannabis products from state to state.  
Dealing With Potential Obstacles
With all the legal and financial challenges cannabis businesses face in Massachusetts, the industry has steadily grown since the first license was granted in 2018. The CCC lists more than 850 active licenses in all areas of the industry, including more than 350 retail marijuana shops.
Working with an attorney who understands the challenges as well as the legal requirements for starting and operating a cannabis business is beneficial. Knowledgeable lawyers also understand the incentives offered through the state's Social Equity Program.
These sought-after arrangements seek to benefit minority-owned, women-owned and veteran-owned cannabis businesses. Investors that meet the requirements or those who partner with so-called "Minority Equity Applicants" (MEA) receive distinct advantages in getting their applications processed and businesses approved.
Disclaimer:
The answer is intended to be for informational purposes only. It should not be relied on as legal advice, nor construed as a form of attorney-client relationship.
Other answers about Cannabis Law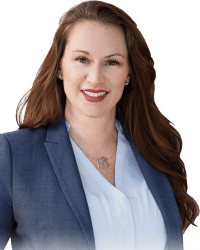 While there are numerous challenges to opening a marijuana business in Colorado, it is possible. You can do it. The most important thing you can do, …Sponsored answer by Jean Smith Gonnell
Contact me
Required fields are marked with an asterisk (*).
To:

Devin McBride
Super Lawyers:

Potential Client Inquiry