What Should High-Income Earners Know About Child Support In Texas?
Sponsored answer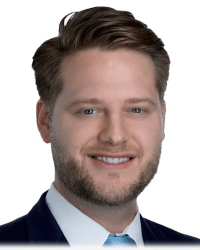 Contact me today
Answer
In most cases, Texas uses a fairly simple set of guidelines to determine child support payments. First, you add up all your sources of income. Then, you take a percentage of your monthly income, based on the number of children you have. That's your monthly child support.
At least, that's how child support usually works – until your monthly income brings you above the Texas child support maximum.
Here's Why High-Income Earners Want To File In Texas
Unlike many other states, Texas has a cap on child support payments. Most states have a child support calculator that set payments based on your income and the number of your children. But they don't all set a limit on your monthly payments. Texas does.
In Texas, if you make $9,200 a month or more, your child support payments are capped as though you made $9,200 per month. It doesn't matter if you make $10,000 per month or $100,000 per month. Once you hit the cap, that's it.
In other states, the courts may determine an appropriate amount of child support based on your income, the amount of time you spend with your child, the costs of day care, health care and other factors. There's not necessarily a maximum, so this typically means paying quite a bit more than you would pay in Texas.
As a result, high-income earners who can file in Texas will likely want to do so. This is often a concern for people who live and work in different states, such as professional athletes who were born and raised in Texas but spend half the year living and working in another state.
The Requirements For Filing In Texas
In order to file for divorce in Texas, you must have been a state resident for the previous six months and a resident of your county for the previous 90 days.
It Might Matter Who Files First
When someone files for divorce, that filing helps establish which state has jurisdiction over the case. If you're eligible to file in Texas and another state, such as California, you likely want to file where the laws benefit you more. However, if your spouse files first, that filing establishes jurisdiction.
In other words, if you and your spouse can both file in either Texas or California, it matters who files first. If you're the primary income earner and want to reduce your mandatory child support, you want to file in Texas. But if you wait until after your spouse files in California, you're out of luck.
Yes, You Can Pay More, But Don't Put It In Writing
Many people wonder if they can pay more to help cover private schooling or extracurriculars. The answer is, "Yes." But you don't need – or want – to put it in writing.
You don't need to sign extra contributions into the divorce decree. I won't let my clients write that into a decree. The court will never order it, and adding those into a legally binding document is worse than your worst day in court. You can make those payments and support your child without making them legally binding.
It Doesn't Have To Be Complicated
A lot of people who have a lot of money think that divorce and child support have to cost them a ton of money. The truth is that, in Texas, they might not have to pay as much as they worried they would.
Child support is a function of your income and the number of children you need to support. Once you hit the cap for monthly income, that caps your child support payments. It's pretty much that simple.
Disclaimer:
The answer is intended to be for informational purposes only. It should not be relied on as legal advice, nor construed as a form of attorney-client relationship.
Other answers about Child Support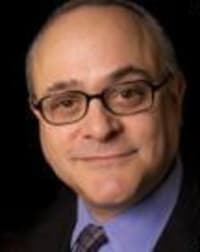 Any parent who has custody of a child can seek child support. Specific child support levels are generally determined on a case-by-case basis, and are …Sponsored answer by Jeffery M. Leving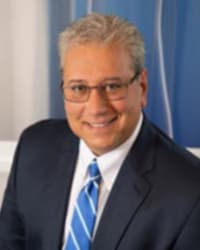 Child support obligations in Connecticut are generally aimed at protecting the financial interests of children until they reach the age of 18, or …Sponsored answer by Thomas P. Parrino
Contact me
Required fields are marked with an asterisk (*).
To:

Matt Tyson
Super Lawyers:

Potential Client Inquiry