Can I Get Probation On A Federal Case In San Diego, California?
Sponsored answer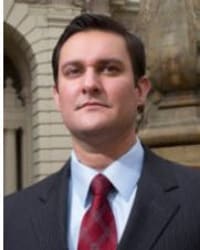 Contact me today
Answer
In a federal case, the sentencing judge determines the ultimate sentence a defendant will receive, as the court is obligated to refer to the federal sentencing guidelines.
Depending upon whether a plea agreement can be negotiated, or the outcome of a trial, and where your criminal offense ranks on the federal sentencing guidelines, it is possible to receive a grant of probation in a federal criminal case.
Which Offenses Are Considered Federal Crimes?
Some offenses violate both state and federal statutes. They are defined as federal crimes when they cross state boundaries, involve a federal agency or occur over the internet. Examples include:
Drug trafficking
Bank robbery
Sex crimes
Internet pornography
Human trafficking
Drug crimes
Firearms offenses
Terrorism
White collar crimes, such as securities fraud and embezzlement
Identity theft
Mortgage fraud
Insurance fraud
Mail fraud
RICO or Racketeer Influenced and Corrupt Organizations Act cases
Federal Sentencing Guidelines Offer Little Discretion
The Sentencing Reform Act of 1984 established the U.S. Sentencing Commission, which in turn created sentencing "guidelines," which every federal judge must consult. The original purpose was to produce uniform sentencing, based on a belief that different judges unfairly imposed unequal sentences across the country for similar offenses.
However, these guidelines have caused significant problems as judges often apply sentences that do not take a case's unique circumstances into account. The highly complex formula determining sentences has, in effect, established an impersonal and imperfect way to dispense justice, leading to extreme penalties and mass incarceration.
When Is Probation An Option?
Federal courts are also limited when it comes to sentencing a defendant to probation. Typically, a judge cannot grant probation when:
Class A or B felonies are involved
The federal statute states specifically that probation is not allowed
The judge imposes a prison sentence for any offense
Length For Probation Terms
When probation is an option, the term's length typically depends upon the seriousness of the crime. For felonies, probation must be at least one year but not more than five. There is no minimum for misdemeanors and terms can last up to five years. Judges consider these factors:
The type of crime committed and the consequences
Whether a longer probation likely promotes respect for the law
Determining how probation helps provide a "just" punishment
Conditions Of Probation
When probation is granted, federal judges stipulate conditions that the defendant must follow. Violations usually result in time behind bars. These conditions include:
Avoiding criminal conduct, such as drug use or possessing a firearm
Providing DNA samples when ordered
Periodic drug testing
Paying restitution and fines
Protect Your Rights With Experienced Defense
Federal sentencing guidelines are complex, and sentences are typically significantly longer than state penalties for similar offenses. Working with an experienced defense attorney who understands these recommendations is crucial.
Our firm has decades of experience handling federal cases in Southern California and San Diego County. We are knowledgeable about how the system works and will advocate for the best possible sentencing or probation terms. We will also pursue programs under the Federal Bureau of Prisons that can reduce punishment stipulations.
Disclaimer:
The answer is intended to be for informational purposes only. It should not be relied on as legal advice, nor construed as a form of attorney-client relationship.
Contact me
Required fields are marked with an asterisk (*).
To:

Alexander H. Fuqua
Super Lawyers:

Potential Client Inquiry