Question
Do I need a lawyer for an auto, car, truck, motorcycle, bike or pedestrian accident in Colorado?
Sponsored Answer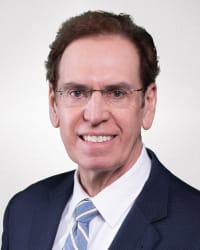 Answer
Yes, you need a lawyer. There are some motor vehicle accidents where there is minor damage to the vehicles and limited or no bodily injury to the individuals involved, which makes it unnecessary for them to hire an attorney. However, even in these cases you may need legal advice from an attorney in order to collect from the at-fault party and perhaps from your own insurance carrier.
In Colorado there are a number of potential insurance companies that may be responsible for coverage as a result of a car collision. The at-fault driver's liability coverage is the first insurance company that bears responsibility. If the injuries are catastrophic or severe, where wage loss or permanent impairment is involved, one's losses could exceed the policy limits of the at-fault driver's insurance. Injuries involving traumatic brain injury or even a concussion can result in unknown injuries, which require an adequate evaluation by doctors. In order to obtain adequate insurance coverage for these harms and losses, an evaluation by an experienced lawyer is also necessary.  
In some states an injured person could refuse to take the policy limits, bring a lawsuit against the at-fault driver and try to collect from that person's personal assets. However, in Colorado the injured person can collect the liability policy limits from the policy purchased by the driver who caused the collision and then collect more insurance payments from his or her own policy. If the injured person bought underinsured motorist (UIM) coverage, or if such insurance was purchased by a family member with whom the injured person resides, then additional insurance coverage is available. The injured person therefore can make a claim against the at-fault driver, his or her own policy and the policy of a resident relative. There also may be employer insurance, workers' compensation insurance or an umbrella policy.
These matters can be complicated so a percentage-based or contingent fee agreement with an attorney can permit you to have a lawyer without paying an hourly fee or giving the attorney advance payment for fees, which is referred to as a retainer. However, you would still be responsible for costs such as medical records or court filing fees. The contingent fee attorney will put a considerable amount of time on your case without charging you an hourly fee. Such a lawyer would provide you a free initial consultation and then charge based upon a percentage of what you collect. This arrangement would make it affordable and worthwhile for you to pursue a legal action with an attorney.
A person with an attorney who has in the past gone to trial against insurance companies will have far more leverage in negotiating a fair settlement than someone without a lawyer or someone who hires an attorney who settles all of his or her cases. Settlements with a greater value are often only obtained after a lawsuit is filed. However, the vast majority of all cases can be settled without the delay and anxiety of going to trial. If you would like more information on this subject, please contact us at our phone number (970) 241-0707 or website www.killianlaw.com. 
Disclaimer: The answer is intended to be for informational purposes only. It should not be relied on as legal advice, nor construed as a form of attorney-client relationship.
Other Answers About Motor Vehicle Accidents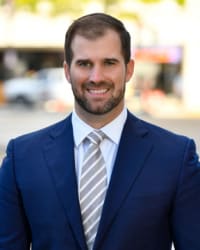 The aftermath of a car accident can feel chaotic. Here are some important things to do to protect yourself after a …
Sponsored answer by Vincent P. Scallan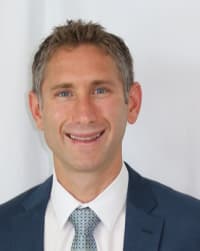 Responsibility is in short supply on Florida's roads. In 2021, the Orlando Sentinel reported that more than …
Sponsored answer by Preston Scheiner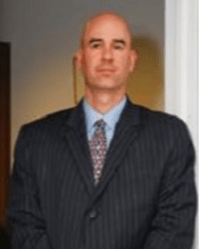 The first and most important thing you need to understand after a motor vehicle accident is that the opposing …
Sponsored answer by Eugene L. Souder, Jr.
To: J. Keith Killian
Super Lawyers: Potential Client Inquiry
Required fields are marked with an asterisk (*).
Disclaimer:
The information contained in this web site is intended to convey general information. It should not be construed as legal advice or opinion. It is not an offer to represent you, nor is it intended to create an attorney-client relationship. The use of the internet or this contact form for communication is not necessarily a secure environment. Contacting a lawyer or law firm email through this service will not create an attorney-client relationship, and information will not necessarily be treated as privileged or confidential.