Question
How do I sue a Colorado ski resort?
Sponsored Answer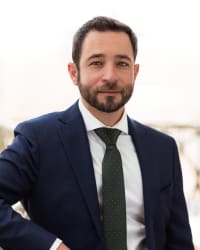 Answer
The ski industry in Colorado enjoys significant protection against civil claims for ski accidents. Colorado employs an assumption of risk or inherent risk doctrine which protects ski areas against claims arising from the inherent dangers of downhill skiing and snowboarding. However, Colorado allows recovery against ski area operators for injuries caused by those hazards which are not "inherent dangers." These would include open excavations, parked heavy machinery around a blind corner, and collisions with moving equipment which is the fault of the operator's employee.
The Colorado Ski Safety Act sets forth safety standards for the operation of ski areas. The Colorado Tramway Act controls the operation of ski lifts as public conveyances. Any violations by a ski area operator of the Ski Safety Act or the Tramway Act constitute negligence per se. Extensive knowledge of the Ski Safety Act and its interpretation by the courts is critical when pursuing a claim against the ski area.
The ski area operator may be liable for accidents resulting from improperly designed or maintained trails, and unmarked man-made objects on groomed slopes. Accidents may also result from negligent operation of ski patrol and snow maintenance vehicles such as snowmobiles or snow cats. Read more about ski area negligence.
One of the most common claims against ski area operators is for lift accidents. Laws typically hold ski area operators to a high standard of care in the operation, use and maintenance of lifts, trams and tows. Colorado law provides that ski area operators are obliged to operate their lifts in accord with the highest degree of care commensurate with the safety of the passengers. The liability in ski lift cases frequently is determined by the timing of the accident.
Technical arguments as to what is part of the ski lift, how much time was available to avoid the accident and partial responsibility on the part of the injured skier commonly arise. Over 90% of all lift accidents arise while the skier is either loading or unloading. The liability question is generally settled after balancing the operator's duty to exercise the highest degree of care against the skier / passenger's duty to pay attention, to have the requisite skills to board the lift, and to heed all posted information and instructions. Unloading accidents can be the result of an operator's negligence caused by an inadequate ramp and snow maintenance and/or the failure to stop the lift to allow known inexperienced skiers to exit safe.
When the injury occurs during the ride, that is after loading and before unloading, generally the cause is poor maintenance by the ski area operator or an engineering, design or manufacturing defect. Significant ski lift accidents, such as brake failure or derailment of the cable, must be reported to state authorities and investigated. Whether you are injured by a poorly maintained ski lift or an inattentive ski lift operator, you will be facing a formidable defense on behalf of the ski area operator. Read more about ski lift accidents.
Waivers are a common issue complicating a claim against a ski area operator. Ski area operators have required waivers for years, and recently have attempted to use the waivers as a defense against claims for violating the Colorado Ski Safety Act. Our firm has successfully argued that a Colorado ski area cannot use a waiver to prevent the injured victim from suing the ski resort when the operator neglects its duties under the Ski Safety Act.
Generally, ski area management will compile a comprehensive report concerning the nature, location, and causes of a major ski accident, particularly one involving area employees. But you may not be provided a complete copy of the accident file without legal representation, many ski area operators will only produce the complete file in response to a subpoena from an attorney.
A successful claim for ski area negligence usually involves serious damages – the exceptions which allow a claim to be brought also tend to produce catastrophic injuries. Medical expenses for internal injuries and broken bones can easily run into six-figures. The nature of the injuries suffered in many ski area negligence accidents often means expensive treatment and rehabilitation are needed over a long-term period. Other expenses which arise include future medical expenses, often coupled with a loss of income if the victim was previously employed. Frequently other family members lose time away from work as well. The injured victim may seek compensation from the ski area operator for all of these expenses. Read more about damages.
About Ski Lawyer Evan Banker – Firm partner Evan Banker is an experienced ski lawyer, winning numerous successes for his ski clients. Chalat Hatten Koupal and Banker PC has handled more ski accident cases than any other personal injury law firm in the United States. We have a website devoted to ski safety and one which covers ski law throughout the nation.
Disclaimer: The answer is intended to be for informational purposes only. It should not be relied on as legal advice, nor construed as a form of attorney-client relationship.
Other Answers About Personal Injury - Plaintiff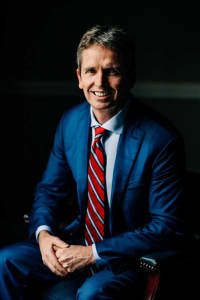 After an accident or injury in South Carolina, you may feel overwhelmed by the prospect of navigating the legal …
Sponsored answer by Ian D. Maguire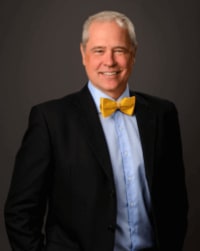 If you have been injured through no fault of your own or at work, you may wonder what you need to do to hold the …
Sponsored answer by Paul R. Dahlberg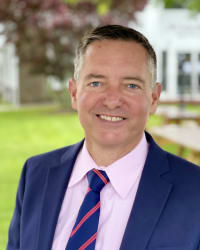 Necrotizing enterocolitis (NEC) is a dangerous intestinal issue that affects 9.1% of premature babies. It occurs …
Sponsored answer by Stephen M. Reck
To: Evan P. Banker
Super Lawyers: Potential Client Inquiry
Required fields are marked with an asterisk (*).
Disclaimer:
The information contained in this web site is intended to convey general information. It should not be construed as legal advice or opinion. It is not an offer to represent you, nor is it intended to create an attorney-client relationship. The use of the internet or this contact form for communication is not necessarily a secure environment. Contacting a lawyer or law firm email through this service will not create an attorney-client relationship, and information will not necessarily be treated as privileged or confidential.