Question
What is the difference between Chapter 7 and Chapter 13 bankruptcy in Connecticut?
Sponsored Answer
Answer
If you need to file for bankruptcy, your first step is to find out which type of bankruptcy is right for you. Chapter 7 bankruptcy and Chapter 13 bankruptcy both offer significant debt relief that helps people from all walks of life make a fresh start. However, the process, the requirements, and the benefits for each type of bankruptcy are different. 
Here are the main differences: 
Chapter 7 bankruptcy is known as "liquidation bankruptcy," which means that if all your assets do not fit within your exemptions, which is property you can keep, some may be sold, and the proceeds used to pay back creditors at least in part. Any remaining debts may then be "discharged," meaning your personal liability on the debt is eliminated. To qualify for Chapter 7, you must pass a "means test" to show that your income is lower than the limit set by law or that your budget after allowed deductions shows insufficient net income to pay creditors.
If you do not qualify for Chapter 7 because you still have significant income or assets, Chapter 13 bankruptcy may be right for you. Chapter 13 is known as a "wage earner's plan" or a personal "reorganization," and can allow you to catch up on a mortgage or car loan, or pay nondischargeable taxes over time. It involves setting up a manageable repayment plan that typically lasts between three and five years. A bankruptcy trustee oversees repayment to creditors through the plan. Chapter 13 may also lead to the discharge of eligible debts once the repayment plan is complete. Your plan will be based on what you can afford according to your average monthly income and expenses as allowed by the bankruptcy code. 
Important: Filing for either type of bankruptcy — Chapter 7 or Chapter 13 — results in an automatic stay on creditor actions. That means most lawsuits, foreclosures, repossessions, and garnishments stop and creditors may not contact you while your debts are being resolved during the bankruptcy process. This benefit may be a great relief if you have endured any degree of creditor harassment or have assets subject to loss to creditors. 
Specific Benefits of Chapter 13 
Chapter 13 bankruptcy offers some specific protections that may be especially helpful for homeowners, small business owners (particularly owners of sole proprietorships), and anyone who would like to keep valuable property once the bankruptcy process is complete.  For business owners with an LLC or corporation the bankruptcy code offers other options such as small business chapter 11 and Subchapter V of chapter 11.
If you qualify for Chapter 13, an experienced bankruptcy attorney can guide you through the process and help you: 
Stop foreclosure proceedings
Protect your property
Develop a proposal to repay creditors over the course of a three- to five-year plan
Cure delinquent payments during that time
Extend secured debts over the life of the bankruptcy plan
Eliminate some judgment liens and perhaps some mortgages
Discharge any eligible debts 
Important: Chapter 13 may help you restart your financial life more quickly than Chapter 7. With Chapter 13, you may not have to wait as long to get a loan once the repayment plan is complete. 
If you are burdened with heavy debts, an experienced bankruptcy attorney can answer your questions and help alleviate your stress. Remember that bankruptcy is specifically designed to provide relief to people who are behind on payments, and to resolve debts in the most cost-efficient manner possible. An experienced Connecticut attorney can guide you through the process and help you make the fresh start you need and deserve.
Disclaimer: The answer is intended to be for informational purposes only. It should not be relied on as legal advice, nor construed as a form of attorney-client relationship.
Other Answers About Bankruptcy Law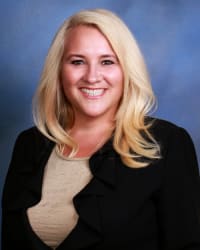 Each bankruptcy case comes with its own unique circumstances. Between the details of your debt, your household …
Sponsored answer by Mary Beth Ausbrooks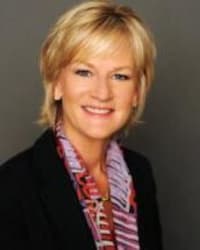 The main difference between Chapter 7 bankruptcy and Chapter 13 is the liquidation of assets versus the …
Sponsored answer by Julie A. O'Bryan
To: Carl T. Gulliver
Super Lawyers: Potential Client Inquiry
Required fields are marked with an asterisk (*).
Disclaimer:
The information contained in this web site is intended to convey general information. It should not be construed as legal advice or opinion. It is not an offer to represent you, nor is it intended to create an attorney-client relationship. The use of the internet or this contact form for communication is not necessarily a secure environment. Contacting a lawyer or law firm email through this service will not create an attorney-client relationship, and information will not necessarily be treated as privileged or confidential.