Question
Can Private School, College Tuition And Educational Expenses Be A Child Support Obligation In Connecticut?
Sponsored Answer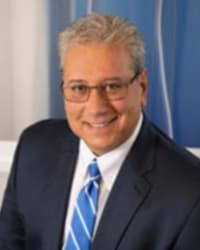 Answer
Child support obligations in Connecticut are generally aimed at protecting the financial interests of children until they reach the age of 18, or they are otherwise emancipated. The value and expense of post-secondary education for children, however, are paramount interests for many parents who are facing divorce.
Educational Support For College And Post-Secondary Education
Connecticut law allows courts to order parents to provide educational support for their children and support their while they are enrolled in an accredited post-secondary education program. To enter an educational support order, the court must first find by a preponderance of the evidence that the parents would have provided the child with educational support if the marriage would have remained intact. The parties may also enter a stipulated agreement that sets forth the terms and conditions of educational support that may exceed the limitations on the court's authority to order educational support.
The court will review a variety of factors in determining whether to enter an order when the issue is in dispute, including: 
The financial resources and obligations of the parents
The child's need for educational support
The reasonableness of the chosen school or educational program in light of the student's academic record and resources
The child's commitment to post-secondary education
Evidence concerning the school the child will attend, if available
Parents may request the court to enter an educational support order as a temporary measure during the divorce process, as a part of a dissolution, legal separation or annulment decree, as well as in a support order associated with paternity. Upon request of the parties, the court may reserve jurisdiction of the issue until the child reaches the age of 23. The Educational Support Order statute allows the court to order support to cover necessary educational expenses up to the costs of in-state tuition and expenses equivalent to those charged by The University of Connecticut at the time the student is in attendance in a college, vocational school or other accredited private occupational training program.
An educational support order may also address the obligations of the student. In order to receive support, the student must be enrolled in an accredited school under the terms of the order. The student must maintain at least a one-half course load. The student must remain in good academic standing and must supply both parents with academic records.
While the amount of support the court can order in litigated disputes is limited by the cost and expenses of UCONN enrollment at the relevant time, many divorcing parents choose to enter a negotiated educational support agreement. The parties may agree to educational support terms and conditions that exceed the default limitation associated with the cost of UCONN. The parties may choose a school and agree to higher costs in a stipulated agreement. When a child is young, the parties often agree to exceed the cost of UCONN at the time of the divorce without choosing a school and ask the court to reserve jurisdiction until the child reaches an age where his or her post-secondary aspirations are more defined.
Special Needs Educational Opportunities And Support Obligations
Educational opportunities for children with special needs may require individualized educational and therapeutic programs. Parents of children with special needs may agree to send their children to a private school. However, disputes may arise regarding the necessity of a special education program, or the adequacy of a chosen program.
When a school system cannot provide a fair and appropriate education for a special needs student, the court may consider requiring one, or both parents, to provide resources for an individualized educational and therapeutic setting, which may require enrollment in a private school or in a boarding school environment. These issues do not fall neatly into family law as a sole body of law. Disputes regarding private schooling for special needs children involve the intersection of educational law and family law.
When disputes between parents arise related to private school settings for special needs children, it is important to develop evidence of the need for a private program in the individual case, as well as how the public school district is unable to attend to the needs of the child under Chapter 164 of the Connecticut General Statutes. The educational opportunities statute outlines special educational rights and appeals processes that are available for parents to seek resources through the public system. When the evidence shows that the school district, and potential associations with other resources, is not able to provide a fair and appropriate education for a child with special needs, any excess costs of tuition and expenses may be considered as aspects of child support and alimony orders.
Disclaimer: The answer is intended to be for informational purposes only. It should not be relied on as legal advice, nor construed as a form of attorney-client relationship.
Other Answers By Thomas P. Parrino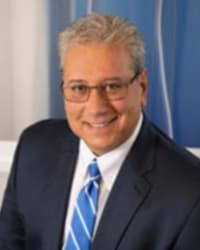 Connecticut law generally does not distinguish marital property from separate property like many other states. …
Sponsored answer by Thomas P. Parrino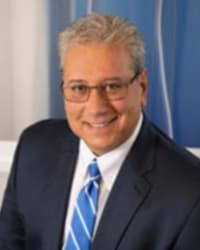 Unlike child support, Connecticut law does not offer a precise formula for calculating alimony, also referred to …
Sponsored answer by Thomas P. Parrino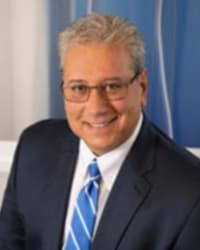 Connecticut law requires that marital property be divided in a manner that is fair and equitable in a divorce. …
Sponsored answer by Thomas P. Parrino
Other Answers About Child Support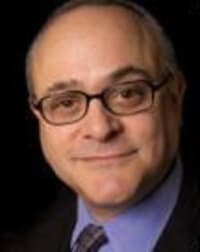 Any parent who has custody of a child can seek child support. Specific child support levels are generally …
Sponsored answer by Jeffery M. Leving
To: Thomas P. Parrino
Super Lawyers: Potential Client Inquiry
Required fields are marked with an asterisk (*).
Disclaimer:
The information contained in this web site is intended to convey general information. It should not be construed as legal advice or opinion. It is not an offer to represent you, nor is it intended to create an attorney-client relationship. The use of the internet or this contact form for communication is not necessarily a secure environment. Contacting a lawyer or law firm email through this service will not create an attorney-client relationship, and information will not necessarily be treated as privileged or confidential.