Question
Can I divorce without going to court in Connecticut?
Sponsored Answer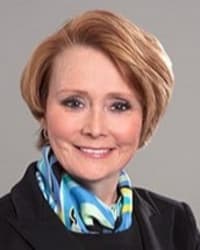 Answer
Yes, while a judge must approve a final agreement, parties can choose to negotiate the process without court intervention. This objective can be fulfilled in two key ways: collaborative divorce or mediation. 
While their methods can differ, their principles don't. They both grant the divorcing parties greater control, not only in the resolution sought, but in the manner and the tone of the negotiation itself. Courtroom tactics often prioritize fighting and winning, and a court itself faces restrictions in what it can order. It for instance cannot address the financial needs of adult children. Collaborative divorce and mediation on the other hand do not face those same legal limitations per the example provided, as well as being able to define a broader spectrum of issues.  They both take place in the privacy and convenience of a professional's office, with a focus on creative resolution, not litigation. This resolution hinges on the couple having good faith in the methods of either process. Time is spent creatively solving issues and not developing litigation fighting tactics. 
In collaborative divorce, each party has their own advocate attorney, along with a single mental health professional. This collaborative team is trained to help the two parties develop the terms of their divorce and resolve disputes along the way. The interest-based agenda of collaborative divorce begins with each party stating their goals and objectives for the divorce. It continues with the collaborative team aiding them through the process with financial, emotional and legal guidance. Throughout the process, control is ultimately in the couple's hands. If a case proves to be complex or if the couple requests it, other collaboratively trained professionals can be enlisted, such as financial specialists.
While mediation can also be guided by outside professionals such as child specialists, accountants and appraisers, its core team is the divorcing couple and one neutral mediator. The mediator's role is limited to simply facilitating the negotiation between the two parties. Because the mediator isn't permitted to represent either party's best interest, it requires the couple to have a greater knowledge and prowess of their legal and financial circumstances. If that knowledge is not present, the parties will often retain outside attorneys for a deeper education on the unknown matters. Throughout mediation, privacy, control and good faith negotiation are important principles.
For couples who approach divorce feeling worried for the emotional bruising that might occur, collaborative divorce and mediation can provide hope and results. The aforementioned good faith is a critical prerequisite for either process. Couples needn't agree with or trust each other. They must simply recognize that their lives will indeed be different, but through the professional help they receive, they'll have the opportunity to control what that life will look like. At the Law Offices of Donna L. Buttler, we respect your priorities and your privacy and are ready to help. 
Disclaimer: The answer is intended to be for informational purposes only. It should not be relied on as legal advice, nor construed as a form of attorney-client relationship.
Other Answers About Mediation & Collaborative Law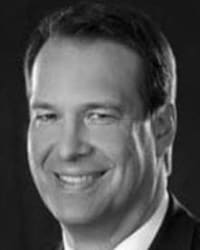 Divorce can have a very significant impact on your business unless you take careful steps to protect it. As a …
Sponsored answer by Radford J. Smith
To: Donna L. Buttler
Super Lawyers: Potential Client Inquiry
Required fields are marked with an asterisk (*).
Disclaimer:
The information contained in this web site is intended to convey general information. It should not be construed as legal advice or opinion. It is not an offer to represent you, nor is it intended to create an attorney-client relationship. The use of the internet or this contact form for communication is not necessarily a secure environment. Contacting a lawyer or law firm email through this service will not create an attorney-client relationship, and information will not necessarily be treated as privileged or confidential.