Question
Can I sue for car accident injuries in Connecticut if I wasn't wearing a seatbelt?
Sponsored Answer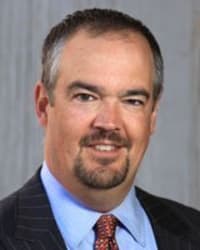 Answer
The basic answer is yes. If you were injured in an auto accident in Connecticut, you can bring a lawsuit against the other driver even if you were not wearing your seat belt at the time of the accident. Further, the fact that you were not wearing a seatbelt should not bar you in any way from financial recovery.
Negligence In General
To understand the seatbelt rule in personal injury claims in Connecticut, it's important to understand how negligence works in general.
The basic premise of negligence is that the person responsible for causing someone else's injury should be the one who covers the costs that result. The concept is simple, but it gets a little more complicated in practice.
Contributory Negligence
The complications arise from the fact that, in most cases, both parties are at least partially responsible. To take a hypothetical example, a drunk driver hits another driver. All things being normal, the drunk driver would be 100% negligent and thus liable for all damages resulting from the accident. But if the other driver ran a red light, that driver would be partially responsible.
In the legal doctrine of contributory negligence, all parties who contributed to an accident should be responsible for compensation in the case. So, if the drunk driver and the driver running the red light in our example are both deemed to be 50% responsible for the accident, they would both share the liability equally and no one would receive compensation.
Connecticut's Modified Contributory Negligence Law
Connecticut uses modified contributory negligence. Basically, this means that a plaintiff who is partially responsible for an accident can recover compensation. But if that driver shares 50% or more of the responsibility for the accident, he/she cannot recover any damage award. With anything less than 50%, the driver can receive a proportional recovery, meaning he or she can receive the percentage of which the other driver was responsible.
How Negligence And Seat Belt Laws Apply In Connecticut
Under Connecticut law (CGS 14-100a (c) (1)), it is illegal to drive without wearing a seatbelt.
However, driving without a seatbelt does not bar a driver from recovering compensation. CGS 14-100a (c) (3) says that failure to wear a seatbelt shall not be considered contributory negligence and evidence that the plaintiff did not wear a seatbelt shall be inadmissible at trial.
What does all this mean?
It means that you not wearing a seatbelt is not considered at all in contributory negligence, and even if it were considered, evidence to prove you weren't wearing your belt is not admissible in court anyway.
There is almost no way that you will be barred from recovering compensation for not wearing your seatbelt in an auto accident claim in Connecticut.
If you have been injured in a car wreck in Connecticut, you should talk with an experienced lawyer who will represent your interests.  
Disclaimer: The answer is intended to be for informational purposes only. It should not be relied on as legal advice, nor construed as a form of attorney-client relationship.
Other Answers About Motor Vehicle Accidents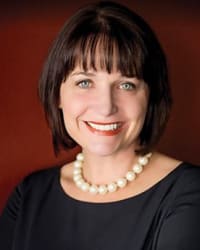 In most cases, Nevada places a two-year statute of limitations on any lawsuit for damages resulting from a …
Sponsored answer by Kari J. Hanratty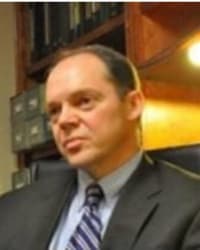 This is a really common question. Most people have never been hurt in a car accident. Nobody wants to be in one, …
Sponsored answer by Craig K. Nichols
Following a Car Accident, you can sue the responsible party for all damages as result of the accident. To pursue a …
Sponsored answer by Scott J. Corwin
To: Paul Edwards
Super Lawyers: Potential Client Inquiry
Required fields are marked with an asterisk (*).
Disclaimer:
The information contained in this web site is intended to convey general information. It should not be construed as legal advice or opinion. It is not an offer to represent you, nor is it intended to create an attorney-client relationship. The use of the internet or this contact form for communication is not necessarily a secure environment. Contacting a lawyer or law firm email through this service will not create an attorney-client relationship, and information will not necessarily be treated as privileged or confidential.