Question
How Long Do I Have To Bring A Car Crash Claim In Connecticut?
Sponsored Answer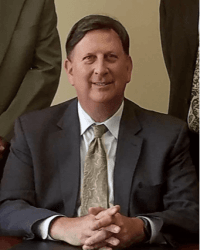 Answer
The general statute of limitations for motor vehicle injuries is set at two years by Connecticut General Statutes § 52-584. That law says, in most cases, you have up to two years from when you suffer your injury to bring your claim forward.
There are exceptions for injuries that are not immediately obvious. In such cases, you have two years from the time you discover your injury or from when you should have discovered it had you received reasonable care. Even with these exceptions, however, you must file within three years of the time you sustained your injury.
Should you wait until the deadline to bring your claim?
You may have two years to bring your claim, but that does not mean you should wait that long. There are several important reasons you want to start the claims process earlier. These include: 
The preservation of evidence: Especially in complicated accidents, like truck crashes, you may want records of black box data, driver logbook entries, vehicle damage and skid marks. These may disappear if you don't act quickly.
Witnesses: Human memory can fade over time. Even if you have witnesses, you want to make sure they remember the events clearly. It is generally in your best interest to act quickly enough to get witness statements while their memories are sharper. This adds credibility to their version of the crash.
The claims process: Ultimately, the goal of bringing a claim is to get the compensation you deserve. Collisions lead to expenses and bills, and you want money to pay them. The claims process takes time, especially if you need to take your case to trial. The sooner you start, the sooner you can get the pieces into place to move toward resolution and payment.
This last point is notable for a couple reasons. Injury victims often work with attorneys because they want to get a fair settlement, and they worry the initial insurance offer is too low. In truth, the insurance company's initial settlement offer may not cover all your damages. But working with an attorney to file a claim does not always mean going to court. It means you gain an ally who can help you understand the true value of your claim and who can present compelling evidence to the insurance company. Most claims settle out of court as the two sides negotiate a fair settlement. Throughout the process, you have the choice to continue fighting or to settle when you feel the insurance company has put forward a fair offer. 
When should you contact an attorney?
Generally, you want to contact an attorney as soon as possible after an accident. You want to make sure everyone gets the medical treatment they need first, but the clock starts ticking immediately. The insurance company will want to settle the case, and if you act without advice, you may say or do things to harm your interests.
By contacting an attorney as soon as possible, you both reduce your risk of harming your case and improve your ability to preserve helpful evidence.
Disclaimer: The answer is intended to be for informational purposes only. It should not be relied on as legal advice, nor construed as a form of attorney-client relationship.
Other Answers About Motor Vehicle Accidents
Responsibility is in short supply on Florida's roads. In 2021, the Orlando Sentinel reported that more than …
Sponsored answer by Preston Scheiner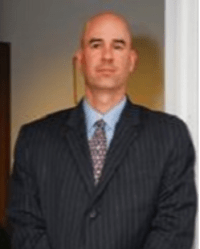 The first and most important thing you need to understand after a motor vehicle accident is that the opposing …
Sponsored answer by Eugene L. Souder, Jr.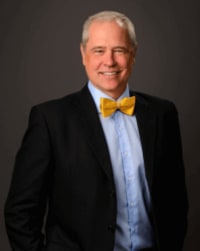 Motorcyclists are highly vulnerable when crossing paths with negligent drivers. Many riders are killed or suffer …
Sponsored answer by Paul R. Dahlberg
To: Lawrence H. Adler
Super Lawyers: Potential Client Inquiry
Required fields are marked with an asterisk (*).
Disclaimer:
The information contained in this web site is intended to convey general information. It should not be construed as legal advice or opinion. It is not an offer to represent you, nor is it intended to create an attorney-client relationship. The use of the internet or this contact form for communication is not necessarily a secure environment. Contacting a lawyer or law firm email through this service will not create an attorney-client relationship, and information will not necessarily be treated as privileged or confidential.